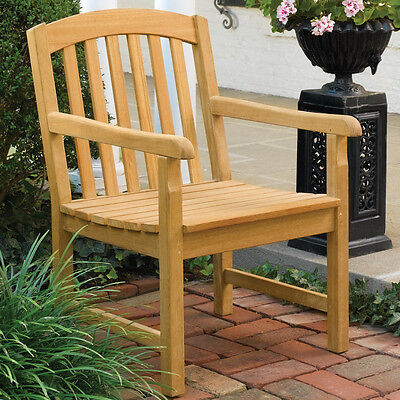 Used garden chairs are an excellent investment when setting up a lovely garden room or creating a relaxing spot in the yard. Garden chairs are a quintessential element of outdoor furniture, and have been in uses for millennia. Wicker, one of the most popular garden chair materials, was developed from grasses that grow along the Nile River, in Egypt. Wicker was used to make many types of furniture for wealthy Egyptian homeowners. Wicker items created by Egyptian craftsmen travelled throughout the ancient world, and wicker eventually made its way into Greek and Roman civilisations. Adventurous sea travellers, with an appreciation for exotic culture, scattered wicker furniture throughout Europe and Southeast Asia. Asian artisans incorporated rattan in the manufacturing of garden chairs, producing a sturdier wicker material. Wicker garden furniture became an important and popular element for outdoor entertaining during the Nineteenth Century in Victorian England. The Victorian elite believed wicker made for more sanitary furniture than upholstered items. The simplicity and flexibility of garden chairs make them a popular accessory for outdoor entertaining.
Styles of Garden Chairs
Gardens are a great place to enjoy sunshine, fresh air, exercise or just have a quiet cup of tea. There are many styles and garden chair materials from which to choose. The sections below provide an overview of several of these.
Adirondack
Named for the Adirondack Mountains, this is a deceptively simple furniture style. Pieces range from simple, straight-backed benches to incredibly comfortable loungers. They are made from standard, milled lumber, and are popular craft projects for students.
Twig
The term twig chair is somewhat deceptive, as some of the twigs are actually logs. The key feature of twig furniture is that it is uniquely styled, and capitalises on the unexpected. The look of twig furniture ranges from wild to sophisticated.
Rustic
Rustic garden chairs are very much like twig furniture, but more practical. Rustic style combines principles of both Adirondack and twig chairs. A rustic garden chair may combine milled lumber and found materials, but practicality and comfort is the key.
Rattan
Rattan patio furniture is made from the long slender stem of a palm native to Africa. It grows in a manner similar to a vine, but has a dense inner core. Rattan garden chairs look good and last a long time, if high quality rattan is used. When raw, washed rattan is cured and woven into fabric, it becomes almost indestructible.
Recycled Plastic/Plastic
Plastic garden chairs are typically the least expensive option for outdoor furniture. The advantages of choosing plastic are that it is inexpensive, easy to move, and waterproof. It is a good idea to keep a few plastic chairs on hand, in case a lot of visitors arrive. Plastic chairs are light, easy to stack, and can be stored out of the way until needed. The disadvantages of plastic are that it is not durable, and may warp in the sun. Some higher grades of plastic are being manufactured these days, but chairs of this type are more expensive due to the better quality. Plastic is synthesised using chemicals, including polyethylene, polypropylene, and polyvinyl chloride. Some people believe that these chemicals and additives are unhealthy, and shy away from their use.
Resin
Resin material is similar to plastic, because it is made using chemicals and additives. Resin is much more attractive than plastic, however, and is often moulded to resemble wood or wicker. The major advantages of resin is its durability, its ability to stay cool to the touch in warm weather, its light weight, and its resistance to sun and water.
Folding
For garden chairs that can be stored away during winter, folding garden chairs can't be beat. Folding chairs come in a wide variety of styles, including plastic and iron. They can also be made from metal with plastic strips, or covered in weather resistant fabric. The styles are as varied as the materials.
Canvas
Canvas makes for very comfortable seating. It can be used for everything from sling-back chairs and hammocks, to sturdy upholstery chairs and benches. Canvas is treated to make it water resistant, but for longevity, it should be removed and stored away during wet or cold weather.
Wicker
Wicker is the most versatile of all garden furniture. It is made from all-natural materials, and is used to create comfortable seats, tables, and other types of furniture. Wicker is lightweight, and therefore easy to move. It looks lovely with pillows and throws, and is easy to clean.
Iron/Metal Framed
Sturdy iron scrollwork furniture provides users with immovable relaxation. Iron scrollwork chairs should be bolted into a concrete base to keep people from moving the chairs about. Iron work also gives one the opportunity to show off unique decorations. Metal framed, steel, and aluminium chairs are also excellent choices. These materials are lighter than iron, and do not rust.
Brick/Earthen
If one is looking for something that will last, and is not interested in moving and rearranging furniture, then brick/earthen chairs and benches are the best choice. An entire outdoor space can be built around an earthen bench by adding a fire-pit or brick grilling area. This type of chair may be bought or built by the homeowner.
Teak
Teak is the most weather-resistant wood in the world, and has become extremely popular as a garden furniture material. The high oil content of teak wood preserves its natural appearance and makes it very durable. Its stylishness and durability make teak furniture amongst the most expensive in the world.
Choosing the Right Garden Chairs
Garden chairs are a necessity for a fun and functional garden room, but should not be an impulse buy. Careful thought and consideration should be used in planning an outdoor area. Once a garden seating plan has been devised, the next step is to select a furniture material. Garden furniture that is durable, stylish, and requires little maintenance should be the focus. There are many choices available, from lightweight bistro chairs to loungers and outdoor sofas, and the choice depends entirely on the user. Those who want to kick back on a sunny day with an ice cold drink and friends might choose a set of lounge chairs. Those who want to relax, drink tea, and read the morning paper, might select an outdoor sofa, for more intimate seating.
Consider the number of people who will enjoy the garden area. What are the storage needs? And would the seating need to be moved indoors during the winter season? What is the weather like in the area, and will the furniture be sitting on grass or a hard surface? These are some questions that should be asked before purchasing, to ensure one buys what works best for one's lifestyle.
How to Make Garden Chairs Last
Most garden furniture benefits from regular cleaning. Giving chairs a quick wipe down every few weeks prevents mould formation, and ensure the furniture stays spotless. Rattan is best cleaned using a little dishwasher detergent in some warm water. Tilt chairs to the side to ensure all excess water runs off, and then use a short bristled brush to remove any leftover dirt and grime. For rattan, make sure the brush reaches between the rattan fibres to remove any rot. Too much water on porous material can warp fibres. Once done cleaning, wipe furniture with a damp cloth to remove any excess detergent.
Iron, steel, and aluminium furniture are threatened most by rust. If garden chairs are not rust-resistant, clean the metal with soap and water, then seal with paste wax. If rust has already started to form on the exposed metal, treat the rust spots, then protect with rust remover. Wooden garden furniture should be sealed with exterior-grade varnish before it is placed outdoors. All wooden furniture should be stored indoors during the winter to avoid moisture damage.
Buying Used Garden Chairs on eBay
To buy used garden chairs on eBay, simply type "used garden chairs" into the search box, upon which you will be shown hundreds, if not thousands, of chair listings. From there, you may narrow your search by entering more specific keywords (e.g. "teak garden sofa"). Take sufficient time to peruse the vast array of chairs, and select the styles and features you think will complete your garden room the best. One important consideration when purchasing garden chairs is the seller's distance from your home. If possible, find a local seller and arrange to pick it up or have the item delivered yourself. This will save you expensive shipping charges. Also, it is always worth noting the seller's returns policy before placing an order, just in case the chair you select proves not to be as attractive as you had hoped. The cost of a garden chair varies according to materials and manufacturer. Take your time and thoroughly read each listing. Compare several listings to ascertain which seller is offering the best value. Have a look at eBay's Home & Garden for more choice.
Conclusion
Garden chairs have an extraordinarily colourful origin in ancient Egypt, and are still popular today. They are available in a wide variety of materials, from plastic, to metals, to teak. Depending upon one's aspirations, garden chairs play an integral part in making the outdoor area an attractive and relaxing extension of the home. The possibilities are endless with a little imagination and creativity. Outdoor areas may can take many forms, from a formal eating area with fancy teak chairs and a table, to a relaxing collection of wicker loungers, long sofas, and informal low tables. Add in a few bright coloured paper lanterns and a pitcher of lemonade, and your lazy day is complete. Beautiful planters full of vivid flowers and visits from the neighbourhood humming bird will keep a well thought out outdoor area the main focal point of the home for years to come.