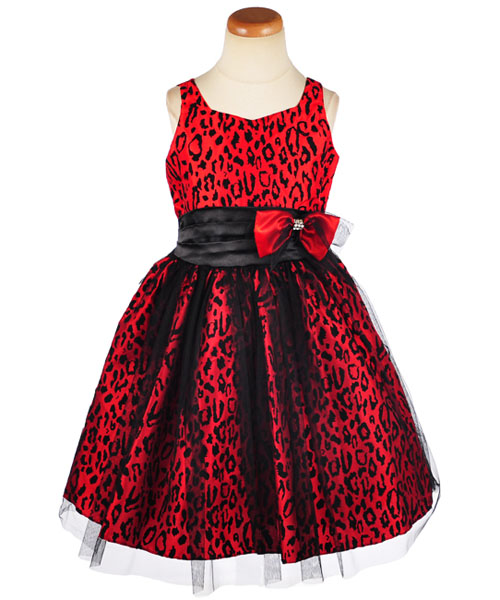 Fancy dress costumes are special clothes that girls can wear to costume parties or Halloween where everybody dresses up as a certain character or object. Many little girls dream of being princesses, but the selection of fancy dress costumes is wider than cute princess gowns. Girls can also transform into animals, elves, or their favourite pop idols. The choices just require some imagination. Hiring a costume can be rather expensive and not a sound investment, therefore, it is a good idea to buy one and sell it or give it away when it no longer fits. For a growing child, a used fancy dress costume may be the best choice. They are often worn infrequently and can be found in a pristine condition.
eBay is a popular auction site and lists a broad selection of fancy dress and Halloween costumes for kids. Many sellers also offer used costumes that can be purchased from the comfort of home.
Popular Girls' Fancy Dress Costume Themes
With many different girls' fancy dress costumes available on eBay, it is easier to navigate through them when familiar with the most popular themes. Many girls want to be princesses at some point, and with fancy dress costumes their dreams can come true. However, they may also like singers and other well-known people and want to mimic their style. Fairy tale characters, children's TV favourites, and animals are also popular costume choices for girls' fancy dress outfits.
Princesses and Other Fairy Tale Characters' Fancy Dress Costumes
Little girls often wish to become princesses because they hear fairy stories and are captivated by the beautiful maiden who lives happily ever after. The fancy dress costume selection includes many classic Disney princesses: Sleeping Beauty, Snow White, Belle, Little Mermaid, and Cinderella. Other beloved story characters include Dorothy from "The Wizard of Oz", Little Red Riding Hood, and a variety of fairies and elves.
Celebrity Fancy Dress Costumes
Girls often like famous celebrities such as singers and actresses and want to dress just like them. At one point, many girls wanted to be one of the Spice Girls or Britney Spears, but today the favoured pop idols are Lady Gaga and Katy Perry. However, new celebrities emerge all the time, so find out who your girl's favorites are.
Children's TV Fancy Dress Costumes
Children often have favourite characters from the TV programmes and cartoons that they watch. The little girl may wish to dress up as Dora the Explorer, Peppa Pig, or SpongeBob Squarepants when attending a friend's birthday party.
Animal Fancy Dress Costumes
Many girls love animals, especially when the animals are still small and cute. Becoming a fluffy bunny or adorable little kitten is therefore a desirable option for a fancy dress costume. Other animal costumes include piglets, tigers, elephants, crocodiles, penguins, bears: the list is endless. Sometimes the transformation is easy and requires attaching ears, a tail, and adding some creative face paints, but girls may still wish to wear a full costume. eBay offers both variations to make the girl happy.
Additional Items for Girls' Fancy Dress Costumes
Fancy dress is usually not complete without some additional items, such as accessories and footwear. Although these may be included in the costume set, they may need to be ordered separately. Buying accessories and shoes for girls' fancy dress outfits allows the opportunity to customise the costume. eBay provides a good selection of accessories and footwear.
Girls' Fancy Dress Costume Footwear
When looking for appropriate footwear for girls' fancy dress, it does not necessarily have to come from the fancy dress category. Good footwear can be found from the general children's footwear selection. Animal costumes should be paired with shoes in the same colour. For example, a black cat costume goes well with black shoes. Princess shoes are often not readily available in children's shoe shops, but can be found easily on eBay. Disney princess costumes are usually accompanied either with special shoes that have a picture of the princess on them, or are embellished with glitter. If dressing as Dorothy from "The Wizard of Oz", ruby red shoes complete the outfit, but any other cute shoes could do as well.
Girls' Fancy Dress Masks
Masks are a useful accessory for animal costumes and can be worn when painting the face is not the best option. Masks are also a good choice when on a tight budget because sometimes a mask is transformative enough and can be combined with clothes that already are in the wardrobe. A simple dark dress worn with a mask, for instance, could work well when impersonating a cat.
Girls' Fancy Dress Wigs and Hats
Wigs can perfect the princess costume and allow girls with short hair to have flowing locks just in time for a party. However, if the girl already has long hair, the hair can be styled to give the perfect princess look. Hats are another useful accessory and go well with witches costumes.
Girls' Fancy Dress Make-Up
Party make-up and plastic add-ons, such as a witch's nose or wart, are also good fancy dress accessories. Parents can order face painting kits and give their girls' some tiger stripes for an authentic animal look. With enough practice, perfect looks are achieved soon.
Care Instructions for Used Girls' Fancy Dress Costumes
Once you receive the fancy dress costume, you want it to look its best, so that your girl can wear it with pride. You also should consider laundering it straight after it has been worn to remove any soiling before it settles in the costume.
On receiving the costume, unpack it immediately and put it on a hanger to allow the wrinkles to fall out. If this does not help, try ironing the costume after reading the specific care instructions on the label: you do not want to use too high a temperature and ruin the garment. If there is no care label inside, then turn the costume inside out and try ironing it at the lowest temperature setting. After ironing, the costume should be hung again, so it stays smooth and wrinkle-free: until it is worn, of course.
Washing instructions should be found on the label inside the costume, but if there are none, it is always wise to wash the item by hand, or machine wash it at a low temperature with a lower spin setting. It may be best to allow the garment to air dry.
An important note is that as the costumes are often meant for special occasions and are therefore worn only once or twice, they could be made of cheap materials that do not last for a long time. Following the care and washing instructions carefully is therefore essential to get the best use out of the costume.
Searching for Used Girls' Fancy Dress Costumes on eBay
You can find girls' fancy dress costumes on eBay by locating the particular category from the main page or you could type your query into the search box on any main page. If you or your girl do not have a specific idea of which fancy dress to buy, you can try general keywords, such as "girls fancy dress" and then browse through the results for inspiration. As there are hundreds of results, you might want to search again with more specific keywords, unless you wish to click through the listings. For used fancy dress costumes, choose the option "Used" under the list of conditions and the results are then selected accordingly, removing any new costumes. Another option is to type "used girls fancy dress" into the search box when starting the search.
Buying Used Girls' Fancy Dress Costumes From eBay
Once you have found the desired used girl's fancy dress costume on eBay, you can start bidding at the auction. However, before you do this, you should research the seller to ensure that you are in good hands. eBay helps you to do this by allowing you to read through any feedback that other buyers have left the seller, and to see the accumulated ratings. The better the ratings, the more trusted the seller. Another good sign is when the seller answers questions quickly. You may get an idea of the costume's condition from the photos included in the item listing, but if not, ask for more photos from the seller and enquire about the exact size of the fancy dress costume, if this remains unclear. As you are buying a used fancy dress costume, you may want to ask specific questions about the item's condition. The seller should also provide information about postage costs and returns policies, as well as the payment methods.
Usually the fancy dress outfit is required for a special occasion. In order to receive your girl's costume in time, plan ahead. If you find a local seller, the delivery may be quicker and you may even agree with the seller to collect the fancy dress costume yourself.
Conclusion
eBay stocks a vast selection of girls' fancy dress costumes and parents should find a suitable outfit for any occasion their daughter wants to attend. Girls can dress up as little princesses, fairies, their favourite TV characters, pop idols, and animals. When buying the fancy dress in a used condition, it does not have to be expensive. The used costumes on eBay may be in an excellent condition because children grow out of their costumes quickly. Fancy dress costumes can have the finishing touches added with appropriate footwear and accessories, such as hats, wigs, and masks. eBay stocks all of these, as well as face paints.
Thanks to the feedback system, shoppers can research the sellers on eBay by reading comments from past buyers. The buyer can also ask the seller about the item's condition or sizes. When the seller is local, the purchase may be delivered quickly, in good time of the costume party. Once the fancy dress costume has arrived, it should be properly cared for. With the help of eBay, every girl can feel like a princess or her favourite character.