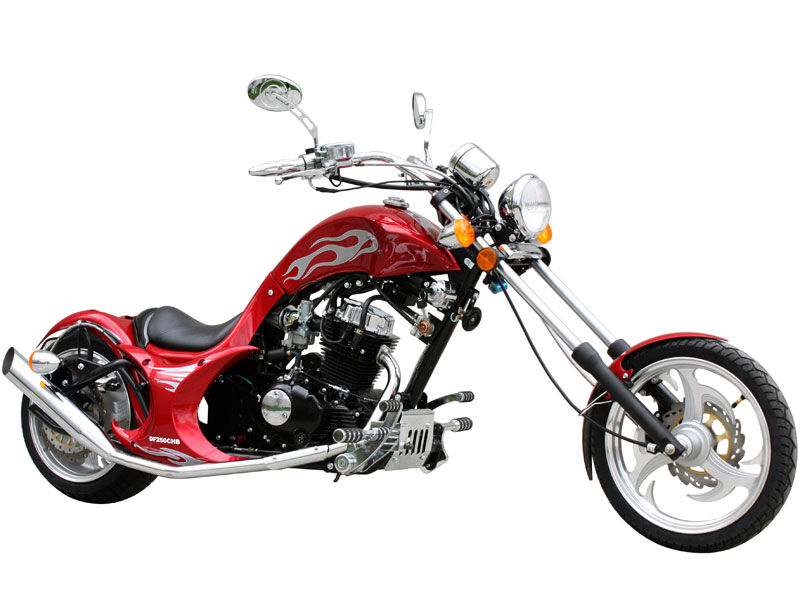 Motorbike owners and enthusiasts occasionally need to purchase replacement parts for their motorbike, and knowing this, many owners choose to buy Honda motorbikes for their reputation of durability. Nevertheless, costly repairs still occur. Buying used motorbike parts is a good solution to skirting the cost of expensive new parts. Bike owners buy used parts for a variety of reasons. Some need to restore or build a vintage bike, and others want to upgrade their gear. Others just need the used equipment for routine maintenance and repairs.
Buyers should be aware that sometimes things go wrong when purchasing used parts without proper planning. Also, buyers need to be patient when searching for the proper part, as it may take some time. It is much easier to purchase Honda motorbike parts if the buyer is organised, and selects only parts that meet the bike's specifications. Also, if the motorbike needs a repair, be sure that the part can fix the problem. Used motorbike parts are available at swap meets, in secondhand stores, at farm and estate auctions, and through the online marketplaces such as eBay. eBay has a large selection of Honda parts, as well as parts for other motorbikes, available in all price ranges.
Different Parts of a Motorbike
Buyers should become familiar with the different parts of a motorbike before they make a used parts purchase. The main components of a bike include the chassis, the engine, the transmission, the final drive, the wheels, and the tyres. The chassis is made up of the frame, suspension, and front forks of the motorbike. The engine usually runs by internal combustion, although some smaller scooter motorbikes use an electric motor. Motorbikes typically have a one- to four-cylinder engine.
Motorbike Transmission and Drive
Most motorbikes feature manual transmissions controlled by a foot lever on the bike, although semi-automatic and automatic transmissions are available. Different types of final drives are available, including chain drives, belt drives, and shaft drives. The chain drive uses a roller chain and sprockets, and periodically needs to be lubricated. The belt drive is much quieter and more efficient than a chain drive, but does not have the same amount of power. Shaft drives are completely enclosed and very efficient. They need little maintenance, but there is some power loss, and they add additional weight to the bike.
Motorbike Wheels and Tyres
The wheels and tyres of the motorbike are extremely important, but easily replaced. Pneumatic tyres are the most common, but this type of tyre is at risk for getting punctures. To guard against this, buyers can purchase mousses that are injected into the tyres to make them less susceptible to punctures. Different tread types are available, and buyers should purchase tyres based on the bike's intended use. For example, a dirt bike has thicker treads than a performance bike. When purchasing replacement tyres, buyers should understand how they intend to use the bike and which tyres and wheels are most appropriate, before making a selection.
Motorbike Brakes
Motorbikes often have both front and rear brakes. The front brakes usually have a lot more stopping power than the rear brakes. Buyers should research the difference between front brakes and rear brakes for their specific bike before purchasing replacement brakes.
Motorbike Electrical and Lighting
Buyers that plan to purchase replacement electrical components for their motorbike should have a thorough understanding of the bike's electrical system, which is often very complex and specific to the make and model. The location of the battery varies by manufacturer and model, since batteries are placed wherever the bike's structure leaves room for one. Some basic electrical components are very easy to replace. These include the brake lights, front lights, directional signals, and rear lights. Besides lighting, the electrical components are often very complex, and replacing them improperly can be difficult. Buyers should be very careful, and must have full knowledge of how the electrical instruments are removed and installed before replacing them. Inexperienced DIYers should consult with a mechanic before replacing electrical components.
Know the Part Needed
Before buyers purchase a part, they should know exactly which part they need and what it does. Moreover, buyers should be aware that if their motorbike is not functioning properly, there could be multiple things wrong with it. In other words, a single discernible problem might be caused by more than one fault. Bike owners should be sure the part they are buying is actually the solution to the problem. Again, inexperienced DIYers should check with a mechanic or other motorbike expert. Purchasing and installing the wrong part wastes both time and money, and increases the motorbike's down time.
Interchangeable Used Honda Motorbike Parts
Buying aftermarket parts can save buyers a lot of money over parts made by the original equipment manufacturer (OEM). Although this saves on cost, buyers should be aware that not all parts can be used interchangeably. Buyers should be sure that the part works on their bike before purchasing. Also, no other parts work as well as genuine Honda parts in a Honda motorbike, so, if long term quality of a part is a buyer's concern, the buyer should stick to buying genuine Honda parts.
Organise the Search for Used Honda Motorbike Parts
The first step to organising a search for used Honda motorbike parts is to make a list. First, buyers should write down the year, model, and condition of the motorbike. Parts vary somewhat by model and year, so buyers should know the exact year and model of their vehicle. Buyers should also add to the list all the parts that they need. If they find a good supplier for parts, they may be able to purchase all the parts from one source. This could save on time and energy. If multiple parts are not available from one seller, having a list makes it easier to search for the exact part from multiple sources.
Once the list is complete, it is a good idea for buyers to check with their mechanic about the availability of used parts. A reliable mechanic can often provide good, detailed advice about the parts' quality, and whether or not they are compatible with the buyer's Honda motorbike.
Contact a Honda Dealer
A part's price varies greatly depending on where it is purchased and whether it is new or used. Buyers should contact a Honda dealer to find out how much the part costs new. This provides a good idea of how much a used Honda part should cost. It also gives buyers an estimate of how much they are going to spend on various used parts.imes heavy, so to save on shipping costs, you may want to specify your location and find sellers in your area.
Conclusion
Many individuals own motorbikes for fun, while others use them only as a tool to get them from point A to point B. Bikes are also used as tools for learning, and some people find them fun to rebuild. Hondas are a popular brand of bike because of their quality reputation. Whatever the reason, from time to time a spare part may be required. Honda parts are often expensive when purchased new. Therefore, buying used Honda motorbike parts is often your best bet. However, before starting the search for the part, buyers should make sure the part they want is going to fix the problem. Inexperienced buyers should consult with a mechanic or a Honda dealership before purchasing the item. Buying a new item from a dealership can be expensive, and buying a quality used item may be a much cheaper solution for Honda enthusiasts.
Buyers should know their bike, and know the basic functions of the bike systems. When replacing electrical components, buyers should first remove the bike's battery as a safety precaution. Electrical systems are complicated, so it is a good idea for buyer's to have some electrical skills before tackling an electrical problem. Used Honda parts are available online, in salvage yards, and in some mechanic shops. eBay has a large selection of parts available for many different needs.