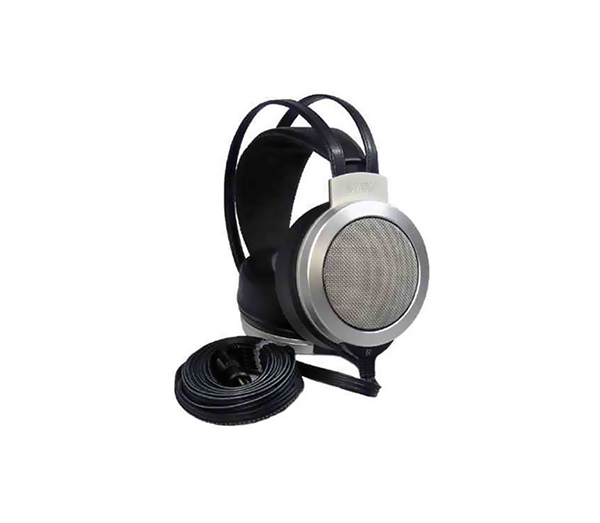 Portable headphones are light and compact enough to be part of a mobile work or entertainment set-up. They have been popular ever since portable music players were invented, from boom-boxes to Walkmen and then on to modern digital music players, mobile phones, pad-style computers, and laptops. Buying used can open up the widest possible selection of headphones. It can also put the highest quality products into the reach of those on a strict budget. With used headphones, the top brands and designs do not cost a fortune.
Low Impedance Versus High Impedance
Modern digital music players are low impedance devices, and they need to be used with low impedance headphones. Vintage stereos and some other types of older audio devices are high impedance. When choosing a pair of used portable headphones, make sure that the impedance of the headphones matches the impedance of the music player or players that they will be used with, or the sound quality will be poor.
Inputs and Outputs
The headphones will also need to be able to form a complete interface with the music player. Make sure that the plugs match. Most modern portable headphone inputs and outputs use a 3.5 mm, round plug, and this has been the case ever since the original portable audio cassette players, or Walkmen, of the 1980s. However, many home audio systems use a larger, 6.35 mm round plug. If the headphones have a cord and the cord is permanently attached to the headphones, then it will need to match the plug on the music player. Of course, not all portable audio players use cords and plugs. Some are wireless. When purchasing wireless headphones, make sure that they will work with all of the audio devices they will be used with, and that drivers compatible with both the hardware and the operating systems are available.
Stereo and Surround Sound
While it is reasonable to expect that all headphones will be equipped to output sound in stereo, using two channels, surround sound headphones use many more channels and need to be linked to a surround sound output from a surround sound source. Stereo output uses left and right channels to simulate a live music experience, while surround sound uses eight channels. This is something that needs to be sorted out and fully coordinated.
Physical Features
Some features affect where the headphones can be used and how they function, whereas others affect their sound quality and flexibility. For example, portable audio headphones are available with or without integrated microphones. Waterproof and water-resistant models are fairly common. These won't be damaged by rain, and some are even usable underwater. Waterproof headphones are a great choice for those who swim laps for exercise and would like to do so with a soundtrack, just as they might do if they were runners or cyclists. Headphones with detachable cables make it possible to replace a damaged cable, add a longer cable or link the headphones directly to a home stereo system with a 6.35 mm plug.
Functional Features
Surround Sound headphones will produce amazing, complex sound quality through the use of multiple signals and multiple speakers within the headphones; they are truly high technology audio at its most advanced. Noise cancellation headphones will produce a clearer, cleaner sound at any volume. Volume limitation headphones will help to preserve the listener's hearing by not allowing audio to be played loudly enough to do harm. Some headphones come equipped with playback controls or volume controls. It is especially important to make sure headphones with playback controls are fully compatible with the music player or music players that they are to be used with. Otherwise, the controls will not work properly.
Features and Designs That Enhance Portability
Foldable microphones can easily be stowed into handbags, backpacks and laptop bags. Ear-buds are the most compact headphones, but they are also prone to falling out, and some people find them uncomfortable. Ear-hook designs can be a good compromise. Some ear-hooks are combined with ear buds or canal phones and simply provide extra stability. These can be especially good for use while physically active, for example, while running or at the gym. For those who want the portability of bandless headphones but do not like the feeling of having tiny speakers in their ears, ear-pad headphones with hooks are the only design that solves both problems: they do not have a headband or neckband and are, therefore, very compact. They do not need to be inserted into the ears.
Without a doubt, headphones with headbands are the most stable. The headband supports the headphones and keeps them in place. However, headbands and neckbands are also the most awkward designs when it comes to portability. This can be mitigated by designs where the headband is hinged to fold in half and the earphones are designed to lay flat when stored. Headphones that come with rigid cases may not be more compact than other designs, but they are more difficult to damage, making them also a good choice for portability.
Headphone Fit
Headphones are available as ear-buds, as canal ear-buds, with ear-pads, and with ear-cups. Ear-cup headphones can be purchased with open or closed backs. Ear-buds are inserted into the outer ear. They can produce good sound quality, they are inexpensive, and they are very portable. However, some people do not find them comfortable, they may be prone to fall out and they do not provide good audio isolation. It is still possible to hear sounds from the outside environment while wearing ear-buds. Canal earphones are a similar size and have a similar appearance. However, they are inserted into the ear canal. Again, some people find them uncomfortable, though they are less prone to falling out and because they also act as earplugs, they provide more audio isolation than ear-buds. Ear-pads sit on top of the ears, and most people find them fairly comfortable.
They were the standard headphone design back in the days of the Walkman, and they are often preferred for use with digital music players today. The highest-end headphones often come in the form of ear-cups. Ear-cups have a pad around the outside of the ear and a small open space directly over the ear. Open backed ear-cups give music the illusion of coming from a large, open space, and they also allow outside sound to penetrate. Closed cup headphones make it seem as if the listener is in the middle of the music.
The Right Headphones for the Right Use
Most people would agree that the most intense listening experience comes from headphones with a high level of audio isolation, where the outside world is completely blocked out and the listener is left with pure sound. However, the closed back ear cup and ear canal headphones that offer this type of experience are perhaps not the best choice for listening to music in public, especially where there may be safety issues. Audio isolation may be the right choice for concentrating at work or in a coffee shop, but for commuting, choose ear-buds, ear-pads or open backed ear-cups. That way, things like traffic noise and shouted warnings will still be audible.
How to Buy Used Portable Audio Headphones on eBay
eBay is a good place to buy used portable audio headphones. They have a fantastic selection of headphones of every type available, with a wide variety of designs and features. In order to find eBay's selection of used audio headphones, start at the eBay homepage. Then, click on the Electronics & Technology menu on the left side of the screen. From there, select, Sound & Vision and under that category, Headphones. To limit the headphone options to portable models, select Portable Audio Headphones from the left-hand column, and in order to limit those choices to used headphones, select Used and Owner Refurbished Portable Audio Headphones from the "condition" category on the left. It may be necessary to scroll down in order to locate the "condition" category. Don't forget that eBay also provides options for limiting the shipping area to the U.K. or the E.U. and for limiting the search to either auctions or Buy It Now. Those options are at the bottom of the left-hand column and usually must be accessed by scrolling down.
Conclusion
Used portable audio headphones offer a plethora of options at a cost significantly below that of new headphones. Why not buy the perfect high-end pair of headphones for working or travelling in a noisy environment without having to pay full price? Used headphones also make a greater variety of designs and features available to the buyer.