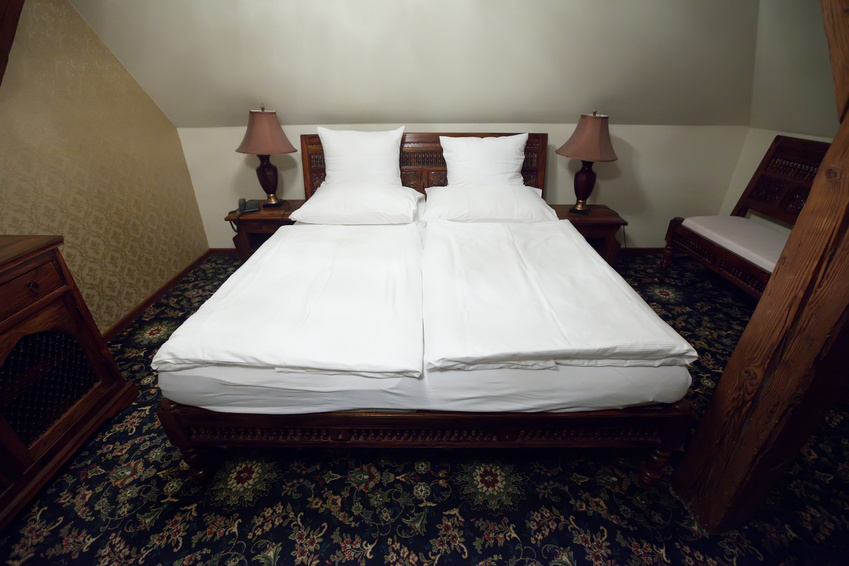 When it comes to bedroom decor, every detail counts. Bedside lamps are a thoughtful touch that is both functional and attractive, which is ideal for anchoring an aesthetic theme without overwhelming or cluttering a space with purely decorative pieces. Vintage bedside lamps often feature unique details that complement a range of styles, from the simple to the ornate to the whimsical.
Vintage Motion Lamps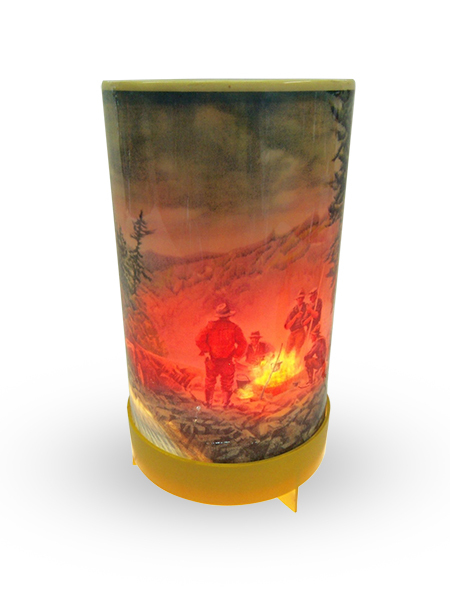 Motion lamps are an intriguing way to add visual interest to a room both when on and off. Between the 1920s and 1930s, several companies produced beautiful lamps that featured reproductions of oil paintings and other artwork on the lampshades. Generally cylindrical in shape, they fully enclosed the light source and turned slowly. The light illuminated specific details in the artwork to create different light effects. Some popular designs, for example, featured images of campfires that created an orange and red glow when lit. These lamps, made famous by makers, such as Goodman and Econolite, cast light and shadows across the walls and ceiling of the room for a low evening light or comforting nightlight. Vintage lava lamps are a newer option for the combination of light and movement. When considering a vintage motion lamp, ensure the mechanism works properly to allow movement for full effect.
Tiffany Lamps
For an exquisitely beautiful detail, vintage Tiffany lamps bring colour, exceptional detail, and luxury. A Tiffany table lamp is crafted out of stained glass in a wide range of colours. The intricate glass shades come in a variety of shapes and sizes to meet many tastes, from the subtle to the bold. Some Tiffany glass table lamp styles emulate the slag glass look popular to this day, while others take cues from nature and exotic cultures to create spectacular designs that reference dragonflies, butterflies, and roses. Still, others give the impression of cathedral glass with multiple colours and shades combined for a striking finish. These vintage pieces act as a visual centrepiece of a room, making them ideal for simpler decorative approaches.
Aladdin Lamps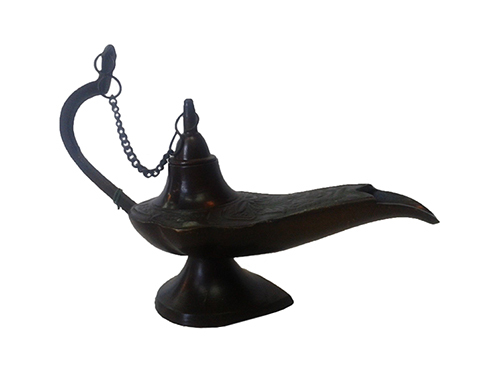 For bright, reliable light and simple, approachable design, Aladdin lamps add the perfect vintage touch without being overbearing. These vintage oil lamps were the brightest oil lamp of their time. When introduced in 1908, they coexisted with a variety of other lamp styles, including other oil lamps, candles, and early electrical lights. The intensity of the light, however, rivalled these other lights and put Aladdin Co. as the leader in the industry. The simple, classic styling of these lamps gives an old world feel and subtle nod to vintage appeal. If purchasing components individually, review them carefully to ensure they are undamaged and still usable, as age can cause these components to corrode, making them unsafe.