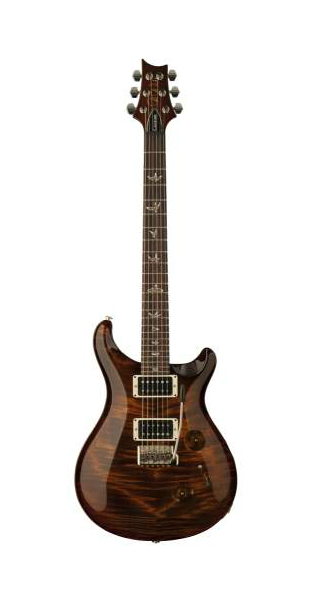 As the guitar industry continues to grow and produce new models of guitar every year, older parts for models manufactured some time ago can become harder to get hold of or may even be discontinued, making them hard to locate in retail stores. Fortunately, the eBay website allows sellers to list a wide range of guitar parts, and vintage guitar parts can also be found on the marketplace.
Why Vintage Guitar Parts are Popular
Vintage guitars are deemed by many collectors as being those that were manufactured from the mid 1920s to 1970. Prior to this period, they were too basic in design to appeal to most collectors. Following the start of the 1970s, many independent guitar manufacturers were absorbed by larger corporations capitalising on the business and mass producing models, often using cheaper materials.
Thus, models produced in this period are generally considered better or unique in comparison to modern instruments. Manufacturers used many materials that are no longer available or are now illegal to import into countries such as America, where most manufacturers are based.
Choosing Vintage Guitar Parts on eBay
Vintage guitar parts are usually required when an older or original part has been damaged and needs replacing. The eBay marketplace is a good medium on which to buy such parts due to its large seller base, many of whom specialise in niche markets and items.
Commonly Sold Vintage Guitar Parts
The following table details a number of common vintage guitar parts, with a brief description of each and the reasons that a replacement may be needed.
| | |
| --- | --- |
| Body | The body of a guitar is the central piece of the instrument, which connects to the guitar's neck and holds the bridge and control knobs, should these be a feature of the guitar. Vintage guitar bodies are commonly made of materials not used in more modern instruments, such as Brazilian rosewood; a high-quality material that is now illegal to import. |
| Neck | The neck joins the body and houses the fingerboard, strings, and frets. Similar to the body, in vintage guitars, the neck is often made from materials that are not readily available or used in modern instruments. The fingerboard may also be constructed of materials that are now discontinued. |
| Bridge | Bridges for vintage guitars can be found in a range of materials, including steel, chrome, and brass. These pieces of equipment literally bridge the strings between the guitar body and its neck. This creates tension on the strings, as well as providing a way for the vibrations they cause when plucked to travel to the body. Due to the body's large surface area, this in turn increases the volume of the sound produced. |
| Tuners | The tuners, or tuning pegs, are mounted on the headstock of a guitar and increase or decrease the tension of each string when turned clockwise or counterclockwise. This changes the pitch of the sound produced by each string. Vintage guitar tuners are made from a number of materials, but can have a particularly wide range of unique designs owing to the fact that many were made by hand rather than an assembly line. |
Staying Safe on eBay
For buyers who are new to the eBay marketplace, it can be a daunting prospect to make a purchase from an anonymous seller who does not belong to a reputable brand or big-name retailer, such as those stores found on the high street. As such, eBay addresses this concern by having a wide range of security features in place, as well as functionalities of the website that are designed to promote safe and trustworthy sellers and help them to run a virtual business.
Leaving and Receiving Feedback
Each and every sale made on eBay allows both parties involved in the completed transaction to leave an indication of how well the sale went; this is left as either a positive, neutral or negative score against the members' names, with an optional comment to supplement it. This way, if a transaction didn't go smoothly or there were problems with either party holding up their end of the deal, then the other member can warn future buyers of their experience. Similarly, for good experiences, members can promote other users who they deem to be reliable.
Learn More about an Item
Descriptions for an item listing are the responsibility of the seller to create, as are the photographs uploaded to show the product for sale. Particularly with vintage items such as guitar parts, it is important to know that the item being sold is authentic and in good saleable condition. Thus, if a listing does not detail all information needed to make a decision, it is possible to ask for further details.
Under an item listing's information, there is a link provided to forward a question to the seller. When answered, the seller's response will be transmitted directly back to the mailbox of the originator. These responses can also be hosted on the item listing in case any other members have a similar query.
Virtual Shops
Many sellers use eBay as a platform for running an online business, specialising in selling specific items, such as guitars and guitar parts. This benefits them in that there is no need to purchase and maintain a web domain or pay for renting premises. It also benefits buyers by offering a virtual shop in which all of a seller's items can be easily displayed and viewed.
As vintage guitar parts are somewhat of a niche market, it is useful to know that some vintage guitar part retailers have shops on eBay, where a range of these parts are offered alongside each other. By making a purchase from an eBay shop, buyers can be certain that they are buying from a trusted and approved seller.
Delivery of a Purchase
Purchasing a vintage guitar part may entail buying a small item, such as tuners or a bridge, but could be a much larger item such as a custom-made body or a new neck. For larger items like the latter two, delivery can become much more difficult and more expensive. Postage of such a delicate, vintage item is not always advisable due to the possibility of it being damaged in transit. Another option to avoid this is by seeking sellers that offer local collection for free, though this is not always suitable depending on location.
Where delivery is possible, postage charges can vary. A seller is responsible for stipulating his or her own listing prices and delivery charges, though some larger and experienced sellers offer items without a delivery charge, particularly when selling from an eBay shop.
Finding Vintage Guitar Parts on eBay
In order to find vintage guitar parts on the eBay marketplace, buyers must look in the correct category. When listing a sale, all sellers must stipulate a category for their item to appear within. Vintage guitar parts, when listed correctly, will appear under the Parts area of the subcategory Accessories, which is listed under the main category of Guitars.
To find this area of the website, starting from the homepage, buyers should navigate through the Sports & Leisure section header on the left side of the website to the Musical Instruments section of eBay. This will produce a wide array of Categories, including Guitars. To access vintage guitar parts, either click on this category and then filter by Accessories, or simply directly click on the Accessories subcategory.
This will produce a wide range of results for guitar accessories, though to make the item listings more specific, the Parts filter that is found on the left side of the page can be applied. Furthermore, by beginning to type 'vintage guitar parts' into the search field, a predetermined search string will appear, which can be selected to produce associated results.
Conclusion
Vintage guitar parts are sold on the eBay marketplace and are most commonly purchased as replacements for damaged or worn parts on vintage guitars. These instruments – and parts – are particularly popular with collectors due to the uniqueness of their build in terms of parts and materials used, from the early to mid-twentieth century.
Feedback scoring on eBay guides users in seeing which buyers and sellers are trustworthy and reliable in completing transactions smoothly. Questions can be posed to sellers to gain more information on a specific item listing. Finally, eBay sellers may use virtual shops on the marketplace to group together all of their items on sale. These measures all contributed to empowering buyers in feeling confident when making a purchase on eBay.
Searching the Guitars category, in particular the Accessories subcategory with the Parts filter, is the most efficient way to narrow search results into guitar parts, and vintage guitar parts specifically can be found more quickly by using such categories. There is no predetermined filter for vintage parts, but they are easily found and many are offered by sellers trading through their own eBay shop.