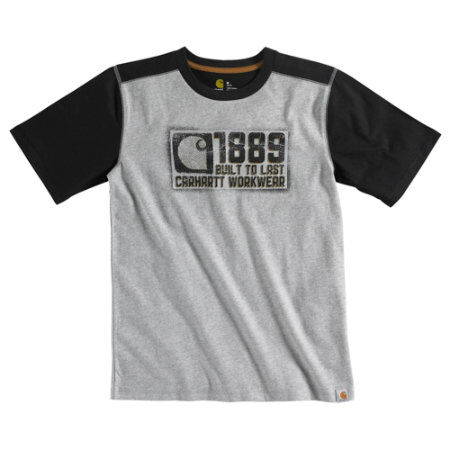 The vintage clothing market comes in two main streams: the authentic kind and the manufactured variety known as repro vintage. The latter is available through regular retailers; the former, usually through markets, secondhand shops, or retailers who deal exclusively with genuine vintage. Easily acquirable vintage T-shirts however are almost invariably repro vintage.
One of the reasons true vintage T-shirts are hard to come by is that unlike heavier items, such as overcoats, years of wear usually diminishes the resale value of a T-shirt. For this reason, many highly prized, true vintage T-shirts spend much of their lives in a frame behind glass.
Disagreement remains with regards to authentic vintage as to how old an item has to be to constitute the title. Experts generally point to the vintage era as between 1920 and 1960, and clothing from the 1960s and 1970s as retro. Popular marketing has, however, confused the genres and created a quasi vintage market based on accessibility.
Most authentic vintage T-shirts then are technically retro, as a T-shirt pre-1960 is unlikely to be in a wearable condition. Nevertheless, for the sake of this guide, vintage T-shirts will be defined according to the demands of today's market definitions.
Those who carry the vintage look exceptionally well tend to be style-savvy and know what works best for them. A vintage T-shirt can make a strong statement about the wearer's lifestyle, personality, and style. Vintage T-shirts can also be a valuable collector's item or a sentimental keepsake.
Shopping for vintage T-shirts can be a fun activity. There are plenty of places to buy them online, and eBay has a growing listing at very affordable prices. Beginning a search here is more than likely to satisfy a customer's needs. This guide focuses on both authentic and reproduction vintage T-shirts for men, discusses their points of difference, and encourages the use of eBay as a first-stop place to shop for them.
Vintage or Reproduction?
Vintage fashion has exploded in popularity over recent years, which means reproduction vintage has become a necessity because there is not enough obtainable authentic vintage to sustain demand. The commercialisation of the vintage genre has led suppliers of "true vintage" to more heavily emphasise the authenticity of their goods.
When searching online for vintage T-shirts, or vintage clothing in general, be aware that a large percentage of places only stock reproduction vintage items. Manufacturers in reproduction vintage and vintage retailers are required to make this known upfront. There are, however, some who do this surreptitiously whilst giving the impression of authenticity.
The following outlines some of the different qualities you can expect from each type of vintage T-shirt when shopping on eBay. New reproduction vintage T-shirts are easily obtainable, are in good condition, durable, usually returnable, and clean. They are also true to size. The secondhand variety may be cheaper to buy, but they are still reproduction vintage—the lower price being the only benefit. Such T-shirts may be stained, shrunk, or worn out.
If the buyer insists on genuine vintage, although they will still have to contend with the problems of a secondhand garment, they are acquiring something very special that may soon be worth a lot of money.
Vintage T-shirts (both true and repro) most commonly involve imagery or design of the following kind:
politics and propaganda
bands, singers, concerts, and tours
graphics and logos
screen print designs and limited editions
humour and slogans
A particularly historic vintage T-shirt (pre-1970s) will likely be plain or have a modestly sized logo on the top left on the front, on a sleeve, or on the back. Also, plain vintage T-shirts are available but are not as popular and therefore not as easy to find. It is important that buyers know what they are looking for. This saves time and narrows down the search criteria when purchasing online.
Where to Find Vintage Men's T-Shirts
The men's vintage clothing market is far more limited than the women's market. Second hand shops sometimes have the authentic variety, but markets, garage sales, and deceased estate auctions are other places where true vintage T-shirts may sometimes be found. eBay, however, is the best place to start looking because they have a large, diverse listing that is always changing with both types of vintage consistently represented.
Shopping for vintage T-shirts is easy if the customer is happy to buy the reproduction variety. There are hundreds of online stores with no shortage of repro vintage T-shirts. If, however, the genuine vintage article is sought after, somewhat more patience is required. There are brick and mortar as well as online retailers specialising in genuine vintage clothing, including T-shirts. Although the vast majority of men's vintage T-shirts listed on eBay are reproduction vintage, true vintage can also be found amongst those listings.
Choosing Your T-Shirt Size when Buying Online
One of the hurdles to shopping for clothes online is the risk of purchasing the wrong size. T-shirts, however, are a somewhat lower-risk item. When it comes to repro vintage T-shirts, customers should choose their regular T-shirt size (brand discrepancies considered).
For authentic vintage, finding the right size is more complicated. If a customer finds an authentic vintage T-shirt in good condition, a good precaution to avoid disappointment is to buy one size larger (if available) than he normally would. It will not only likely have shrunk over time, but it should not be assumed that a "medium" 35 years ago is the same as a medium today. People have become larger and clothing manufacturers are aware of this. So also should the customer be.
If the buyer has doubts about sizing, they should ask the seller to verify the size and ask what method they use to measure it. The customer should then take their own measurements using the same method. This is usually a reliable way to overcome size discrepancies.
When looking for vintage T-shirts on eBay, the buyer can ask the seller as many questions as necessary. Buying online after all presents very different challenges to buying in-store. A convincing picture and a description of the condition does not guarantee buyer satisfaction.
How to Buy Vintage Men's T-Shirts on eBay
If you are seeking out true vintage T-shirts on eBay, always have a strategy in place before you begin your search. Each time a stockist of authentic vintage is found, bookmark that seller for later reference to save time and consolidate all searches into one location on your personal settings page.
Vintage T-shirts are easy to purchase on eBay. If you are looking for genuine vintage only, do a search for "true vintage T-shirts". This can yield a surprisingly good result with many true originals. Once you find a listing that stipulates that the article is authentic vintage and go the seller's page for details. The seller will likely have an eBay store where you can browse a much more extensive range of authentic vintage T-shirts.
If you know exactly what you are looking for, you can narrow your selection criteria to your own specifications. The crucial part of the process is finding your size. Remember to go one size up if it is a genuine vintage T-shirt, or stay with your regular size if it is a "vintage look" T-shirt. You should also find a seller you feel comfortable purchasing from. Check the seller's page and feedback ratings to determine this. You then have the option to use the advanced search filter to search for all items listed by that seller only.
In addition, check all available details provided for your designated seller, such as the origin of goods, acceptable payment methods, delivery, postage, and handling. Most importantly, learn about their return and exchange policies. That is always crucial when shopping for clothes online. Lastly, the procedure for buying items is either direct purchase or bids. If you choose to bid on an item, be sure to keep checking the progress of your bid so you can increase it if you are outbid.
Conclusion
A quick search for vintage T-shirts on eBay reveals the diverse range available on the website. As discussed earlier, however, the term vintage now has a particularly broad application. If a vintage T-shirt is described as unworn and in original packaging, then obviously, it is reproduction vintage. If a seller makes a point of the T-shirt being a genuine vintage item, then it generally is; however, contacting the seller and asking for verification is still an option.
Authentic vintage T-shirts have a timeless quality and never really lose their edge on style. A good way to make the vintage item look its best is by keeping the rest of the outfit simple and classic. For example, a basic pair of old Levi's may sit more comfortably with a vintage T-shirt than something flashy would.
Customers can save a small fortune buying vintage men's T-shirts on eBay when compared to retail shops, physical or virtual, but they need to know what they are getting before purchasing any article of clothing. Once they have all the necessary information, it is unlikely they will want to shop anywhere else. Thorough knowledge of the meaning of vintage today and the two main types of vintage men's T-shirt ensures a successful and happy online buying experience.