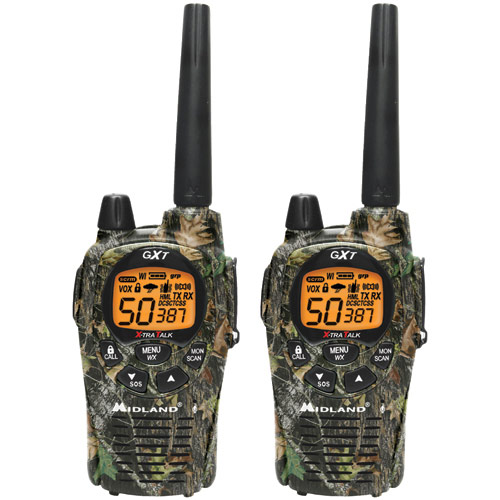 Far from simply conjuring up images of childhood play, walkie talkies are fascinating tools that play an important role in many people's daily lives. Indeed, the rich history of the walkie talkie itself hints at the important place this technology holds within the modern era. Additionally, when one adds on the utility of a waterproof unit, there are even more reasons to invest in walkie talkies. However, buying walkie talkies can seem like a complex task in the diverse modern electronics market.
Therefore, before searching for and purchasing waterproof walkie talkies, buyers should learn about these devices, including their history and who can benefit from their use. In addition, before committing to a purchase, buyers should consider elements that are unique to buying waterproof electronics and walkie talkies specifically. Once this information is understood, buyers can ultimately decide on and purchase waterproof walkie talkies for either personal or professional use. Additionally, various buying tips are designed to aid buyers in finding the best possible waterproof walkie talkies for the best price.
The History of Walkie Talkies
Though most people know the term 'walkie talkie' quite well, it is actually a slang term. Technically labelled a handheld transceiver, the term walkie talkie specifically refers to the portable half of a two-way radio. Today, the term is often also attributed to toy devices.
Far from a recreational object, the original walkie talkie units were back-mounted Motorola SCR-300s. Those original walkie talkies bear little resemblance to the small units we see today. The technology of the walkie talkie has gone through some fantastic developments over the years.
From Backpacks to Handhelds
Walkie talkies were initially developed in the late 1930s and early 1940s. However, they gained major traction during the Second World War. This is because the United States military recognised the utility of handheld radio transceivers as a means for soldiers in the field to communicate with each other and with a command base when on a mission or training.
Although the original back-mounted units were quite bulky and difficult to carry about, they did usher in an important era of technological development in the years following the war. The United States Marine Corps initiated a development effort in the 1970s that was designed to eliminate the cumbersome nature of these large transceiver units.
Shortly thereafter, the AN/PRC-68 by Magnavox was created. This was the first handheld transceiver unit that did not require the use of additional equipment. The AN/PRC-68 was adopted by both the U.S. Marines and the Army in the 1980s. The units were called HTs, derived from the trademark Motorola 'handie talkies'.
From Military Tool to Child's Toy
Following the development of HTs for the United States military, many electronics manufacturers saw an opportunity to branch into other areas of the market with these new compact devices. Indeed, in the years after World War II, many of the U.S. military's surplus HTs found their way into civilian hands via the Civil Defence programme.
Manufacturers began to expand the market for two-way radios by offering less-powerful units as toys and then further developing them for domestic uses. Today, walkie talkies are used in numerous fields, including emergency services and public safety, as well as for recreational purposes amongst outdoorsmen.
Need for Waterproof Walkie Talkies
Part of the development that has followed the walkie talkie into the present is the making of units that are designed to withstand all sorts of conditions. This is not only essential amongst military personnel, for whom walkie talkies are still important, but also for public workers who sometimes oversee events in wind, rain, and snow. For recreational purposes, boaters and fishermen often take walkie talkies along in order to easily communicate with one another, as well. For all of these individuals, the utility of a waterproof unit is unquestionable.
Choosing Waterproof Walkie Talkies
Simply speaking, the purpose of waterproof walkie talkies is to perform the same functions as standard walkie talkies in conditions that could lead to water damage from either rain or snow or complete submersion in water. However, finding waterproof walkie talkies is much easier than choosing the right set. At the very least, buyers should investigate whether walkie talkies are truly waterproof or if additional protection is needed to help preserve the integrity of the units.
Making Sure Walkie Talkies Are Really Waterproof
Truth in advertising is somewhat of an oxymoron. For that reason, before committing to a waterproof walkie talkie purchase, buyers should ensure that the walkie talkies are truly protected from damage if they are dropped in water, as some walkie talkies are simply water resistant and not fully waterproof. This can be accomplished by clearly reading the labels on the package or clearly reading the product description when shopping online.
Water resistant walkie talkies may be suitable for those who simply use their walkie talkies in the rain, but a truly waterproof unit is especially important for those who anticipate using their walkie talkies in an environment where full submersion in water is possible. Finally, consider the colour of the walkie talkies, as well. Brightly coloured units of orange or yellow are easier to spot in water or at night, as compared to darkly coloured units.
Walkie Talkie Bags for Added Protection
In addition to being certain that walkie talkies are waterproof, buyers may want to consider an additional protective element: walkie talkie bags. Made from highly durable plastic, these bags are designed to fasten securely around walkie talkie units to keep moisture away. They may also include a wrist strap for securing the units while moving. These versatile bags are also sometimes used for mobile phones.
Where to Buy Waterproof Walkie Talkies
Once buyers are ready to purchase waterproof walkie talkies for either personal or professional use, they have to decide where to shop. Many shops from major retailers to specialised sporting goods stores offer different types of waterproof walkie talkies. However, the quality of these units varies significantly from retailer to retailer, as does the price.
For this reason, many modern shoppers choose to go online to buy waterproof walkie talkies. Online retailers also have a selection that varies in quality and price, but comparing prices and product descriptions online is much easier than in stores, and sometimes product reviews written by real customers are available, as well. If buyers want to really simplify the process and do all their price and product comparison on one website, they should consider shopping on eBay.
Using eBay to Buy Waterproof Walkie Talkies
Individuals who are unfamiliar with eBay may not be aware of how convenient this online marketplace makes it for users who want to purchase virtually anything from cars to toys. Signing up for a new account is really simple, and it helps save buyers time in the long run by storing certain information.
Searching on eBay is also simple, and the process can be initiated from any of the website's main pages. By using the general search bar, users can conduct a keyword search for exactly the item they want. Generally, this can mean anything from typing in general terms like 'waterproof walkie talkie' to more specific options, such as 'Motorola walkie talkie'.
Becoming a Responsible eBay Buyer
Regardless of whether they are looking for waterproof walkie talkies or some other item, it is important for eBay buyers to be aware of specific strategies to use on the site. It quickly becomes apparent that eBay sellers offer a huge number of items in a range of prices. Not all items are created equally, however, which is why it is important to read through product descriptions and listing pages, as well as check through a seller's detailed feedback before committing to any purchase. Simple precaution can save buyers a lot of dissatisfaction down the line.
Conclusion
Walkie talkies are fascinating devices that have a really interesting development history. The birth of these devices occurred in the early part of the twentieth century for the military, and there have been quite a few technological advances since then. Today, walkie talkies are frequently used as toys for children as well as essential pieces of equipment within certain professions, including law enforcement and public service. Outdoorsmen also frequently use walkie talkies in all sorts of weather and conditions in order to communicate with each other.
It is for reasons like this last one that waterproof walkie talkies were invented. Waterproof units are designed to remain functional even if they have been fully submerged in water, but not all waterproof walkie talkies are created equally. Buyers must be careful to ensure that the units they buy are truly waterproof and not merely water resistant. They may also want to consider purchasing a waterproof bag for storage of their device and additional protection.
Once they are ready to make a purchase, buyers have several choices for where to shop. Minimally, this includes sports and outdoor stores and specialised electronics retailers, as well as online websites. Additionally, buyers may want to consider using eBay to buy waterproof walkie talkies so that they can easily utilise the general search function that is available on each page of the site. When waterproof walkie talkies are a necessity, buyers have many resources at their fingertips to help them make a wise buying decision.