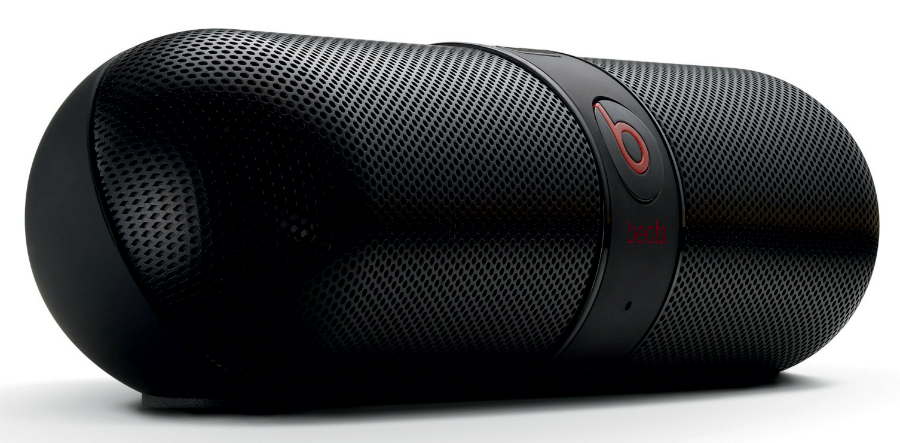 At one time installing a set of home cinema speakers meant spending countless hours weaving cords from one speaker to the other and then back to the transmitter. These cords could short out, become damaged, and stop working at virtually any point. They were messy, unattractive, and even potentially dangerous. Thankfully, technology has evolved exponentially, making wires of this type and many others obsolete.
Today, consumers have access to wireless home cinema speakers, making it possible to create a home cinema experience that is highly simplified and far more aesthetically pleasing. eBay gives consumers an opportunity to explore their options for home cinema speakers by connecting them with sellers all over the world, selling both new and used wireless home cinema speakers, as well as all other home cinema components. Having access to this global community makes it easy for U.K. shoppers to obtain all the necessary components for the perfect home cinema set-up often while remaining within budget and without ever having to leave their desk.
Pros and Cons of Wireless Home Cinema Speakers
Wireless home cinema speakers are rapidly increasing in function, currently they are often capable of producing the same quality of sound as more advance-level wired speakers and this capacity is likely to continue expanding as wireless technology becomes more refined. Of course, as with any product, there are benefits and disadvantages to using wireless cinema speakers.
Pros
More aesthetically pleasing
Safer for pets and children due to decrease in loose wires
As good as or better than traditional counterparts
Average models feature CD quality sound
Flexible and convenient
Cons
Expensive
Still requires some cords, usually electric
Often lacking auto-standby
May not come with remote control
What to Look for Before Purchasing Wireless Home Cinema Speakers
Consumers who are out to purchase wireless home cinema speakers on eBay should look for specific criteria to ensure the purchase is a good fit for their needs. This may require contacting the seller though most of these questions can be answered through a thorough reading of the item's listing.
Technical Compatibility
Often, consumers purchase wireless home cinema speakers as an addition to other components that they already possess. It is important to ensure the wireless home cinema speakers are compatible with any pre-existing cinema components, such as a DVD and Blu-ray players, MP3 players or televisions. Often eBay sellers list a rundown of brands and devices that the speaker system is compatible with. If this information is not included in the listing, send a message to the seller asking about compatibility or check with the manufacturer of the existing equipment.
System Type
There are a few different types of wireless home cinema speaker types. The seller often identifies this information in their eBay listing. Understanding the meaning behind each type, as well as their suggested quality may help to make it easier for a consumer to identify the type of system that best fits their home cinema needs. The table below describes three of the most common speaker configurations for home cinema.
| System | Number of Speakers | Description |
| --- | --- | --- |
| 2.1 | 3 | Lowest sound quality; easy to install due to so few speakers |
| 5.1 | 6 | Surround sound |
| 7.1 | 8 | Features very little improvement in sound over the 5.1 but requires installation of two additional speakers |
Understanding the differences between these three major types of systems may make it easier to determine which set-up works best in one's home cinema setup. Additional factors, such as brand reliability and customer reviews, may also come in handy. Many consumers find that they get the best deal by sticking to the moderately priced, highly effective 5.1 set-up, a factor that has helped to make this one of the more common types of home cinema system.
Speaker Size
The number of speakers included in a home cinema set-up is only one factor to consider when it comes to selecting the perfect set-up. These speakers also come in a variety of sizes, sometimes referred to as form factors. Thanks to advancement in technology, many of the smaller speakers are just as effective as their larger counterparts. Consumers hoping to purchase and display a speaker system in their home should consider the aesthetics, as well as the available space. Look for a speaker set-up that does not overpower the room in terms of design.
Speaker Shape
In addition to coming in many different sizes, there are also different speaker shapes. While some sit flat on the floor, others are intended to hang on the wall. There are also long-armed speaker legs, which are capable of raising speakers off the ground without requiring a wall mount. Though wireless speakers do not feature as many cords as the corded variety, they often feature an electrical cord, so determining where to place the speakers within the home may also remain a determinant in selecting the best setup.
Full Cinema Systems
Full cinema systems, which include not only the speaker but also additional components like a Blu-ray player, are a good option for the consumer who is just beginning to build his or her home cinema set-up. These sets are often far more affordable than purchasing all the components separately. Additionally, since the entire system is sold together, the risk of compatibility issues is greatly reduced.
Other Factors for Consideration
Before purchasing a set of wireless home cinema speakers on eBay, it is important to make sure it fits one's needs. This means finding a set-up that fits in the intended room, looking for one that is compatible with other equipment and could even mean purchasing a full cinema system. When purchasing anything on eBay, it is always a good idea to ensure that a prospective purchase has been well-thought-out, and there are also a few other factors that you may want to take into consideration before agreeing to buy.
Used and As Is
Though there are many new options on eBay, there are also a variety of used speaker sets. Often, these sets work great, and the previous owner has simply decided to move to different types of system. Buying a used or "as is" system on eBay can be a great way to get a deal for the budget-strapped cinema aficionado.
However, before purchasing a set of speakers that have been used, it is important to inspect pictures for any signs of damage. If the seller has forgotten to leave anything out of the listing details, do not hesitate to ask. Questions of interest may include the brand, size, condition, or age of the speakers. If you are still unsure, many sellers possess webcams or smart phones, which they can use to provide a sample of the speakers in action. Remember sound may be muffled, thereby rendering this practice somewhat useless, but it still provides consumers with some idea of speaker sound quality.
Conclusion
Consumers who enjoy watching entertaining films in the comfort of their own home no longer have to deal with tangled, unattractive wiring when installing their home cinema speakers. Many modern speakers are designed to connect to the receiver almost invisibly thanks to wireless technology. This makes the process of placement, set-up, and installation much easier and more enjoyable, if at all. Consumers have less to worry about without wires running everywhere.
eBay shoppers have a wide variety of wireless and traditional home cinema set-ups from which to choose. Cultivating a better understanding of the pros and cons of the various home cinema systems and their more technical aspects makes it easier for consumers to make a sound investment. Having an additional understanding of how searching for products on eBay works makes it easier for shoppers to make a good choice when reviewing the multiple options available from eBay sellers all over the world.