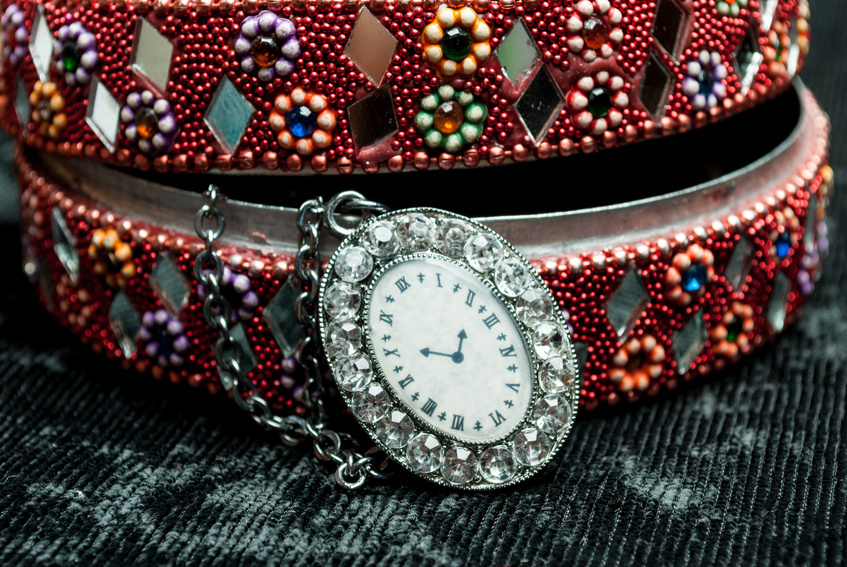 Antique and vintage watches are stylish, durable, and collectable. Crafted and designed with age-old techniques and materials, vintage and antique watches tend to have longevity. Bringing the flair and style of an antique watch to your jewellery wardrobe is a brilliant way to enjoy the fruits of bygone eras.
Choosing an Antique Watch Time Period

If you have decided to wear or collect women's antique watches, specialising in a time period may be a good way to start. The term antique refers to anything 100 years old or older, so the 1920s Art Deco watch you have your eye on should shorty leave the vintage realm and become antique. A ladies' pendant watch from the 1890s certainly qualifies as antique. Consider watches from several time periods and consider the style of vintage antique jewellery and decoration prevalent at the time. You can find fine timepieces designed, crafted, and manufactured in every era, so you can easily find something that suits your taste.
Selecting an Antique Watch Style

Some collectors prefer to specialise in a particular style, such as ornate Victorian, ladies' pendent, or pocket watches. You may prefer a rectangular face or a round dial and decide to add those features to your watch collection or practical everyday wear. Bracelet style or strap, how a watch closes is also popular with those who wear antique jewellery for enjoyment and those who display the watches as part of a collection.
Considering Antique Watch Brands
Many brand named watches that are in current popularity also have a long history of crafting fine timepieces that are still functional. If you have a favourite brand, it may be worth considering the purchase of one of their antique watches. You can research the history of brand named watches from prominent watchmakers and collect watches that represent different styles and eras of a particular manufacturer.
Ensuring Antique Watch Authenticity
Investing in an antique watch can be expensive, so it is of the utmost importance that you purchase an authentic timepiece. Spend a bit of time shopping around to compare prices and inventory on the brand or style of watch you want. Be sure to check the product descriptions carefully. Vintage and antique are not the same thing, so look for keywords. 'Antiqued' refers to a style or design technique that mimics older style watches in new products.
Caring for Your Antique Watch
All watches need occasional service and that is especially true of antiques. Find a reputable jeweller who specialises in antique timepieces and have the watch serviced and lubricated. Keep the watch in a separate case away from other piece of jewellery to protect it.