A bathroom wall cabinet reduces clutter by providing additional storage space without taking up valuable floor space. The bathroom cabinet types available on eBay include everything from compact to open-shelf designs. Consider the size, colour, design, and materials of the wall cabinets available when choosing a unit for your bathroom. Browse through eBay's wide selection of bathrooms and bathroom wall cabinets, from great retailers such as Victoria Plum.
Types of Bathroom Wall Cabinets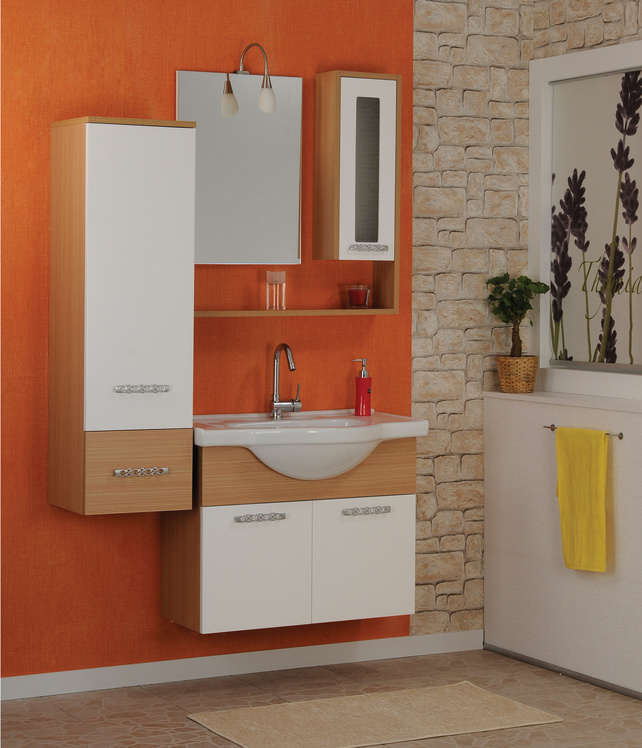 Compact bathroom wall cabinets are relatively small and shallow, but ideal for storing cosmetics and bathing accessories if the bathroom is small. If the space available is narrow but high, consider a tall wall cabinet. This design allows you to store anything from tall shampoo bottles to towels. A glass-front or open-shelf cabinet allows you to display decorative items such as cut-glass perfume bottles and hand-made soaps. If you want to store less attractive items, look for a solid-door cabinet. A mirrored bathroom wall cabinet not only provides storage space and a mirror, but also creates the illusion of more space. An illuminated mirror facilitates grooming. Look for units with LED bulbs for efficient power consumption and bright, clear light.
How to Choose a Bathroom Wall Cabinet

Choosing the ideal wall cabinet size, colour, and design adds style and storage space to your bathroom. Bathroom wall cabinet materials range from melamine and plastic to wood and glass. Match the cabinet to the rest of the bathroom furniture and fittings. Opt for sleek lines and simple colours to complement a contemporary or modern bathroom. A wood wall cabinet is better suited to a traditional bathroom. White bathroom wall cabinets are popular options because they suit most bathrooms and bathroom fittings. The cabinet should be proportional to the rest of the room. Although it is tempting to choose a cabinet with as much storage space as possible, the best option is one that does not overpower the rest of the fittings and furniture.
Additional Factors to Consider when Buying a Bathroom Wall Cabinet
Pre-assembled wall cabinets typically come with screws and wall plugs, and are easy to install. Carefully measure the space available for the cabinet to find the ideal height, width, and depth. If space is at a premium, consider installing cupboards around or above bathroom fittings. You can build a wall-mounted vanity around your basin by installing matching tall cabinets on either side and a mirrored cabinet above the splash back. The material you choose must be suitable for a humid environment. Untreated wood warps and uncoated metal may rust. Look for cabinets that consist of plastic, laminate, coated or enamelled metal, aluminium, or treated wood. Sturdy construction and quality hardware increases the lifespan of bathroom furniture.