Boleros are formal or casual pieces of clothing that you can wear in place of a jumper or a shawl, over a dress or a top. A black bolero is a versatile item that you can pair with many items in your wardrobe. Boleros come in a variety of styles, shapes, and lengths, so reading more about how to buy them can help you select the right one to go with your favourite outfits.
Choose the Type of Black Bolero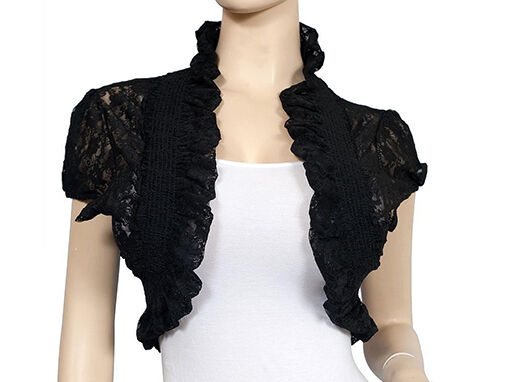 As black boleros come in a wide variety of styles, consider the rest of the ensemble as well as the occasion before choosing one. You may want a black bolero to cover your shoulders when wearing a strapless dress for a night out with friends, or a black bolero that resembles a jacket to wear at work. The length of the bolero is another thing to consider, as these garments come in a variety of lengths. A typical bolero would sit well above the waist, but other models are much shorter and only cover the shoulders. Almost all boleros have long sleeves.
Consider the Material of the Black Bolero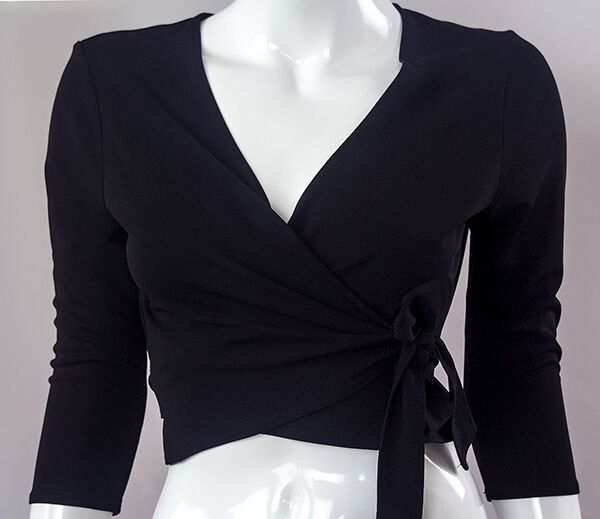 Black boleros come in various materials such as satin, wool, or lace, and you should decide according to the type of dress or top you intend to wear it with. A black satin bolero, for instance, is one of the best options for those who are looking for a quick way to add sophistication to an outfit. This material has a glossy soft texture and works well with evening dresses. Lace is another choice for an elegant bolero and you can choose from a wide range of patterns, including floral and geometric styles. Fine wool offers more versatility, as it is often suitable for casual looks as well. Wear a casual black bolero over a sundress to keep the evening chill at bay when on holiday. Other options include chiffon and sequin black boleros.
Buy a Black Bolero in the Correct Size
Buying a black bolero in the right size is important because this type of garment should look tailor-cut over a dress or top. A bolero that is too tight may stretch and strain, whereas one that is too loose may create unflattering bumps. To buy a bolero in the correct size, take accurate measurements of your bust and compare the results you get with the size chart provided by the manufacturer.