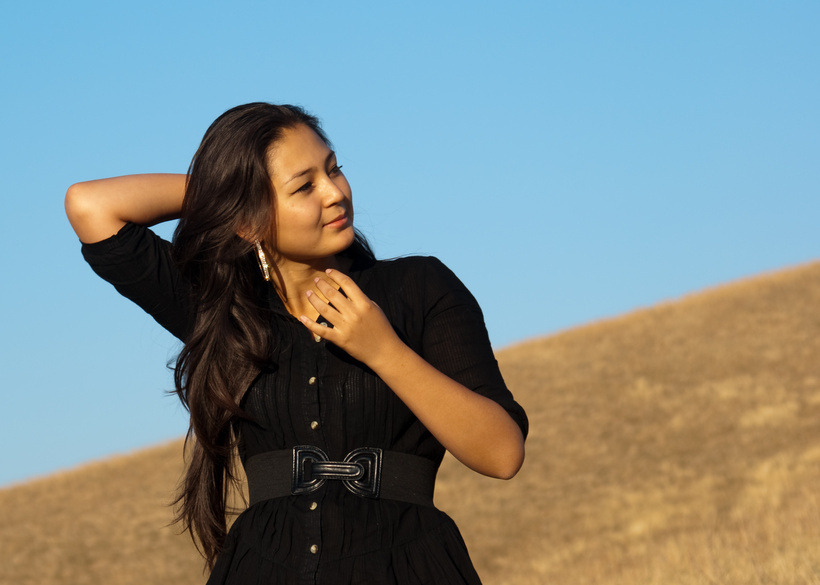 Accessories are essential because they can make or break an outfit. Elastic belts are versatile because they fit almost anyone due to their elasticity, making them appropriate for nearly everyone. Opt for a black elastic belt for a touch of elegance and classic style in combination with comfort.
Basics of Elastic Belts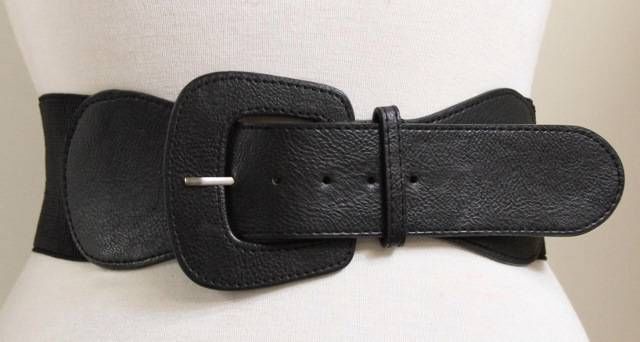 Typically, elastic belts are very wide and feature stretchy or elastic material. They go around the waist, the narrowest part of the torso. You can place the belt on your natural waist or at the empire waist, which is just below the bust, in order to enhance the chest area. For the empire waist, the belt should be skinnier and simple, while you can use a truly wide belt for your natural waist area.
Sizing a Black Elastic Belt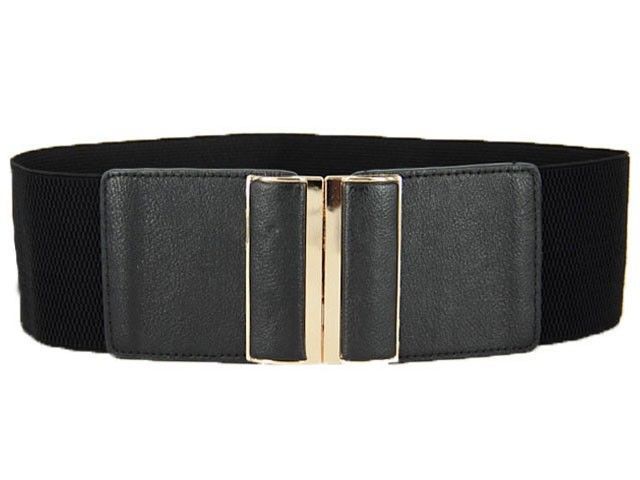 Many women's belts come in one size that is supposed to fit all people. Thanks to its stretchiness, the elastic belt can become longer, but it has its limits as well. Many manufacturers offer some size variety for the belts, labelling them simply with XS, S, M, L, and XL, for example. You can also find the length of the belt on its label.
Black Elastic Belt Styles and Buckles
A black belt can be really simple with just a buckle to hold it together at the front. However, some elastic belts feature elaborate embellishments that are striking and add a great deal to your style. The belt design mainly focuses around the buckle area because this is where you can find most of the decorations on a black belt. The buckle could have various shapes: wave, chain accent, letter U, letter C, heart, bow, and knot. When the buckle is in a contrasting colour, it helps to make a statement and catches attention. The buckle could also come with various patterns, such as butterflies. Common materials are different metals, which are rather durable, as well as plastic. Besides buckles, laces can also feature on a belt as fastenings. Most buckles are simple clasps, although elastic belts could also have the classic buckles that require you to pull the belt through a loop and fasten it by using one of the holes on the belt. These belts still have an elastic body, but use a more traditional buckle that you usually find on other kinds of belts. Such belts should be slightly bigger in size because they do not stretch as much as belts with clasps.