Buying a black faux leather jacket is an excellent way to get a stylish look at an affordable price. Many faux leather jackets are good quality and have the appearance of genuine leather, so they are a fashionable option for buyers that do not want to wear animal skins. There are a few factors buyers should consider before they purchase a black faux leather jacket.
Texture of a Faux Leather Jacket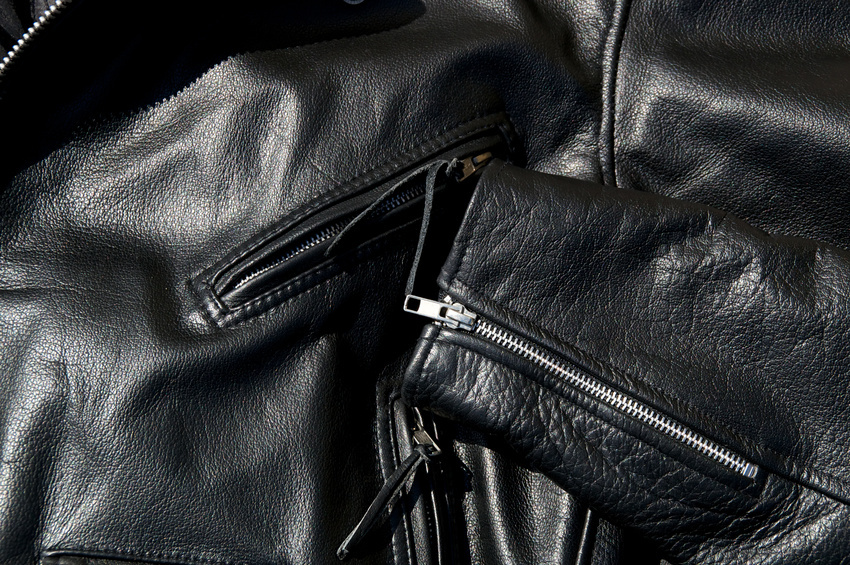 Genuine leather has a grainy texture, so if buyers would like to replicate the look of an authentic black leather jacket, they should find good faux leather with the same texture. Imperfections also make a faux leather jacket appear genuine. If wearers are not concerned with the jacket looking like authentic leather, then they can buy items with a completely smooth surface. There are many black faux leather jackets available that are made from a variety of fabrics that look like exotic animal hides, such as crocodile.
Patent Black Faux Leather Jackets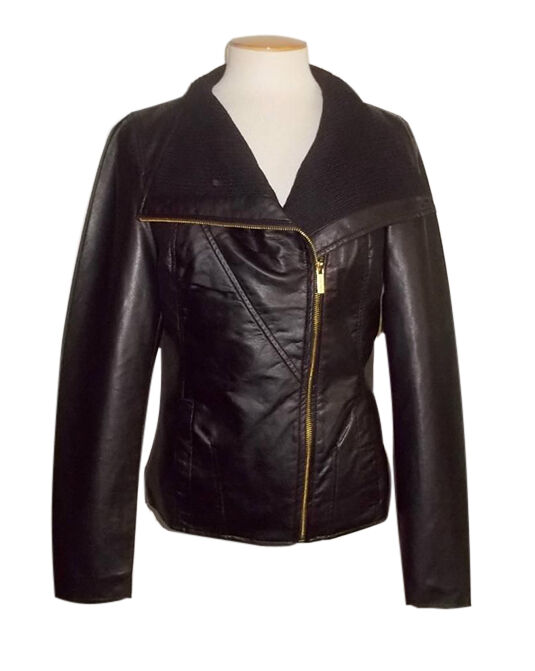 Patent leather jackets have a genuine leather base that is treated to give the garment a glossy shine. Many luxury brands, such as Marni, Versace, and Calvin Klein, use patent leather to make black jackets. The glossy surface creates a wet look that is attractive when worn with jeans. Buyers should avoid matching patent faux leather jackets with other types of leather because the styles and textures could clash.
Details for Black Faux Leather Jackets
Embellishments break up the large surface area on a black faux leather jacket to create areas of interest. Zips, fringes, beads, breast pockets, quilting, or a combination of these embellishments add character to the garment, as well as making it look like a genuine biker jacket.
Black Faux Leather Jackets with Mixed Materials
Some black faux leather jackets also consist of other materials. A wool or cotton-based body with faux leather sleeves, pockets, or hems creates a stylish option, and the contrast of materials offers a unique look.