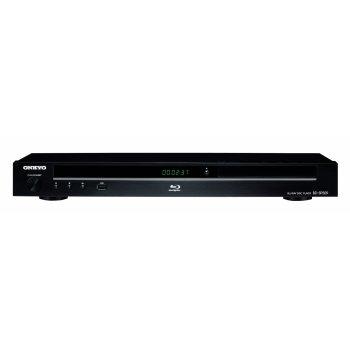 Home theatre entertainment systems have become an important part of home entertainment options. Many people spend more than six hours a week watching television and movies. Further, with the entrance of Blu-ray systems, the movie-watching experience is elevated and entices viewers to watch their thrillers more often. Buying a Blu-ray player on eBay is a rewarding experience; not only does eBay make purchasing simple, it also makes buying Blu-ray players less expensive. When buying Blu-ray players on eBay, consumers should become familiar with various features to look for in a Blu-ray player. Additionally, researching various players is sometimes tricky; consumers should be aware of how to find more information on the players they are considering.
eBay has an enormous selection of Blu-ray players and accessories available, and finding exactly what is desired is oftentimes cumbersome. Consumers should learn some tips and tricks about shopping for Blu-ray players on eBay before making purchases.
Features to Look For in Blu-ray Players
When shopping for Blu-ray players on eBay, it is important to understand some basic features of Blu-ray players. This allows consumers a baseline of features so that they can compare some of the more player-specific features.
| Feature | Entry-Level | 3D Models | Specialty Models |
| --- | --- | --- | --- |
| BD-Live | Some | Most | Most |
| | All | All | All |
| 1080p | All | All | All |
| USB and Memory Card Features | Some | Most | Most |
| Internet Streaming | Most | Most | Most |
| Wi-Fi | Most | Most | Most |
| 3D | None | All | Some |
| Analogue 6-Channel Audio | None | Most | Most |
| SACD/DVD Audio | None | None | Most |
| High-End DAC Audio | None | None | Most |
As the chart above shows, some features are ubiquitous to all types of Blu-ray players. However, some of the more advanced features are not available in the low-cost, entry-level players. Even in the advanced 3D players, not all of the top-of the line features may be available. Therefore, entry-level players trade low prices for a lower feature set, while specialty high-end players use high-quality electronic and software components to deliver the best possible feature sets available.
Connections
All Blu-ray players come with HDMI connections. HDMI stands for High Definition Multimedia Interface, and it is the cornerstone of all modern home multimedia entertainment centres. HDMI cables transmit not only the HD video data, but true surround sound audio data as well. HDMI cables support the maximum HD video signal available, which is 1080p. This allows crystal-clear, high-definition video and superb surround sound audio to be transmitted to consumers' televisions or audio/video surround sound receivers. However, these are not the only connections available.
Some Blu-ray players also have component video connections. These connections are capable of carrying the 1080p digital video as well, and in some cases produce better images. However, component video cables transmit no audio data and therefore require separate audio connections. The companion audio connections are often either optical audio connections or coaxial audio connections. It is important for consumers to take stock of their existing equipment and determine what connections are needed prior to purchasing Blu-ray players on eBay. If any additional connections or cables are required, sellers might include it in the purchases, or consumers can search cable listings from other sellers.
Web Features
Nearly all modern Blu-ray players possess the capability to connect to the Internet. Most connect via Wi-Fi networks, but many also contain Ethernet ports to connect directly. This is a better solution when possible, as connections over wired networks tend to be far more stable than wireless networks. That said, many players offer BD-Live capabilities, where extra content related to a video being watched is downloaded from the Internet. Many Blu-ray players also have streaming media capabilities for watching movies from streaming providers online. Streaming media often includes such big names as Netflix, Crackle, Crunchyroll, and YouTube. These and other streaming online media services bring high-quality entertainment to consumers' television experiences.
3D Features
eBay excels at many things, but one thing it excels very well at is selection. Holding true to this, eBay offers a vast selection of 3D Blu-ray players. 3D Blu-ray players are quickly becoming very popular. These devices play standard 2D Blu-ray movies just as well as any Blu-ray players, but they also add the capability of playing 3D Blu-ray movies. The players send 3D signals to 3D televisions, which play both 2D and 3D content. Users then use special 3D glasses to see the 3D content just as they do in movie theatres. Here again, it is important to determine if televisions are capable of this feature. If not, and consumers wish to have the 3D capability, they may wish to purchase 3D televisions on eBay as well.
USB and Memory Card Ports
Many Blu-ray players have USB or memory card ports. These ports are quickly becoming a standard feature because they support a multitude of functions. On some Blu-ray players, the extra memory supports the BD-Live feature mentioned previously. Additionally, these ports often allow the players to play digital video files copied onto USB drives or memory cards from personal computers. Furthermore, many Blu-ray players offer slideshow software for viewing photographs stored on the USB drives or memory cards. This extends the usefulness of the Blu-ray players to cover more areas of digital multimedia entertainment. Consumers should look for these features in the product description pages on eBay. If there is any uncertainty in the post, buyers are encouraged to ask the seller questions directly before making purchases.
Disk Capacity
All Blu-ray players hold at least a single Blu-ray disk. However, some more expensive models contain a carousel tray which allows players to hold up to six disks at one time. Additionally, there are models known as jukeboxes which hold up to 100 or more Blu-ray discs at a time. The convenience of these models is costly, but often well worth the price. Whatever disk capacity consumers need, many eBay sellers offer something to suit. These multi-disk Blu-ray players are great for video watching parties.
Researching Blu-ray Players
Once consumers narrow down their choices of Blu-ray players to a few models and brands, the next step is to research these choices further. Many sellers on eBay provide excellent product descriptions. While this is very helpful, there is often more to know. Consumer opinions and reviews are a very important factor to consider when purchasing items like Blu-ray players. Although eBay does not provide a product review feature, it does provide a discussion board where eBay users discuss topics like Blu-ray players or Blu-ray player maintenance and troubleshooting.
Researching products on other websites is critical as well. Many discussion forums on eBay and third-party sites are dedicated to home entertainment systems, and rich discussion threads are found on just about any Blu-ray player available. Consumers who are having trouble finding a discussion thread about a specific player are encouraged to start one in the eBay discussion boards or on other off-site forums. Details to look for or ask about include product reliability, ease of use, general consumer appreciation for features, and if there is a user's manual available online.
How to Buy a Blu-ray Player on eBay
When shopping for a Blu-ray player on eBay, two methods are available. You can search via keywords or a product name. Searching for a Sony Blu-ray player yields less results than simply searching generically for a Blu-ray player, but that does not mean the options are minimal. After pressing "Enter", you will see a page with dozens, if not hundreds, of results. To further filter through the available products, you can change the price parameters, geography of the seller, and the condition of the item.
The second way to search for a Blu-ray player on eBay is through one of the category portals available. You can think of each category as a store which is dedicated to one industry, whether it is electronics or personal items.
Seller Feedback
When reviewing product pages you sometimes see a ribbon denoting that the seller has received positive seller feedback consistently. After every transaction eBay encourages buyers to leave feedback for the seller regardless if it is positive or negative. This feedback helps future buyers determine if they want to do business with the same seller you did business with.
Conclusion
Movie watching is a guilty or not-so-guilty pleasure worldwide. Few things beat the in-home visual experience of a home entertainment centre based around a Blu-ray player. With elevated audio and visual distinction, the movie becomes more alive. Adding a high-definition television as well as a surround sound system makes movie watching even more of a thrilling and immersive experience, which many theatres provide. Using eBay, consumers can shop for anything they need for their home entertainment experience, and they can find a fantastic selection and value when purchasing a Blu-ray player. eBay makes this process easy with its keyword search tool, or consumers can use eBay's powerful category-based system to narrow down shopping results to exactly what they need.
When shopping for Blu-ray players on eBay, consumers should become familiar with the more popular features these players may possess, as well as learn some of the less common features to determine if these are necessary to their entertainment experiences. Once consumers narrow down the possibilities to a few players, they should research these players using eBay's discussion boards or user forums found on other sites for opinions and reviews. Following this process leads to years of happy movie watching experiences.