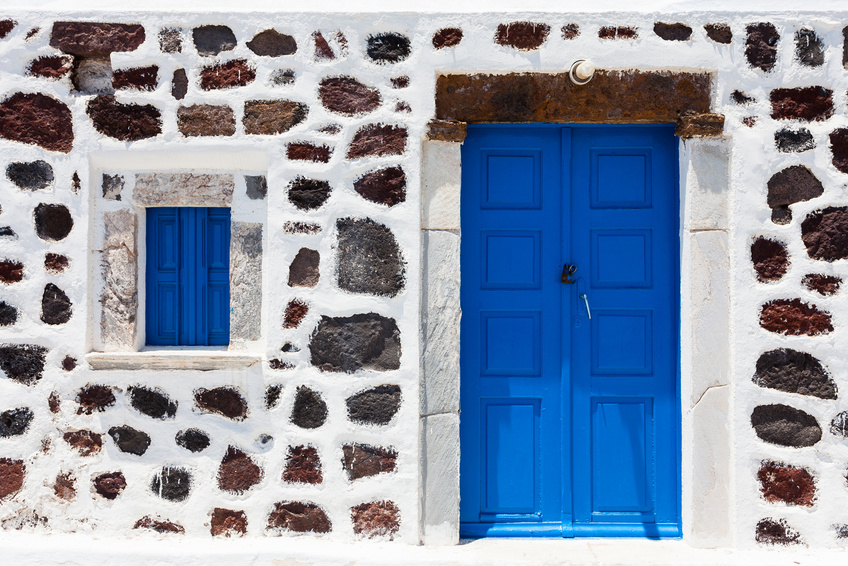 When it comes to adding colour to your home, getting a blue door might not be the first thing you think of, but replacing a bland, dull door with one of a more vibrant colour is actually a great way to completely change the look of a home. Homeowners have the option of getting a blue front door to show off to all of their neighbours or upgrade interior doors to brighten up the living space.
Interior and Exterior Blue Doors
Exterior and interior blue doors feature a different construction. Exterior doors are made out of heavy-duty materials and are usually solid. This is to make the home more secure as well as insulate it. Interior doors are typically lightweight and hollow unless they are wood. Upgrading the front door dramatically affects the look of the home, and it is the first thing that people see when they visit. An interior door, such as a blue kitchen door, can complement the room's decor and wall colour if paired correctly.
Composite Blue Doors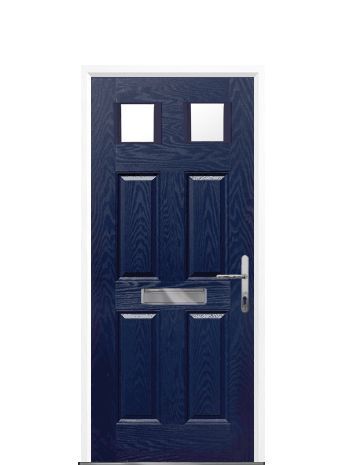 Typically made out of fibreglass or UPVC, composite blue doors are usually only exterior doors. Fibreglass doors are easy to install, durable, resistant to scratches and dents, energy efficient, and need minimal amounts of care. Fibreglass can also be moulded to look like real wood, and the material is easy to paint so you could switch to a different colour as desired. UPVC blue front doors are water and fire resistant, can be sanded down, and need virtually no maintenance unless painted. Look for a dyed door because the colour goes throughout the entire material, and you only have to buff out a scratch to get rid of it.
Steel Blue Doors
Steel blue doors are also energy efficient because they have foam insulation in-between the steel shell. The tough construction makes them a secure choice for homes and steel does not warp, swell, or shrink over time. Painting steel doors is easy, but they do need to be re-painted once in a while. Be sure to use paint that can withstand extreme temperatures since steel doors can get very hot and cold.
Wood Blue Doors

Wood doors are the most traditional and tend to be the most attractive option. They come in all styles; whether they are interior or exterior wooden doors. However, wood does require routine maintenance, such as painting or staining. It also scratches and dents easily, but can be repaired. The benefit of wood is that you can either paint or stain it blue. Stain shows off the natural wood grain while still giving you a unique colour.