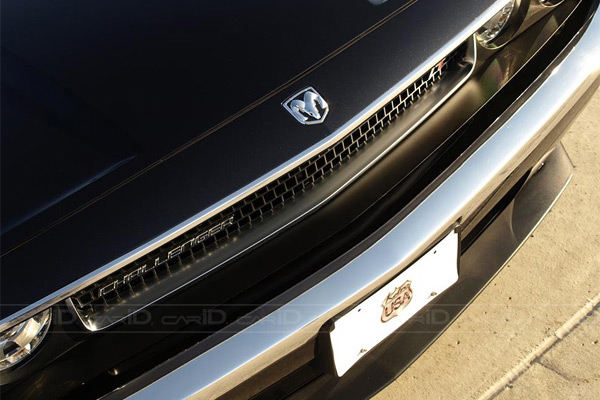 One of the most common complaints about car ownership is worry about repairs and costs. Sometimes, different car parts can become damaged either from an accident or from normal wear and tear. These parts may need to be replaced in order for the car to function normally or even at all. Other times, a car needs replacement parts for purely aesthetic purposes. Replacing a car's bumper, however, serves both of these purposes as well as acting as an important level of safety in case of a collision. When purchasing a new or used bumper for your vehicle, be sure to check either at local repair shops or eBay, both of which are sure to have many options. There are many reasons that a bumper may need to be replaced during the lifespan of a car. No matter what the ultimate reason, following a few common sense steps should help in selecting the right bumper for your particular vehicle, such as understanding the terminology, knowing the vehicle make and model, choosing a bumper, and knowing how to install it.
Be Familiar With Terminology
Before buying a bumper for any vehicle, it is a good idea to become familiar with the terminology surrounding this particular car part. In particular, it is important to be able to distinguish between a bumper and a fender or wing, two terms which are often used as synonyms. The bumper of a car is so-called because it is either the farther forward or farthest rear part of the car. This means that if any collision occurs in the front or back part of the vehicle, the bumper is able to cushion that impact. Therefore, car bumpers are important not only to the styling of a car, but also as a safety feature. In fact, in many places around the world, bumpers are actually a legally required car part. A fender, or a wing, on the other hand, is a panel that fits over the wheel in the front of the car, and therefore, serves a different purpose entirely.
Determine Vehicle Make and Model
Considering the fact that a bumper is both extremely visible and contributes to the safety of a vehicle, having one that is properly fitted is important. The best way to ensure that a replacement bumper can fit securely to a vehicle is to choose one that is made expressly for that make and model of car. Keep in mind that even the same make from different years may need a completely different bumper in order to function properly.
Choose Type of Bumper
The term "bumper", itself, is fairly vague and can refer to a few different types of car parts. When shopping for a bumper for your vehicle, be sure that you know which specific type of bumper is needed. In the case of replacing a bumper for purely aesthetic reasons, there may, in fact, be a set of bumpers that are necessary, or even an entire body kit.
Front or Rear Bumper
The first determination when buying a new bumper is whether it is necessary for the front of the car or for the back. The shape and size of a car's front bumper is much different than that of the back bumper and, therefore, the two pieces are not at all interchangeable. If there is damage to both bumpers, or if the car is simply being restyled, it is possible to buy both bumpers at once. When replacing just one bumper, it is recommended that one be found that matches the bumper that is not damaged in order to express continuity across the look of the car.
New or Used Bumper
It is also important to choose whether a new bumper or a used bumper is the best choice for a particular scenario. Both types of bumpers certainly have their benefits and drawbacks. For instance, a new bumper is likely to have a much nicer and newer appearance; however, on an older car, it may make the bumper stand out in a way that is not pleasing. On the other hand, a used bumper is likely to come at a much lower cost, but most often does not have the same shiny, new look to it. Which type of bumper is best in any given scenario is ultimately up to the driver of the car and his or her budget for a replacement bumper.
Specialty Bumper Features
Some vehicles need much more than a standard bumper due to their unique design. Some cars, for instance, require a special bumper that has a removable cover that can hide a tow hitch while not in use. While this may not be a requirement, it can certainly add a touch of class to an otherwise rugged vehicle. Other bumpers feature light covers that can be fitted over, for instance, fog lights so as to give the car a sleeker appearance. A bumper with these special features may cost a bit more, but the added style can be well worth it for some car owners.
Compare Bumper Materials
When replacing a damaged bumper with a new one, it may not be necessary to make the bumper material a concern. However, when upgrading or changing out a car bumper, it can be useful to know which types of materials are commonly used to make car bumpers. The following table describes the materials that are normally seen in different car bumpers.
| Material | Benefits | Seen In |
| --- | --- | --- |
| | Very lightweight and inexpensive | Most modern cars |
| Carbon fibre | Very lightweight but much more costly | Specialty cars, replacement bumpers |
| | Very strong but very heavy | Classic cars |
Virtually every bumper available is made of one of these types of materials, which have both different price points and different looks. Steel, in particular, has a very unique look but is extremely difficult to find when buying a bumper for your vehicle.
Complete Body Kits
For a driver who is seeking to add an aerodynamic element to his or her car while also changing the aesthetics, buying a full body kit may be the right solution. These kits, which are made to fit the specifications of many different types of cars, including both a front and rear bumper as well as side skirts that run along either side of the car and reduce wind resistance. Adding a complete body kit to any car can breathe new life into it and also make it much more compelling to see on the road. While this may be an additional investment for someone who only wants to replace a bumper, for others it can be an exciting opportunity to shake things up.
Consider Professional Installation
As with any car part, there are certainly people who are well qualified to replace a bumper on their own. However, there are also those drivers who need a new bumper but do not have the mechanical skill necessary to replace their own bumper safely and securely. If this is the case for replacing your vehicle's bumper, be sure to consider professional installation. Even if a bumper is purchased elsewhere, it is still possible to find a local mechanic who can take that part and securely affix it to your vehicle.
How to Buy a Bumper for Your Vehicle on eBay
Once you have determined that your vehicle is in need of a new bumper, it is a good time to start searching on eBay for the perfect solution. In order to find the bumper that you need, enter some relevant terms into the search box, which you can find on any page of the site. When you enter "car bumper", many results that are not relevant to your particular vehicle are returned. However, you can use the eBay filters to narrow those results by make, manufacturer, price, and other important considerations.
When you find the bumper that you want, be sure to communicate clearly with the seller before completing the transaction. The eBay interface is available to send him or her any questions you may have about shipping charges, the bumper's condition, or anything else. When you feel confident that you know what you are purchasing and that it is what you want, completing the purchase is easy and safe.
Conclusion
While purchasing a new bumper may not seem quite as exciting as purchasing an entirely new car, the fact is that it can truly change a car. Not only is the bumper a prominent part of the car, it is also possible to get it in different styles and colours to really complement the rest of the vehicle's body. When buying a bumper for your car, be sure that you know which type of vehicle needs the bumper as well as the type of bumper that is needed. With that small amount of information, it is possible to search, sort, and ultimately find the perfect bumper for basically any vehicle. Always keep a budget in mind when shopping for any car parts and consider used bumpers if there is a danger of going over your budget. No matter which type of vehicle you own, buying a bumper can be a great way to spruce it up and keep both the vehicle and its passengers safe.