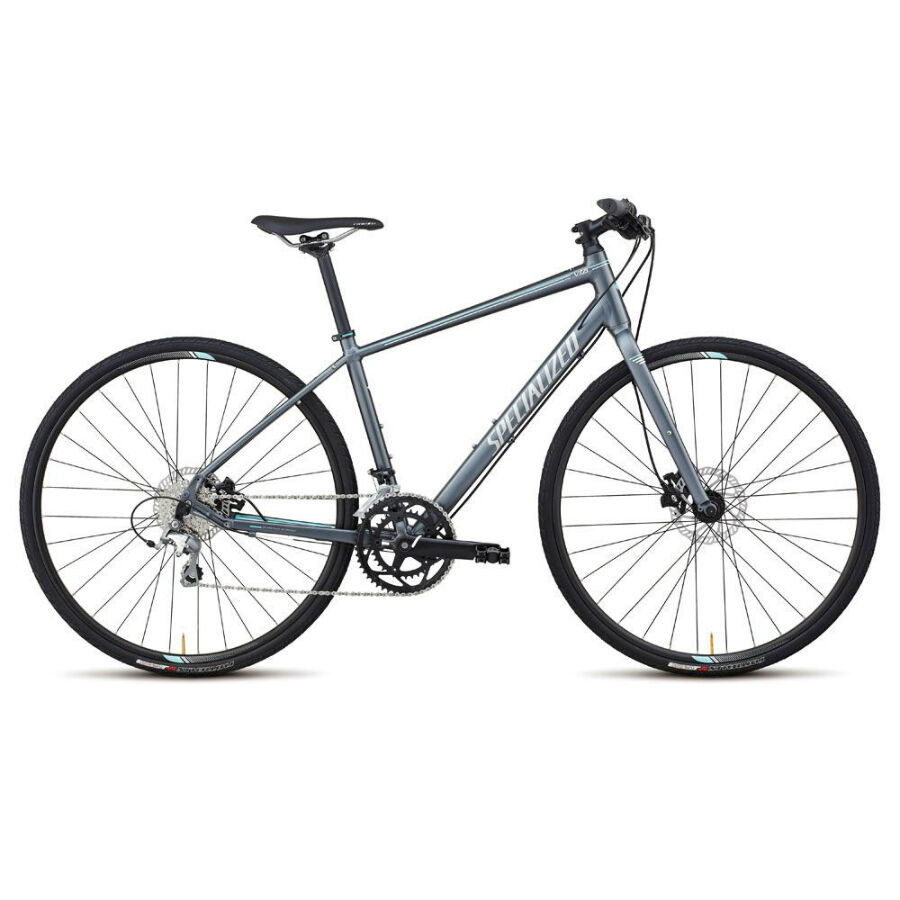 Cycling is one of the most popular pastimes of all, and provides exercise and enjoyment in equal measures. Many people ride a bike to work or to do the shopping, and others take part in time trials and races for a sporting thrill. The bicycle has evolved greatly over the years and is now a much more sophisticated machine than it once was, although the basic premise remains the same. One area in which improvements have been made is in the construction of the frame; whereas bicycle frames were once made from steel, these days a variety of materials are utilised, with carbon and aluminium among the most prevalent. Carbon is a specialist material that provides an excellent strength to weight ratio, and it is very much the material of choice for top level road racing bikes. It is used widely in the aerospace industry and in motor racing, and is favoured for its excellent properties. A quick search on eBay will give a good insight into how many different models there are and how much they are likely to cost, but it is important to remember that carbon frames are a very specialised choice. They may not be ideal for some uses, and it essential to take care when choosing carbon.
Why Buy a Carbon Frame?
In the world of serious cycling only the best will do, and many people choose to custom-build their road bike rather than buying an off-the-shelf fully built bike. This way it is easier to create the bike that the rider wants. It can also be a way of saving money, as there are many components available, at great prices, on eBay. The first consideration is the frame, and the material concerned. An eBay buyer should bear in mind that track bikes all tend to be carbon framed these days, and that professional road racing bikes are also generally made from carbon, and it gives a good idea of why the material is so highly regarded. Consider the different attributes of the materials:
Steel Frame: now only seen on entry level and youngsters bikes, the steel frame was once the mainstay of the cycling world. It offers excellent stiffness, but is heavy and out-dated.
Aluminium Frame: very popular and can offer excellent stiffness to weight ratio, it is possible to find an aluminium frame that is very light and suitable for professional use.
Carbon Frame: the top of the range frames are carbon, and they are extremely light and very usable. The only downside is that they are difficult to repair and do not take kindly to hard knocks. They are also expensive.
It is possible to find bike frames made from other materials – notably titanium – but these are less common and offer little in the way of an advantage over carbon or aluminium. It is perhaps possible that in the future carbon frames will become the most popular choice as manufacturing techniques become easier and prices fall.
Carbon frames are available not just for road bikes, but also for mountain bikes, hybrid bikes, BMX bikes and town bikes, but it is worth bearing in mind they are mainly developed for racing purposes. The light weight and superb stiffness is perfect for the trials and tribulations of road racing and time trials, and it is possible to build a very impressive bike with affordable components from eBay.
What to Look For When Buying Second Hand
If looking for a second hand carbon frame, and it is a great way of saving a considerable amount of money, eBay always features many at very decent prices. As always with second hand goods there are things to look out for, and with an expensive item such as a carbon bike frame it is important to cover all the bases. There are a few things to take into consideration when examining a carbon bike frame:
First, be sure to give the entire frame a thorough examination. One of the biggest problems with carbon frames is that damage can be difficult to see. With metal it is easier, but with carbon there is more to consider. Look closely at the high stress areas, in particular the seat post and handlebar post areas, as these can crack and lead to spreading damage. Damage of this sort to a carbon frame is very difficult and expensive to repair.
Use a torch to search for cracks; the light can highlight small cracks that may be difficult to see otherwise. Always examine a frame in a good light.
If possible pick the frame up and quickly place it down; listen for rattles that indicate prior damage.
Check the bonding zones – the parts where the frame is welded together – for damage and other blemishes that can indicate prior repairs.
All in all, it is best to look at a carbon frame before buying, and at eBay there is an option to check the distance away that the frame is from the buyers address. Look for those that are local, or that are within easy reaching distance. As it may entail spending several hundred pounds on a suitable frame it is always best to be sure.
Getting the Size Right
One of the most important aspects when buying a carbon frame, or any bike frame or bike, is getting the right size. On eBay there are many different frame sizes, and they are suitable for different sized people. Furthermore, men's and women's frames feature slightly different geometry, so care is needed to make sure the frame that is selected is the right one. There are different aspects to sizing a bike frame, but most of all it is the height that determines the overall bike frame size. Remember that both the seat post and handlebar setting are adjustable to height. The following table is for men and concentrates on buying a carbon road bike frame:
| Height | Frame Size | Size |
| --- | --- | --- |
| 4'10" to 5' | 47-48cm | XXS |
| 5'0" to 5'3" | 49-50cm | XS |
| 5'3" to 5'6" | 51-53cm | S |
| 5'6" to 5'9" | 54-55cm | M |
| 5'9" to 6'0" | 56-58cm | L |
| 6'0" to 6'3" | 59-61cm | XL |
| 6'3" to 6'6" | 61-63cm | XXL |
Now the same table but for ladies road bikes:
| Height | Frame Size | Size |
| --- | --- | --- |
| 4'10" to 5'1" | 47-49cm | XS |
| 5'1" to 5'5" | 50-52cm | S |
| 5'5" to 5'9" | 53-54cm | M |
| 5'9" to 6'0" | 55-57cm | L |
| 6'0" to 6'3" | 58-61cm | XL |
| 6'3" to 6'6" | 61-63cm | XXL |
The choice of sizes is perhaps the most important of all as there are mistakes to be made in buying the wrong sized frame. Get it right, and a great deal of money can be saved in building the perfect carbon framed bike.
How to Buy A Carbon Frame On eBay
There are always a lot of carbon frames for sale on eBay and it is easy to find one that is right for the purpose. With an extensive choice of bicycle and clothing, bikes, frames and more, and vendors offering free delivery and affordable prices, it is not difficult to shop for carbon frames and parts on eBay. Using eBay is straightforward, and once you have decided upon the type of carbon frame you want to buy simply go to www.ebay.co.uk and go to the Cycling section under the Sporting Goods header. Next, click on the Bikes category, and then on the Bike Parts option that comes next. Next you will need to select the Frames option, and finally select Carbon Frames from the list on the left. You will be find a choice of carbon frames of all kinds, and you can narrow your search down by entering a brand or name into the search box, or by selecting sizes and other details on the drop down menu to the left. If you need further advice on buying carbon frames on eBay you can visit the Search Tips page, and you can also look in the eBay Stores section for more choice on carbon bike frames at eBay.
Conclusion
Building the perfect road bike, whether it is for casual use or serious racing, is not the work of a moment, and for many the ultimate model will be one that features a carbon frame and forks for that superb weight and stiffness. With such a choice of second hand and new frames on eBay it is easier than ever to get hold of the right components at the right price, and to build a bike that offers excellent specifications while saving money. Riding a bike that is built to personal specifications is a joy that cannot be repeated, and an experience second to none. For the best in performance, handling and ability it has to be a carbon frame. The rest follows naturally. By searching carefully in eBay it is easy to uncover a bargain, such as an Italian custom made carbon frame, for instance, at a fraction of its original price. In order to make sure that the bike you build is the very best you can afford.