A casual dress is the perfect choice if you are looking to add a new stylish, yet comfortable piece to your wardrobe. To make casual dress to look flattering, it must fit your body shape and it needs to be the right size. Learning about what kind of women's casual dresses would be flattering for your body can help you find that dress you cannot get enough of.
Determine Your Body Type Before Shopping for a Casual Dress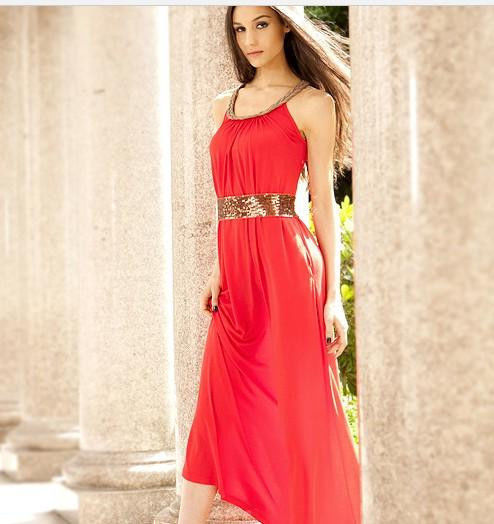 Not all women's bodies are the same, so determining your body shape is the first thing to do before searching for that perfect short or long casual dress. Your body shape can alter the way a certain style of dress looks on you. Women with a pear body type have the hips larger than the bust, whereas in the case of those with a straight body type, the hips and bust are approximately the same size. The waist is well defined for women with an hourglass body type. Women with a spoon body type tend to gain weight in the area of the stomach. A large bust and narrow hips are the characteristics of the inverted triangle body type. If you have the waist larger than the bust and hips, then you have a diamond body type. An oval body shape is similar to the diamond, except the bust is ample. Finally, a woman with a top hourglass body type would have the bust larger than the hips.
Choose the Right Type of Casual Dress for Your Figure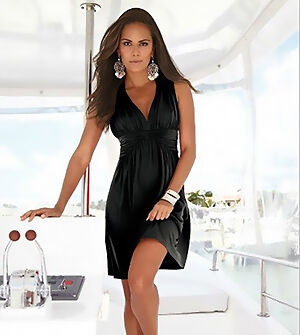 For a straight body shape, opt for a dress that enhances the waist. A tube dress paired with a wide belt is an ideal choice. Enhancing the upper body is essential for a pear body shape, so opt for a dress with embellishments around the bust and shoulders and an A-line skirt. An empire waist dress is a flattering solution for a spoon body shape, whereas a wrap-style dress would work perfectly on an hourglass figure. Opt for a narrow V-neck dress if you have a top hourglass figure, or for a wrap-style medium length casual dress if you have an inverted triangle body shape. Finally, women with an oval or diamond body shape should go for dresses that create a more defined waist.
Buy a Casual Dress in the Correct Size
For a dress to be flattering, it needs to be in the correct size. Wearing a dress that is too loose or too tight is always unflattering. To determine which size you need to buy, consult the sizing charts provided by the manufacturer. Remember to take accurate measurements of your bust, waist, and hips and compare them to the charts.