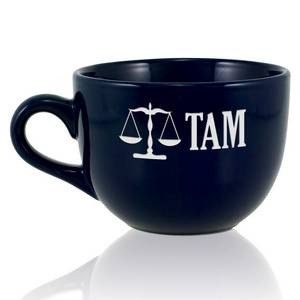 Collecting mugs is not only a popular hobby; it is also a great way to decorate a house or work place. Mugs are a piece of artwork on their own or in a collection. The perfect mug can accentuate the home when placed on display in a prominent location or shelf.
Not only this, but mugs are a popular collection item for museums and public houses. Therefore if the hobbyist wishes to extend their pleasure by viewing mugs in other forums, there is plenty of opportunity to pursue this.
There are a variety of different ways to purchase mugs as collectable items. One of the easiest is via auction sites like eBay. This guide will offer advice on what to look for when purchasing a mug and the steps to follow to when buying off eBay.
Why Collect Mugs
A mug can depict a specific time in history. Because of the function of a mug and the materials used it is possible to trace mugs back to the early 14th Century. Mugs will often depict a certain period in history or a ruling monarch.
There are many different types of mugs to collect. These can vary depending on the specific purpose of the mug and can include:
Coffee mugs
Travel mugs
Soup mugs
Tea cups
Vintage mugs
Antique mugs
China mugs
Steins
Collecting Mugs As An Investment
Some hobbyist pursues the collection of mugs as not only a hobby but also an investment. If this is of interest, it is advisable to spend time researching the type of mug being looked at including the history of the mug, how popular the mug is to collectors and the depreciation value of the mug. This careful planning will ensure the buyer is investing the money wisely and not wasting it.
Materials
Depending on the type of mug being collected will depend on the material the mug is made out of. The most common materials are Ceramic Pottery, China bone, Plastic and Stoneware glass, Stainless Steel, ceramic, porcelain and Glass.
Vintage Mugs
Vintage collectable mugs are categorised by the year they were made. In most cases this refers to a mug made before 1970.
Antique Mugs
The exact time definition of antique mugs is debatable. Generally speaking any mug made before 1940 is considered antique. What is clear with antique mugs is the different eras that they are from which can be broken down into style and period including:
Arts and Crafts movement was from around between the1860s and 1910s. It was an international arts movement led predominately by William Morris (artist) with further influence from John Rustin and Augustus Pugin.
Modernist, approximately from the 19th and 20th centuries and described as a period where society projected a modern thought, character and practice onto pre-existing ideas. The Modernist era was rebelling against the world's current atrocities most notably world war one.
Art deco is a movement that began in France in the 1920s and moved to the rest of the world in the 30s and 40s. It is an interesting mix of modern artistic influences with machine age imagery.
Art Nouver, French for New Art was a philosophy and art movement in the 1890 to the 1910s.
It is important to know that there are many replica antique and vintage mugs available for purchase. If it is a unique antique or vintage mug that is being sought, undertake adequate research to ensure the product is authentic.
Theme Mugs
Theme mugs are popular collection items. Theme mugs are often referred to as novelty mugs and can come from a specific time in history or be a modern replica. These mugs will sometimes be attached to a specific brand or era from popular cultures i.e. a T.V programme or a famous coffee shop.
What To Look For When Purchasing A Collectable Mug
There are a few things to consider when purchasing a mug for a collection. Keeping the following issues in mind at all times can do this:
Style. Is the mug the correct style being looked for?
Is it authentic? Does it come from the era the seller says it does.
Manufacturer. Who manufactured the mug? This will help identify the authenticity of the mug as well as help the buyer identify the quality of the product.
What material is the mug made out of? Pay attention to the material the mug is made of. This will reflect the age, purpose and value of the mug. This is particularly true for beer Stein mugs. This will link into the above questions and help give an over all idea of the quality of the mug.
Condition Of The Mug
The main thing to assess and consider is the condition of the mug. It is vital to scrutinise the condition. Things to look for are:
Chips on the mug
Cracks
Missing or faded paint
Any other miscellaneous markings or damage.
Value Of The Mug
A great way to ascertain the value of the mug is to use collectable reference books and other literature. As the collection of mugs is such a broad hobby with what can seem like an endless list of possible mug categories to choose from, there are many different books to help identify collectable mugs and their value.
How To Identify Fake Mugs
To ensure the product being purchased is not a fake, there are few things to look out for.
The most important and easiest thing to help identify the authenticity of the mug are the markings of the brand. Know the mark or print of the specific manufacturer or design label. If this marking is not on the mug, then this is a good indication that the mug is not authentic. Also pay close attention of the marking. It is possible that it may be fake.
Themes
A great way to search for collectable mugs is by thematic category.
Some of the popular categories are Novelty, Cars/vehicles
Blank/personalized, Music and Sport. Most novelty mugs will be new manufacturers and not be vintage or antique. It is possible to get bespoke new mugs created in the above styles or themes.
How to Purchase a Collectable Mug on eBay
eBay is not only a reputable site offering a vast array of products for purchase, it is also a safe shopping option. eBay pride itself on its ability to offer great customer service whilst upholding a secure platform.
The site offers a number of different searching options. There are three main ways to search for a product on eBay:
Search bar. This function is located at the top of every page and easy to find. To use this search bar simply enter a broad search term or specific item then press enter. eBay will compute the term and pull up all of the available items for perusal.
Advance search. This is located next to the search bar on each page. Once clicked, this option simply follows the prompts.
Categories. Every single item available on eBay will be categorised into an umbrella category and then subcategories. eBay's collection of mugs is diverse offering a myriad of choice. It is possible to search the mugs via pre-arranged Categories outlined by eBay. This hobby category is broken down into a series of sub categories; Single Mugs, Beverage Containers, Sets, Tea Coffee and Caddies as well as materials and themes.
It is also possible to hone in searches via check boxes on the left hand panel. Depending on the item being searched for will depend on the additional search boxes available.
Once a product is chosen make sure to use the description and photo provided by the seller. This will help with all the necessary research required when purchasing a collectable mug. Use the photo to cross-reference the description as well as look out for all the authenticity points outlined above. If there are additional questions, Ask The Seller to obtain the answers.
When it comes to the time of purchase, the easiest way to do this is via PayPal. PayPal offer a safe and easy to use process to transfer the money for goods. Being a third party it adds to the security of the payment.
If in doubt about any of the above, it is possible to obtain further information via the Buying Tips page. This page will offer further information on the above as well as much more to assist all eBay users.
Conclusion
Lots of different people collect mugs including lovers of coffee and tea. What better way to drink a morning coffee than out of a specifically chosen and purchased mug.
eBay offers literally hundreds and thousands of different collectable mugs making it an excellent place to shop for these items. Alongside the amount of choice, there is also the knowledge that eBay is a safe, secure and trusted brand offering excellent customer service. For hobbyists wishing to browse for collectable mugs in the luxury of their own home, they need ant look any further than eBay.