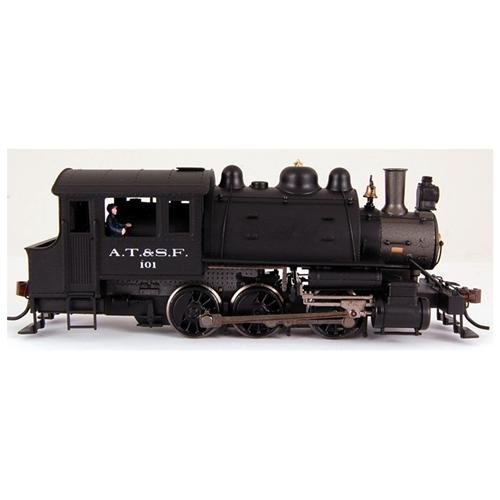 N Gauge Locomotives and railway layouts are highly collectible and highly customisable scale models of railways. As collectors and enthusiasts will know, N Gauge railway models are 1:148 scale models that have a 9 mm(0.354 in)track gauge. When purchasing scale locomotives or building a layout, the gauge is one of the many considerations that collectors must account for – N Gauge takes up less space (or can have more detailed tracks in the same space) than the popular but larger OO or HO models. One key factor is also how to display locomotives when they are not being used.
As the prominence of online sellers grows, eBay offers a wide range of N Gauge locomotives, as well as opportunities to buy and sell display cases. This guide aims to give information about N Gauge and its associated display cases, and how to buy them on eBay.
Characteristics of a N Gauge Locomotives
N Gauge is often chosen above other, larger track sizes because the individual may not have a large enough space to recreate their desired layout in OO/OH scales. This means that complex layouts or replicas can be re-created in a more compact state. The British N Gauge uses the same track gauge (9mm), as all other N Gauges, but uses a larger scale model of rolling stock, meaning that the track and locomotive are roughly 10% out of scale in respect to each other.
Rolling Stock Scale
Here is the breakdown of other N Gauges from around the world and how they compare with British N Gauge:
| Name | Scale Ratio | Gauge | xx:Foot |
| --- | --- | --- | --- |
| European / American N Gauge | 1:160 | 9mm | 1.9mm |
| European Finescale N Gauge | 1:160 | 9mm | 1.9mm |
| Japanese N Gauge | 1:150 | 9mm | 2.03mm |
| British N Gauge | 1:148 | 9mm | 2 1/16mm |






Manufacturers of N Gauge
When it comes to manufactures of N Gauge locomotives, there is a wide variety of choices. Some of the most popular and widely available brands include:
Minitrix
Kato
Dapol
Graham Farish
Hornby
Bachmann
N Gauge Additional Equipment
Other than the locomotives themselves, there are a number of other features that can be purchased to enhance the N Gauge layout, such as:
Rolling stocks: Adding to a layout doesn't just mean that new locomotives can be introduced. Rolling Stocks are full assemblies that include locomotives, coaches and wagons.
Buildings: To re-create an accurate layout, additional buildings can be added to create a greater sense of authenticity. There is a wide variety available, including railway sheds, depots and houses. They are a feature that can be expanded on as a new track is added.
Non-runners of spares:It is possible to purchase locomotives that are not in full working order, as well as other spare parts and elements. Non-runners and spares are useful if a project includes the restoration of broken engines. It also provides a more cost-effective means of purchasing and repairing a locomotive. It is popular among some enthusiasts to have a project based around restoring a non-runner.
N Gauge Display Cases
Having a secure place to store N Gauge models is important for a number of reasons. Firstly, it keeps them safe and out of the way when they are not in use. As they are scale models, they can be quite fragile and are best stored when they are not part of a layout. Secondly, it keeps them in an environment that saves them from wear and tear – keeping them in pristine condition can be a task sometimes. Finally, and as most enthusiasts will know, having a case is an excellent way of showing off the intricate and fascinating N Gauge models.
Features of Display Cases
Size:There are a wide variety of sizes available in storage casing, from single boxes to vast display cabinets that can house numerous rolling stocks. It all depends on individual choice and layout as to which size is required, but it is another item where there is room for addition and customisation. Ensure that when searching for a case that it will fit in the desired space, taking measurements of the different dimensions.
Gauge: It is not uncommon to find cases that are designed to house a couple of different gauges (for example gauges N and Z). This is useful when multiple layouts are being displayed, or when planning for future layouts. It gives greater customisation, whilst creating a striking display.
Wall-mountable: When displaying locomotives, it is always nice to have them in pride of place in the desired room. To achieve this, many cases come with brackets to mount them on the wall. This is usually a straightforward process, but it is prudent to make sure it is secure before filling it with models.
Display Panel: Quite often, larger display cases will have front panels that are see-through (either glass or plastic). Some of these panels will slide open, whilst others will lift. It is not uncommon for display cases to have a reflective back panel too, giving a greater range of vision of the N Gauge locomotives on display.
Shelving: Larger display cases will have plenty of room for shelving, meaning that numerous rolling stocks can be displayed in one place. Occasionally, it is possible to find cases that have adjustable shelving, which allows for greater freedom when creating dioramas to display. This is one feature to look out for if there are multiple setups that are going to be displayed that are of different heights.
Buying Considerations for an N Gauge Locomotive Display Case
Buying a display case for N Gauge locomotives is a big commitment. An individual has to be confident enough in their collection to put it on display. They must also consider how much money they want to spend, and in what condition they want their case to be in. Here are a few things to consider when purchasing a display case for N Gauge locomotives:
Cost
Having a budget in mind is always helpful, and also allows for a target price to be saved towards. It is worth researching what the going rate is for the type of case that is needed. Sites such as eBay are a good measure for this, and also offer some affordable prices on cases.
Condition
A more cost-effective means of purchasing a case is often to buy one that has already been used. When the time comes to upscale, collectors will often sell off their previously owned display cases. This is a useful way of picking up a case that has been tried and tested and has displayed similar equipment. Some collectors will prefer to purchase a display case from new, in case they want to modify it, or if they just want one that is in pristine condition.
Size
As has been mentioned, size depends not only on the locomotives that are going to be stored, but also on the space that they will reside in. It is always a good idea to measure the dimensions of the display case against the wall/space that it will reside in.
Buying an N Gauge Locomotive Display Case on eBay
When it finally comes to purchasing the display case, eBay is a great place to find cases and other locomotive products:
Refinement
When searching for N Gauge locomotives and associated products, the Collectibles region of eBay has a Trains/Railway Models section. Once this page has been navigated to, there are lots of refines on the left hand side of the page to select, which will filter down results. It is also possible to do a keyword search for items; this will also display a list of relevant products that can either be bid on or purchased.
Key Features
If there's a display case or other product of interest, clicking on it will open and show all the relevant details that the seller has provided. A description of the product, along with dimensions, key features and images can be found here. Reading through this information will help discover whether the item is of use.
Sellers
The product page will also show the name of the seller. Clicking on the seller will reveal the seller's details, including rating and comments from previous customers. At this stage it is also possible to contact the seller to ask questions about specific products.
Buying Options
Some sellers will be selling their products as an auction. If the product is of interest, bids can be placed during the assigned time limit, with the highest bid winning. You can monitor the progress of a particular item, as well as placing a maximum bid on it (it is possible to re-bid if another customer places a higher bid). Some sellers will offer the option to 'Buy It Now' and purchase the product outright. This allows customers to purchase the item straight away.
Conclusion
When it comes to N Gauge Locomotives it is always a good idea to buy a sturdy display case to house them in. Such products are available on sites such as eBay, which offer a safe, secure and intuitive buying process. There is a range of sizes and specifications available, meaning that other gauges can be displayed in the same cases. Size is a driving factor, so it is important to ensure that the case fits, where it can take pride of place in any enthusiast's collection.