You don't have to be Superman to find a
fancy dress costume that nobody else
has; you just need a bit of imagination.
Stand out from the hundreds of cavemen
and cowgirls
with unique a fancy dress costume to make everyone jealous.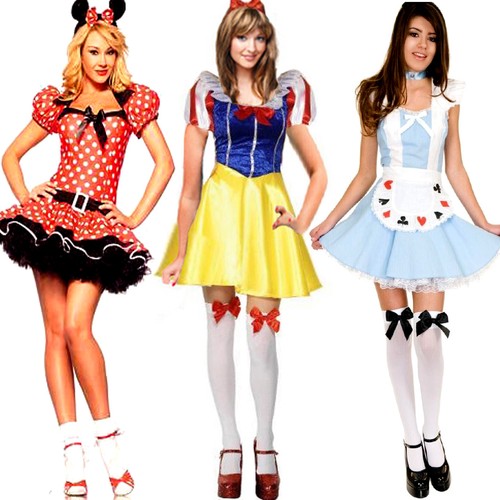 If you've ever bought a fancy dress costume before, you'll know the feeling of browsing the
rails or scouring the web for hours on end, arguing with yourself as to which is best.
The easiest way is to break your decision down into three smaller questions.
Does your party have a theme?
Halloween aside, most fancy dress is bought
for fancy dress parties, and most fancy dress
parties have a theme. This should immediately
make your decision much easier. Popular
themes include
pirates, superheroes and other

fictional characters
but why not think outside the box and go as something no one else would have though of? Maybe an
Oompa Loompa
or even a
Rubix Cube
!
Are you going alone or with others?
If you're going to your party with a group of
friends, you might want to consider
coordinating your outfits. Try going as a group you have seen on TV like the Teletubbies or characters from a computer game such as the Mario brothers.
What's the weather going to be like?
You don't need to be a weather forecaster to know that rain is always possible in Britain. Be sure to check the forecast in advance of your event to see whether your great new Wombles costumes will become waterlogged before you leave Wimbledon.
Disney Characters


Disney is responsible for some of the most memorable and colourful

characters in film. Classic favourites such Snow White, Cinderella and

Aladdin work well as fancy dress costumes, as do more modern Pixar

creations like Buzz Lightyear, Mr Incredible and Sulley.

Pirates



Ahoy there! So you're thinking of going as a pirate arrrrr you? Pirates are

great for fancy dress and have seen a surge in popularity recently

thanks to the success of the brilliant Pirates of the Caribbean films. For

kids, look no further than Jake & the Neverland Pirate for inspiration.

Superheroes

Express your inner superhero with costumes ranging from Superman

and Catwoman to Batman and Robin. Superhero costumes are perfect

for mixed sex groups, with an abundance of cult characters to choose

from. Special powers not included.

1960s/70s/80s

Go back in time to an era of rock and roll, punk or disco with a fancy

dress costume themed to a particular decade. And if music's not your

thing, why not go as your favourite film star or celebrity from that era for a costume

that's personal to you and your youth?
Fortunately, choosing the size of a two-person horse is much easier than buying a new shirt for work. Always check product descriptions for size information before you commit to your favourite costume.
What will you be wearing underneath?
Do you plan to be naked underneath your tight-fitting morph suit or layering up under
your giant teddy bear costume? Factor this into your decision and buy smaller of
larger sizes, as necessary.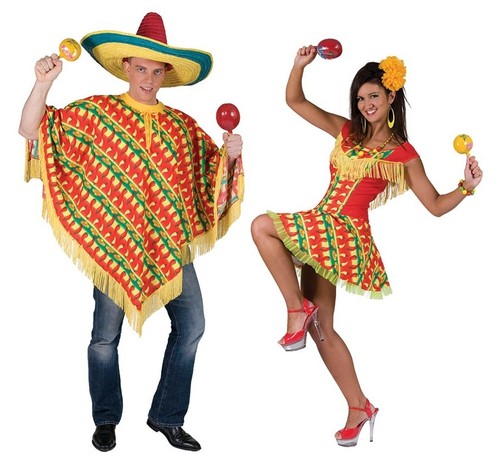 Depending on how often you plan on wearing your fancy dress costume – probably not too
much – you might wish to consider buying a used one at a fraction of the price.
Used fancy dress costumes are generally in good
condition from people wearing them once before
deciding to sell them on. However, as with buying
anything second hand, always ask the following
questions and never be embarrassed.
− How many times do I plan to wear it?
Used costumes are great for one-off
events but probably won't withstand
multiple uses.
− How unique do I want to be?
Stay away
from generic second-hand costumes if
your aim is to stand out. You're just
retelling somebody else's joke.
− How could this Chewbacca costume
have possibly been cleaned inside and out when it doesn't even fit into a washing machine? Answer: It's dirty; buy a new one.