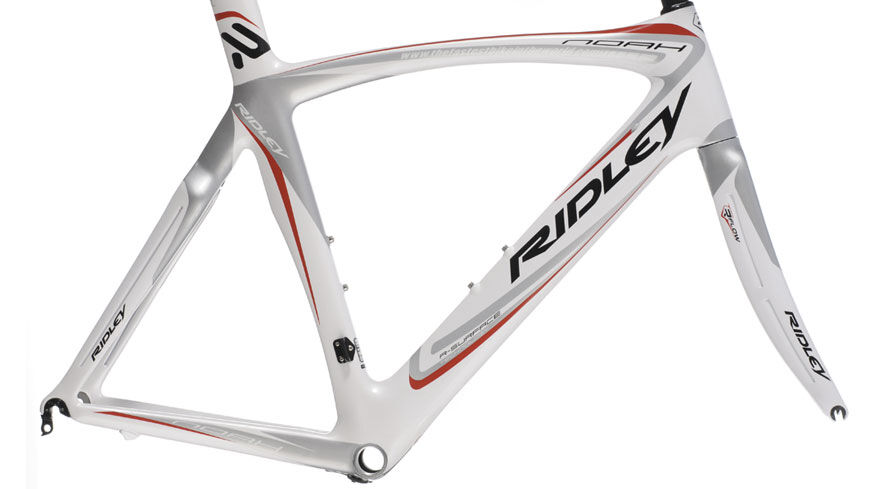 Many bike owners will know that a full suspension bike is seen as the highest quality mountain bike that money can buy. Until recently, although a full suspension bike could provide cyclists with a smooth, controlled ride on even on the rockiest of terrain, they were often seen as cumbersome due to the fact that the added weight that a frame fitted with full suspension added to a bike would make it much heavier and more difficult to manoeuvre than comparative models with different forms of suspension.
However, bike designers have worked hard and now there is a wide range of brands that offer lightweight full suspension bikes that provide cyclists with unrivalled safety and comfort whilst never compromising on bike performance. For this reason, full suspension bicycles are becoming a much more popular choice amongst seasoned mountain bikers.
The only remaining downside that full suspension bikes have is that they are known to be more expensive than models that are fitted with more basic suspension packages. This is not a problem however, if there are cyclists out there who would like a full suspension bike without the price tag, it's possible for them to build their own bike from scratch, saving plenty of money in the process.
This eBay guide will show users how to choose and buy a full suspension bike frame for their mountain bike.
Why Buy a Full Suspension Frame?
Here is a quick explanation of the most common types of suspension for mountain bikes, with a review of how they function in comparison to full suspension.
Hard Tail Suspension
Hard tail suspension has become probably the most common suspension choice for mountain bikes since their emergence in the 1970's.
The name comes from the fact that each bike is fitted with only front suspension, making the back "hard" due to the fact that nothing is fitted to absorb the shock over the back wheel.
Bikes fitted with hard tail suspension are known for their versatility and many riders believe these bikes to be the most "fun" as they offer the cyclist a slight challenge when covering rocky terrain.
As fun as they may be, hard tail suspension bikes cannot be considered as efficient as full suspension bikes when crossing the sort of difficult terrain in question.
Soft Tail Suspension
The complete opposite of hard tail, soft tail suspension offers riders full rear suspension and no shock absorbing mechanism at all on the front wheel.The term 'soft tail' is specifically used to describe a bike that is fitted with a rear shock absorber, which is fitted underneath the seat stay to prevent vibrations from running up the seat column.Soft tail bikes are popular with mountain bikers who are looking for the most lightweight bike that they can find. Whilst it is generally believed that to keep the weight on a mountain bike down is a positive action, the fact of the matter is that the front suspension is the most important part of the suspension on any bike, meaning that if it is omitted from a bike set up and the bike itself is likely to be difficult to control.It should be noted that soft tail bikes are rare in comparison to the other bike types on this list.
Rigid Frame
Rigid frame bikes are somewhat of the odd one out on this list, mainly because they technically have no suspension at all.Whilst suspension of one form or another is commonplace on mountain and even hybrid bikes, many other types of bike, such as road bikes, folding bikes and town bikes will not usually come with any kind of suspension fitted. If a bike has no suspension, it is described as being "rigid frame".Although most see it as advantageous to have suspension fitted on a mountain bike, rigid frame mountain bikes are still available to buy and were actually more common than models with suspension until the 1990's.Riders should be aware that any off-road riding is likely to be uncomfortable on a rigid frame bike and if they intent on partaking in this sort of activity, they should look for a bike with some form of suspension.
Full Suspension
Finally and most importantly for the purposes of this guide is full suspension.
Full suspension bikes, as already stated, will have shock absorbing suspension fitted which will provide the rider with a large degree of support, making riding across rough or downhill terrain a much easier task.
Whilst some feel that this takes away from the challenge of mountain bike riding, it should be noted that the balanced position that full suspension maintains for cyclists is generally considered to be a little safer than some of the other suspension options that are currently available to mountain bikers.
Full suspension is certainly advised if you partake in downhill or off road mountain biking and riders should be aware that any perceived time advantage that lighter bikes with less suspension may achieve is wiped out by the less balanced nature of their bikes.
What is the Best Material For a Bike Frame?
After discussing the merits of full suspension when compared to the other commonly available types of suspension for mountain bikes, riders looking for a new bike frame also have to take into account what kind of material they want their frame to be constructed from. Below is a short summary of standard options that riders will be given when they need to make a decision on frame material.
Titanium
Titanium is considered to be an incredibly attractive metal for making bike frames with; many riders would spend a considerable amount of time trying to search for a titanium frame to fit to their bike.Titanium is both light and hard wearing; these properties make it one of the best materials for making a bike frame out of. These attractive features mean that titanium bike frames are often very expensive.
Chromoly
Chromoly is a metal alloy, which has become extremely commonplace in the manufacturing of bicycle frames. Unlike titanium, it is relatively inexpensive, a factor which has boosted it's popularity.It's use in bike frames is attributed to it's lightweight and durable nature, it has been known to become weakened around soldered areas however, something that consumers should take into account.
Carbon Fibre
Seen as the best material by far for producing racing bike frames, there are also a reasonable number of carbon fibre framed mountain bikes out there. It is often more expensive than titanium.Lightweight and durable, carbon fibre's only weakness is that if its structure becomes compromised, it can shatter. For this reason, it's advised not to buy a carbon fibre frame for a child's bike.
Aluminium
Aluminium has been a very popular material to construct bike frames with in the past, however due to its weightiness, it is now rarely used on new bikes.The metal does however have its merits; some riders prefer it as a heavy frame can balance their bike well, whilst others admire its impressive durability, a very positive feature for a mountain bike frame.The truth of the matter is that all of these materials can be used to produce high quality mountain bike frames that will offer riders a good level of performance from their bike.
How to Buy Full Suspension Bike Frames on eBay
Now that riders are able to establish what kind of suspension they are looking for and what material they would like their new frame to be constructed from, here are some top tips for using eBay to search for the perfect full suspension bike frame:When searching for bike frames using eBay, be sure to use the site's specially designed search filters to find the right item in a quick and easy manner for a stress free online shopping experience.Try entering the search term "Full suspension bike frame" into the search bar to begin with, once the results have displayed, users are able to use the filters on the left hand side of the page to narrow the results down until they are only looking at items that are of interest to them.For example, when searching for bike frames, eBay allows users to browse listings by, price, colour, frame size, frame material, by type of bicycle the frame is designed for and by brand.Keep these tips in mind when buying a full suspension bike frame from eBay to find the perfect item without any hassle. Best yet, this can all be done from the comfort of the user's own home.
Conclusion
When making the decision to buy a full suspension frame for a mountain bike, it's important that cyclists explore all the options available to them in terms of suspension and material so that they can be sure they are making an informed decision and that they're confident that the bike frame they are buying will give them the type of performance that they are looking for.