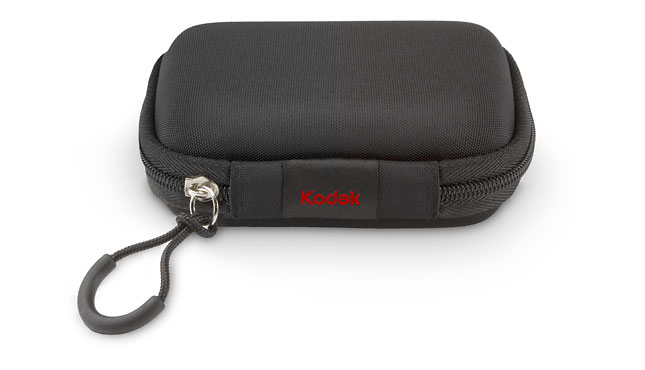 A budget helps with any decision so that choices can be made within a price range. Make a note of how much is available, and search for the desired product within that amount. Function and longevity expectations of the hard case also need to be addressed. If the equipment is to serve a purpose for the items currently in a collection, think also whether that collection might be expanded or if items will be replaced by something different. Most large professional hard cases are lined with foam which is cut to shape for specific items it will store. As such, they will not accept new, differently shaped cameras or accessories without a change of foam packing, or even a larger case, as the number of items increase. The value of the contents, if expensive, will require first-rate protection. Specialist luggage manufacturers and camera retailers offer various items where the difference in quality is reflected in price.
Material Used to Make Hard Cases
Understanding the properties of materials used to make hard case luggage and carriers will explain the difference in expense and the benefits of specific manufactured types. They need to be durable and rugged in order to protect the camera equipment they store. Similarly, they need to be waterproof and as airtight as possible. A hard case for storing cameras and photographic equipment needs to be lockable for security and lightweight for carrying. The materials used in the construction of hard cases makes them blocky, so wheeled carriers are one way of dispensing with the discomfort of carrying a bulky item.
Metal Cases
Most people are familiar with aluminium, a lightweight, serviceable metal, easily shaped and offered with or without a finished cover. Plain aluminium is popular and has a certain cachet with professionals because its appearance declares a no-nonsense, practical application. Steel is sometimes used, but rarely so because of its weight. It is commonly used to reinforce corners and seams in other hard case material combinations to keep them in shape and to strengthen their construction. Titanium, half the weight of steel and double the strength of aluminium, is exceptionally durable and lightweight though it is very expensive when bought as a new purchase. Its attractive white-metallic lustre makes it a sought-after commodity as well as its ability to resist corrosion.
Plastics and Polymers
| Plastics and Polymers | Description |
| --- | --- |
| ABS | Product descriptions of hard cases might include the main material as ABS. It is the sort of hard plastic used for making console gaming stations. ABS (Acrylonitrile butadiene styrene) combines propylene monomers with ammonia, coal by-products, and butane. Possessing strength and rigidity, it has an ability to bend without snapping due to its rubbery toughness, which makes it shock absorbent. Under violent impact it may crack depending on the thickness of the shell. Its smooth or textured finish further assists water repellent qualities. |
| EVA | EVA (Ethylene vinyl acetate) is often used for smaller moulded cases that carry an individual camera. It is a type of versatile rubber foam often used in padding outdoor sportswear such as ski boots because of its shock absorbent quality. |
| Polypropylene | Polypropylene, an oil-based moulded plastic, produces robust, reasonably priced hard shell cases. Car bumpers are often made from this material, so its robustness has been road tested well, and as general luggage items, they have also proved they can withstand variable temperatures in plane baggage holds. |
| Polycarbonate | Polycarbonate is a popular flexible material for making hard shell cases. It offers the usual advantage of protection for sensitive electronic equipment, and although the surface may suffer cosmetic scuffs and scratches, it is otherwise durable. Unlike soft material cases, they will not rip and thus ensure the items within are secure from tampering or spilling out. |
| Polyester | Polyester, when pressure moulded, provides a good alternative to polycarbonate, which is thicker. Polyester has greater longevity and offers more resistance to common damage. It retains its cosmetic appearance better although it is flammable at extremely high temperatures |
Protecting the Contents in a Hard Camera Case
Specialist hard camera case manufacturers commonly use lightweight pick 'n' pluck foam to pad around items. It prevents objects from moving and will not cause any scratches when placing or removing the equipment from its foam nest. For photographers seeking to minimise the number of cases required for their equipment, and minimising the cost for housing the tools of their trade, some lateral thinking and a bit of DIY can provide a solution.

Transporting equipment that stays with the owner allows much more opportunity for customisation. On planes, hand luggage is restricted both by size and weight. Hard cases will neither squeeze smaller nor will they bulge to accept an extra item, so planning ahead is essential. Knowing what equipment needs to stay at hand and an awareness of an airline's dimensions and weight allowances gives parameters within which choices are limited.
Make a Paper Template to Fit Foam to Object
Consider the essentials required, and draw around them on some squared paper. Cut out the shapes, and arrange them to fit the area of a case with sufficient space between items for easy retrieval. Remember some items may be stored in different ways. A lens cover may not have to be placed flat. It can be stored sideways with finger-spaces on either side if the case is deep enough. Objects that are spanner-shaped or bullet-shaped may be stored face-on or sideways. Make the most of the space to accommodate the equipment.

Once the items appear to fit the area, safely transfer the design templates on to the pre-cubed pick 'n' pluck foam surface as they will be stored in the case. Make sure there is sufficient room for individual items and their retrieval without interfering with other pieces and that their combined weight, along with the case, does not exceed airline restrictions. The dimpled top layer of foam will follow the contours of anything beneath it, adding extra stability to the contents. Adhesive spray, suitable for foam, applied to the interior of the case will keep the foam in place.

The foam inside a case adds very little to the overall weight. The table below shows the weight increases when foam is included for different sizes of small hard cases, ideal for individual camera items, made from ABS.
External Dimensions

Weight kgs and lbs

Length

Width

Depth

Without Foam

Plus Foam Lining

Total Weight

9cm

2ins

6cm

5ins

0cm

5ins

54

19

06

13 (2oz)

60

3

5cm

3ins

2cm

6ins

1cm

4ins

76

67

06

13 (2oz)

82

8

0cm

6ins

6cm

7ins

3cm

8ins

10

42

12

26 (4oz)

22

7

0cm

6ins

6cm

7ins

4cm

9ins

42

13

14

30 (5oz)

56

4

0cm

4ins

5cm

6ins

2cm

0ins

78

92

24

52 (8oz)

02

4
All values are approximate.
In larger cases with considerably more surface area, the weight increase is more significant. A case measuring 114cm x 64.3cm x 41.9cm (45ins x 25.3ins x 16.5ins) increases from 17.42kg (38lbs) to 22.2kg (48.9lbs) a gain of 0.478kg (1.05lbs).
On Expedition with Everything at Hand
Hostile terrain, with bumpy roads jostling anything and everything in a vehicle can also present dust, insect, and water problems. The material used to manufacture the hard case should satisfactorily address those issues. If there is no concern about access to the equipment storage cases and there are no worries about weight, shapes, or sizes, making sure the cases are easily transportable becomes the biggest issue. Weight will remain a consideration for personal safety reasons. Getting the containers in and out of a vehicle shouldn't cause any strain, so choose cases that are manageable when full. Sturdy wheels and extendable handles are features to look out for. Dividers are a good way to keep items separate, or cases offering storage compartments, such as those found in tool storage boxes, present an alternative way to pack camera equipment.
Conclusion
Professional equipment requires professional protection and deserves the best hard case that can be bought. On eBay there are bidding auctions that offer the chance of making a purchase at a bargain price. With a variety of retailers and private sellers offering their goods for sale at the click of a mouse, comparisons can easily be made without having to search stores on foot.