Although belts do often serve a functional purpose for keeping one's trousers in place, women wear them as fashion accessories. They come in all shapes, styles and materials, and trends no longer dictate that they have to attach to the trousers. Belts can go over a shirt, around a dress, and ladies' brown belts can even hang loosely around the hips to elongate the torso.
Belt Size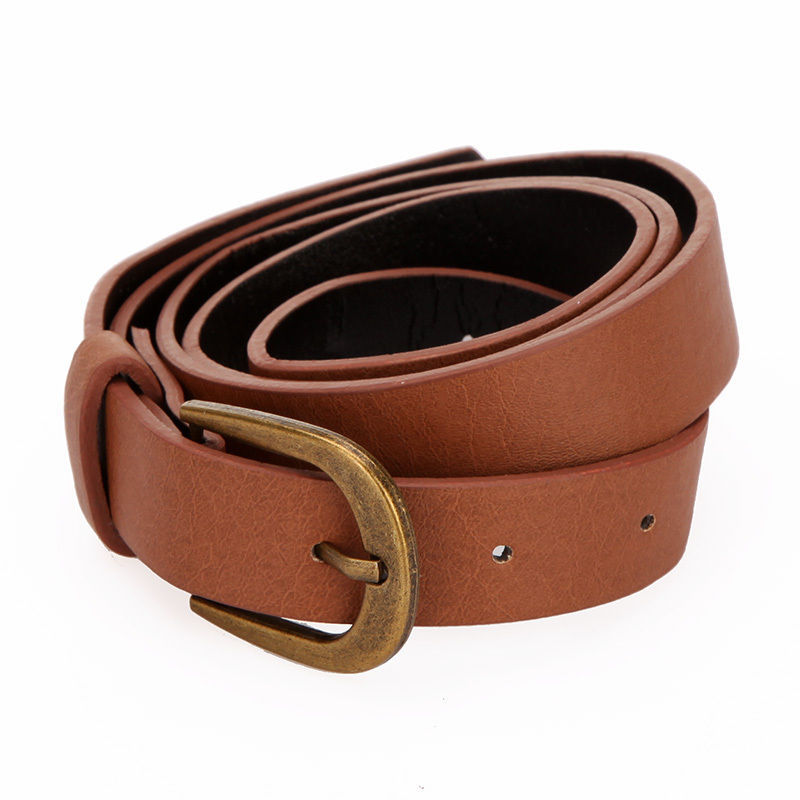 Finding the right belt size for women used to be a lot easier because women could just purchase one slightly larger than their trousers size. However, since modern trousers feature different cuts, and women often wear the belts in other places as well, getting the right size takes a little more forethought and planning. To purchase the perfect women's belt, decide on its use. Ladies' belts typically go around one of the three areas: the natural waist, the empire waist or the hips. Most trousers either sit at the natural waistline or ride low on the hips. However, some women purchase large belts to sit even lower than their low-rise jeans. Empire waist tops and dresses cinch up just under the chest. Since this area is typically smaller that the natural waist and hips, be sure to measure to determine the necessary size.
Wide and Skinny Belts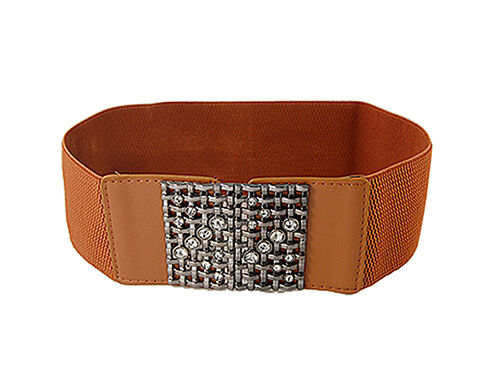 Wide and skinny belts have drastically different effects on an outfit. Wide ladies' belts draw a lot of attention, shapes a figure, and depending on the width, usually go around the natural waistline or an empire waistline. Thin ladies' belts are more dainty, formal, and can be worn anywhere. Those with a shorter torso look best with a skinny belt that does not completely take over their upper body. Moreover, an outfit can easily swallow up a thin belt, so make sure the chosen top stops just short of the belt. Wearing skinny or wide belts around the peak of a curve or the inside of a curve makes a woman's body look even curvier.
Belt Material and Styles
Ladies' brown leather belts are professional and can be dressy as well if they are thin and feature stylish embellishment, while braided women's brown leather belts are mostly casual or professional only. Additionally, ladies' elastic belts are easy to wear because they stretch, can go anywhere, and stay in place without the use of belt loops. Often, they come with a large, fancy belt buckle, bow, or braided knot on the front, which accentuates dresses and tops easily.