Buying the right men's bike saddle is crucial. The bike saddle has a direct impact on your comfort, performance, and enjoyment. Knowing how to choose the right men's bike saddle ensures you get the right seat for your cycling style, optimising your performance, and keeping you comfortable as you ride.
Men's Bike Saddle Shape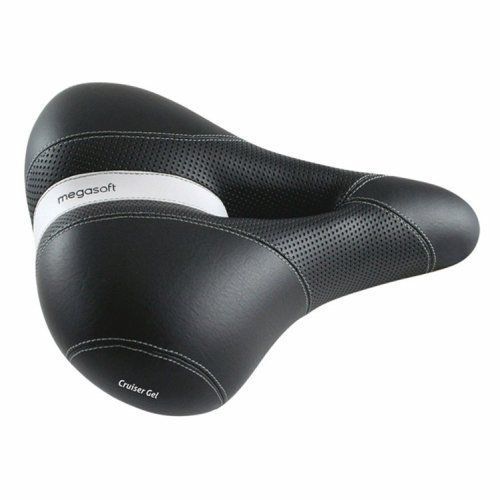 Getting the shape of the saddle right is critical to a comfortable, optimised ride. You need to choose a saddle that suits your riding style and body shape. The more upright and the slower you ride, the wider the shape of the saddle you need. If you ride in a stretched-out position, you require a narrower saddle. Narrow saddles, for those who ride fast, in a stretched-out position, do not need to support much weight, so a narrower style is preferable, as it helps streamline the rider. However, if you ride slower and upright, you are more in contact with the saddle, so it has to support more weight. The best saddle is one that fully supports the sit bones, rather than your whole rear. The sit bones are the rear portion that has contact with the saddle. So regardless of your size, it is the position of your sit bones that determines which size saddle you require. Touring saddles tend to be wider, with more padding, as you adopt an unaggressive, slower style, while racing saddles tend to be hard and narrow, with little padding, to accommodate the aggressive style of racing cyclists.
Men's Bike Saddle Material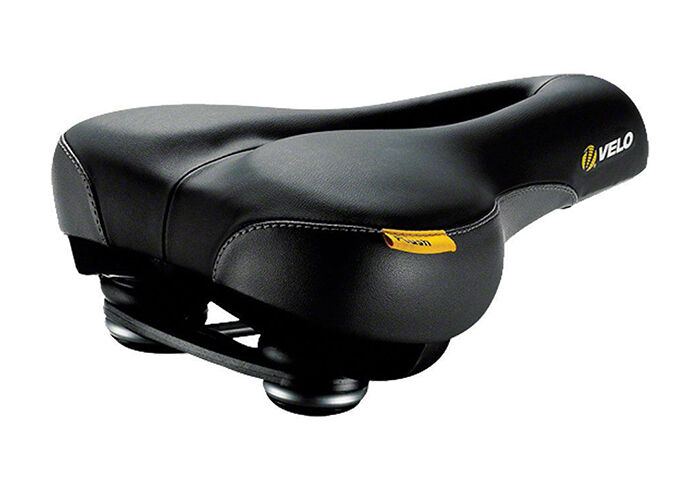 The types of material for saddle construction include plastic bases with steel rails. This type is best suited to beginners. If you are a professional or enthusiastic cyclist, you want to cut down as much weight as possible to shave seconds off your time, so a moulded carbon fibre saddle with carbon fibre rails is the best choice, as it offers superior strength and is lightweight. To prevent wear and tear, some bike saddles have Kevlar around the edges, helping the saddle last longer. Leather and faux leather are popular choices for saddle covers, because they are durable and easy to clean, and leather in particular is very comfortable on long rides.
Men's Bike Saddle Padding
Saddles generally have some form of padding in them. Racing saddles usually have less padding than leisure and commuting saddles. Reducing the amount of padding reduces weight slightly, but saddles with minimal padding are less comfortable. For long distances or fast rides, excessive padding is a hindrance, as it can rub, pinch, and chafe. Therefore, choose your saddle padding carefully to ensure you get a comfortable ride.