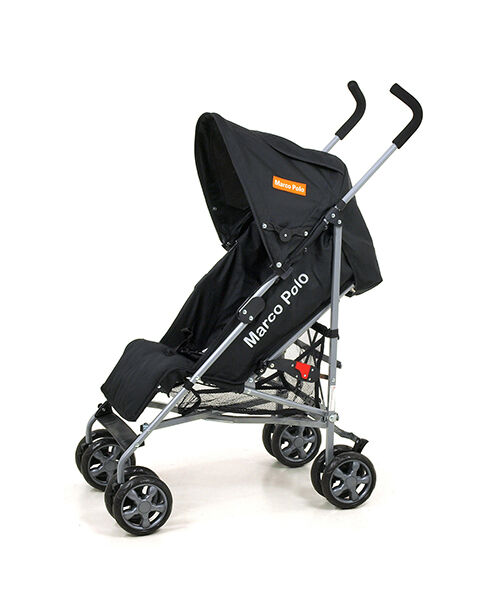 Carriages, buggies, and prams are important accessories for the happiness they provide a baby and the convenience they provide the parents. When deciding what equipment to buy for an infant or for a friend who is expecting a new addition to their family, buyers should not forget the pram as it is a practical investment. They are excellent vehicles in which to transport a child outdoors.
To determine which pram is likely to satisfy your needs, it is important to learn a bit about the various types that exist. It is a good idea to know a brief history of the product to understand its evolution, as well as the features and accessories that are currently available. This assists buyers to find options that meets their needs and fit their lifestyles. There are several places to shop for prams, such as department stores, baby specific stores, discount stores, consignment shops, and from online marketplaces like eBay.
Understanding Prams
There are different types of carriages that serve a variety of purposes to accommodating the individual stages of a child's life. The term "pram" typically refers to a buggy that is used for infants. In a pram an infant enjoys being wheeled around while lying down. Pieces of equipment referred to as pushchairs, also known as strollers, are used for older infants and toddlers. Children usually sit upright or reclined to provide the more alert, older child a better view of his or her surroundings while being pushed.
As parents have become more demanding about the quality of the equipment they purchase, manufacturers have responded. They have created pieces that are high functioning and compatible with the lives of their customers. For example, many prams are collapsible in order to be easily slipped into the boot of an car for easy transportation. Manufacturers have designed three wheeled versions to accommodate parents on the go. These aerodynamic prams are useful for parents to push the baby in while they are jogging. As families evolve, companies produce equipment to fit into their lifestyles.
History of a Pram
The first baby carriages, created in 1733, were equipped with harnesses to be pulled around decorative gardens by animals, such as dogs, goats, and donkeys. In later versions, they were designed with handles, so owners could push them rather than have them pulled around. This allowed parents or nannies to stroll along with the child and enjoy the fresh air without having to physically carry him or her. In 1889, buggies were developed to be reversible. In other words, it was possible for the baby to face toward or away from the person pushing the pram. It also featured an individual wheel system to allow for superior manoeuvring.
As prams became more contemporary, more elements were added to increase the versatility. There were some that allowed the basket to ride lower, keeping the baby safer. Air inflated tires with streamlined designs made them road ready, even to accompany a parent while jogging. Other features are primarily to keep the infant entertained. Some designs are equipped with toy steering wheels, horns, or mobiles. Most are collapsible for easy transport and storage.
Popular Brands of Prams
Many manufacturers of baby supplies produce prams and pushchairs. To make an educated decision regarding which pram to buy, it is a good idea to obtain as much information about the available options as possible. The following table contains a list of a few popular choices, their main characteristics and comparative expense.
| | | |
| --- | --- | --- |
| Brands of Prams | Primary Attributes | Comparative Cost |
| | Reclines in three positions; includes rain cover, hood, shopping basket; optional accessories include carrycot for newborns, car seat adaptors, changing bag, bottle holder, and parasol; accordion folding style. | Low |
| Bugaboo Donkey Duo | Two seat carriage; reclines in four positions; includes rain cover, hood, shopping basket, and carrycot for newborns; optional accessories include car seat adaptors, changing bag, bottle holder, foot muff, parasol, second seat for toddler; scissor folding style. | High |
| Silvercross 3D Pram System | Reclines in four positions; fully adjustable pram option, carrycot unnecessary; includes rain cover, hood, shopping cart, bottle holder, changing bag, and foot muff; car seat adaptors are unnecessary; scissor folding style. | Medium |
There are several elements that many modern prams feature. Some are adjustable to be appropriate for a child during many stages of his or her childhood. A few alternatives are available with tandem seating to accommodate more than one child comfortably. With a bit of additional information about the different aspects that some prams include, one makes an informed choice.
Choosing a Pram for Your Particular Lifestyles
Many contemporary prams combine the elements of other necessary pieces of equipment that assist with child rearing. For example, a pram may be converted into a pushchair and have a car seat that doubles as a carrier attached. Determining which of these elements is desired depends on the lifestyle of the parents. For some, simple is better; others like all of the extra features for ultimate adaptability and added convenience.
Pram Features
Prams, also known as carriages and buggies, are primarily for infants to lie in while being pushed. They usually have an umbrella or hood to shade the child. This attachment is sometimes fixed but is often adjustable to place it at an angle where it does the most good. Prams are optimally used for infants under a year old.
Pushchair Features
A modern pram can also be transformed into a pushchair, which is occasionally referred to as a stroller. After this transformation, the child can be wheeled around in a seated position facing away from the one pushing it. This is handy and creates a more enjoyable strolling experience for an older baby.
Car Seat Features
Car seats are important pieces of equipment that protect and keep a child safe while being transported in a car. When the car seat has the ability to be removed from the car and attached to the pram, it makes transporting the infant an easy transition. Not only does it provide safety and convenience, some offer entertainment for the baby as well. Toy steering wheels, sound boxes, and other play things are often included to keep the child quiet and content while travelling.
Carrier Features
A convenient method of physically moving an infant from one place to another is by carrying him or her in a baby carrier. This provides a comfortable structure in which to tote the baby, as well as a ready-made seat for him or her when the destination is reached. When this carrier is a part of the pram, the child is moved from the home to the car to where he or she is going without being removed from the seat.
Choosing a Pram That Keeps Baby Entertained
There are many features that are added to some prams to keep the baby entertained. A pram that is expected to fit into a parent's lifestyle should keep the infant safe and happy while out and about. For this reason, many are equipped with various toys and activity terminals. Some have toy steering wheels or dangling musical toys to keep baby happy and preoccupied while the parents are busy. A happy baby equals happy parents.
Buying a Pram on eBay
First, look at the images to pick a few likely alternatives. When you have a few options to choose from, spend a few minutes doing a bit of additional research. Read the accompanying product descriptions to obtain information regarding the condition, price, and accessories of the prams you are considering. This helps you to make an informed decision.
Then research the sellers. Look at their ratings and read the feedback left by previous buyers describing their experiences dealing with each particular one. Determine whether their prior customers reported trouble with communication or promptness. Find out if the delivered products matched the ones described. With extra examination, you ensure satisfaction with your purchase and the buying experience.
Conclusion
In conclusion, there are many reasons for why a pram makes travelling with a baby much easier. It provides a convenient place to stow baby accessories while wheeling the infant around. Modern prams offer many different alternatives at a range of prices. It is advised to compare the options to make the appropriate decision for the parent's individual needs.
Some parents prefer a simple pram that is streamlined and easy to use. Other parents prefer options that include many additional features. Some have features that allow a baby to ride in a car in a baby car seat that easily converts into a pram. As an infant grows, his or her pram is adjusted into a pushchair. This increases the versatility of the equipment to advance as needed. To obtain a great pram look through the extensive selection available on eBay. With so many options at so many prices, finding a premium pram is easy.