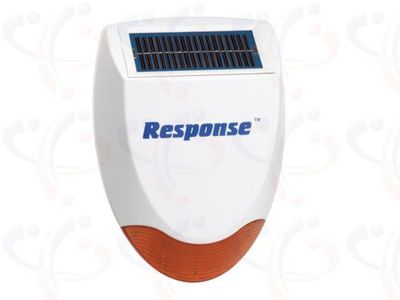 If you're looking to boost your home security, the trusted
Response brand from Freidland
offers some of the most popular solutions in the UK.
These systems could make the difference between a house full of safe valuables or an apartment devoid of your televisions, games consoles, smartphones and precious jewellery.
If you've decided that a new
Response Alarm
may be just what you need to protect your home and rest easier at night or while on holiday, the next step is to choose which one is right for your house, apartment or garden shed.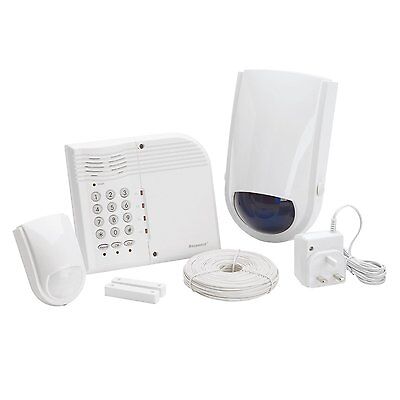 What Types of Response Alarms Can I Buy?
Freidland Response offers a comprehensive array of solutions to keep your home secure from intruders. Some are wired throughout the home, some are wireless and operate on radio frequencies.

Some are even 'dummy systems' that are aimed at deterring burglars from going anywhere near your house in the first place.

Some of these alarms feature Auto Dial communications systems that'll give you a ring if an alarm is triggered. There's even dedicated alarms for garden sheds and smoke alarms to consider too.
Why Buy a Response Alarm?
This seems rather obvious doesn't it, but a lot of people don't buy alarms because they fear they'll be too expensive or don't have the first idea how to install them. Contrary this belief, wireless alarm systems can be snapped up for under £100 and come with installation DVDs and won't require an electrician's qualification to set up. £100 isn't too bad when you consider the alternative.
Premium Wireless Keypad Alarms
Response alarms' top home solutions are its premium wireless keypad alarms like the
SL7
and SL9. These easy to install systems have several advantages, primarily the 868MHz radio technology that means home owners do not have to run cables around the domicile in order to connect the motion sensors in other rooms. Although they cost a little more they're the best option for those not exactly adept at wiring electronics.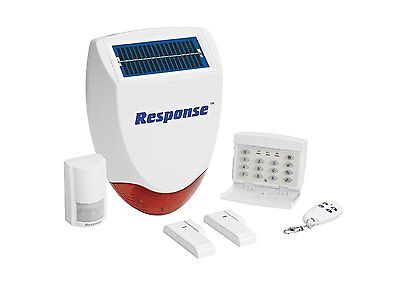 Response SL9 – Ideal for Small Homes
For example, packages like the SL9 are easy to install in the home and arrives with an energy-saving Solar-powered siren with flashing LED lights and a wall-mounted keypad for activating and deactivating the alarm when entering and leaving the property and a remote control.

There's also one PIR (passive infrared) sensor, which is used to detect motion. Additional sensors can be purchased for other rooms around the house. The SL9 also features 2 door and window contacts, which triggers the alarm when broken. These cost £199.
Response SL3 Zoning Alarm – Ideal for Larger Homes
If you live in a larger property, items
SL3
Zoning Alarm may be suitable for you. The idea is to set up alarm 'zones' in the property. For example, while you're away the whole house can be rigged up, but when you're at home just the doors. These are £139.
Response SL7 Auto-Dial System – Perfect If You're Always on the Move
Alarm systems guard your home whether you're sound asleep or out of town. If you're at home, you'll certainly know about it being triggered, but that's unlikely if you're at work or outside of your neighbourhood.

So the SL7 Auto-Dial system can be programmed to dial up to four phone numbers when the alarm is triggered. From that point users can disable the alarm using your phone. The system comes with all of the trimmings you'll need for a perfect home set-up. This is the most expensive of the range at £289.
Affordable Wireless Keypad Alarms
While the premium alarms solutions offer all of the trimmings, they will set you back a pretty penny. There are plenty of options for more affordable solutions that will keep your home safe from would be bad guys.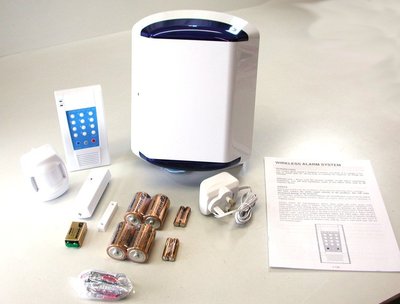 DFW1 Standard Family Wireless Alarm
This no-frills option offers none of the fancier options, but it has a basic keypad, a siren, motion sensors, doors and windows contacts and a remote control. It also requires no wires, uses somewhat less advanced 433MHz and a 60m range. It costs around £70.
Response Wired Keypad Alarms
While wireless alarms certainly offer a clutter-free solution, wired systems can be handy for hooking up to existing cabling around the house, perhaps as a replacement for a previous system.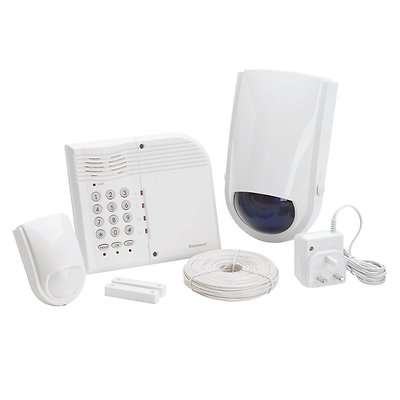 Response PL4 Premium Wired Alarm System
The Response
PL4
system comes with 50m of cabling, but works just as well with existing wirings from old alarm systems. The company assures that any unauthorised attempts to tamper with said wires will activate the alarm, so burglars thinking of getting handy with the scissors can think again.
The PL4 system comes with a control panel, siren, 1 door/window contact, a movement sensor. Brand new, these usually cost about £75.
Response DW1 Wired Alarm System
A step farther down the trough is the DW1 system. It is wired, offers a 2-zone control panel, an external siren, a PIR detector and a door/window contact monitor. This solution will only run users around £50.
Additional Response Alarm Accessories
If you wish to beef up the options, it's possible to add to your security ensemble with additional motion sensors, door/window contacts and more. Some of the alarm systems enable you to hook up 30+ additional sensors. There are also external lighting controllers, which will switch on security lights when the alarm is sounded.
Just the mere sight of an alarm siren attached to the front of your property can be enough to deter potential intruders, which is why many opt for these dummy sirens. They look exactly the same as the real deal, with the flashing LED lights, but aren't connected to a system. Naturally they're a lot cheaper.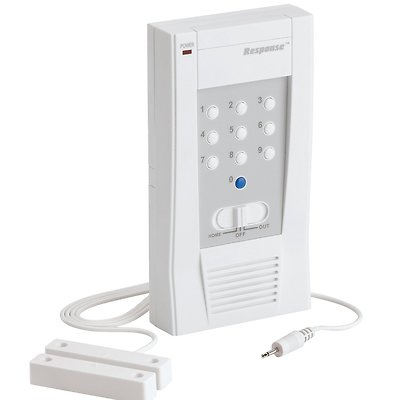 People keep thousands of pounds worth of gear in their garden sheds; expensive lawn mowers, motorbikes, bicycles, garden tools and more.

So it makes sense folks would want to protect their sheds. This self-contained unit is a pre-wired door contact monitor attached to a keypad. There's also a panic button for when users are in the sheds.