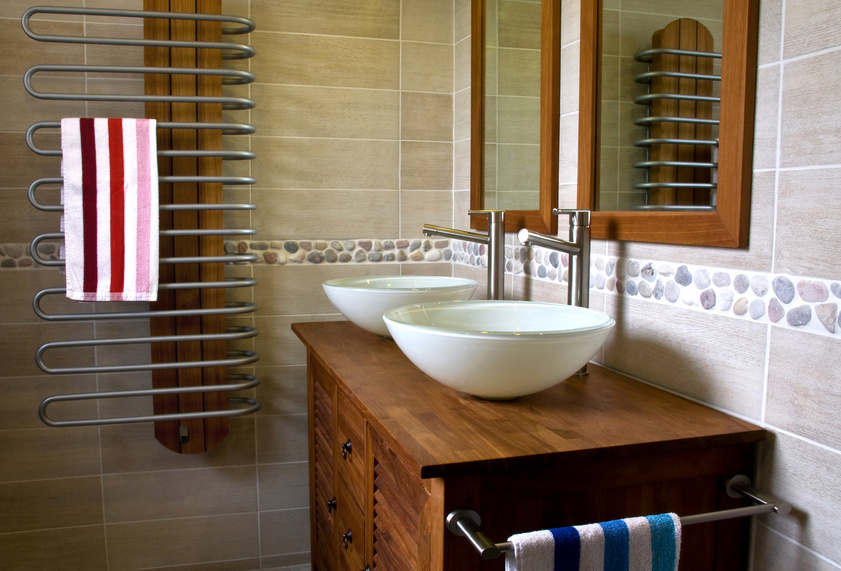 Shabby chic bathroom cabinets allow you to create a stylish look while increasing storage space in your bathroom. Shabby chic is a style based on old or vintage furniture and decor, and you can usually identify this type of furniture by its worn look. In general, shabby chic cabinets come in a variety of styles and configurations suitable for different types of storage and bathroom sizes. Choose the right cabinets for your bathroom by considering the space available, the proportions of the furniture to the room, and the practicality of shelf heights.
Understanding Shabby Chic as a Style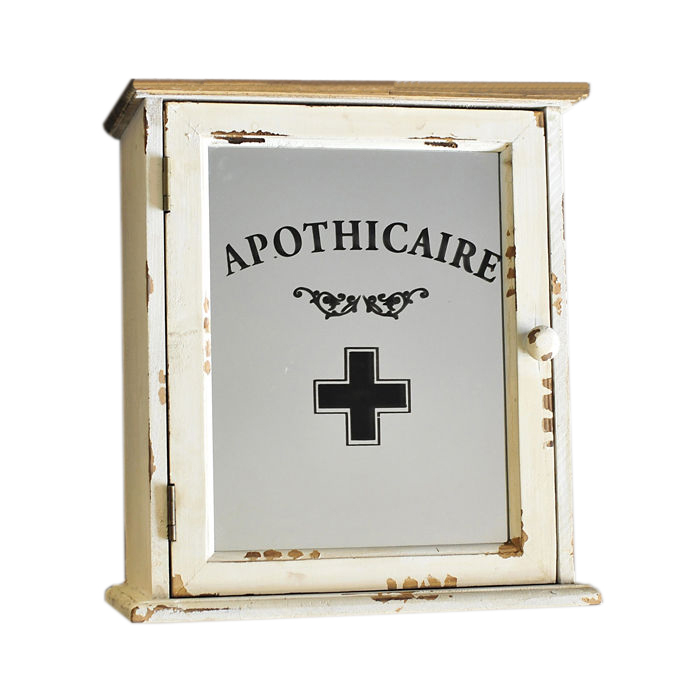 Shabby chic describes the types of items you may find in a country cottage or in an old home. Themes typically centre on white furniture and accessories combined with pastel pinks, blues, greens, peach, and soft floral patterns. A white distressed finish on furniture is popular. The shabby chic style does not have a rigid definition, but focuses on the balance between old and worn furniture and shiny accessories. Wrought iron, sheer curtains, and vintage glassware often round off the look. A shabby chic bathroom cabinet should show visible signs of wear and age, an effect people often achieve by adding white paint to create a distressed look. The paint should be dull and worn, not new and shiny.
Types of Shabby Chic Bathroom Cabinets
Bathrooms generally lack storage space. The right bathroom cabinet provides much needed storage and organisation without taking up too much floor space. A vanity cabinet fits around and under the basin and features drawers and cupboards. You can choose from a variety of countertop materials, including stone and wood. Opt for a countertop in the shabby chic style; natural materials tend to show their age gracefully. Tall bathroom cabinets are ideal for storing linens and towels. Look for cabinets with cast iron hardware or sheer curtains instead of traditional doors. Alternatively, consider a cabinet without doors to display shabby chic bathroom accessories. If floor space is at a premium, consider a wall cabinet. You can mount it anywhere, even above the toilet. Mount a mirrored cabinet over the basin for comfortable and convenient access to a grooming mirror.
How to Choose Shabby Chic Bathroom Cabinets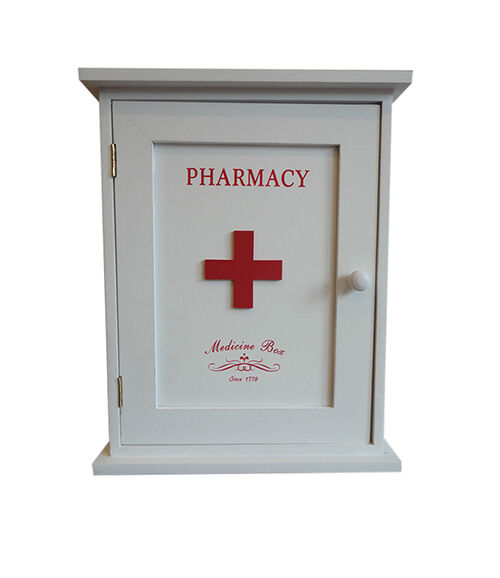 Choose shabby chic bathroom cabinets that are proportional to the bathroom's dimensions. In a small bathroom, an oversized cabinet may be overwhelming. Similarly, small cabinets look lost in larger bathrooms. Measure the space available and use these dimensions as a guide while shopping. Evaluate shelf height by checking whether the cabinet can accommodate items such as tall shampoo bottles. If the shabby chic cabinets on offer are true vintage items, check their condition to ensure that they are practical and usable. Avoid bathroom furniture that shows sign of wood rot, insect activity, or water damage.