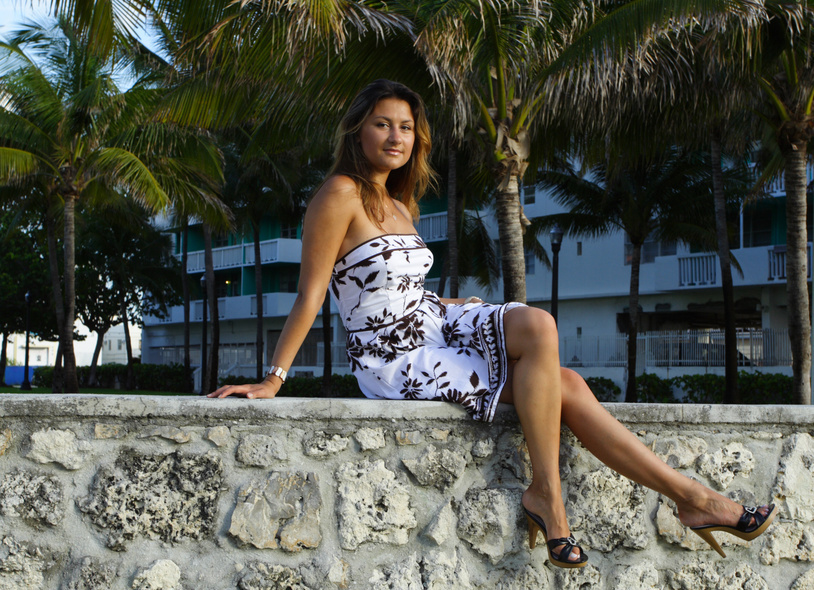 A strapless beach dress is a stylish addition to swimwear that allows you to look your best while enjoying the sun. The strapless casual dresses available on eBay come in a variety of styles suitable for different body shapes and builds. Use your build to choose a flattering skirt style and consider factors such as fabric type, top type, and colour when choosing a dress. Use your body measurements to find the perfect size.
Choosing a Strapless Dress for Your Body Shape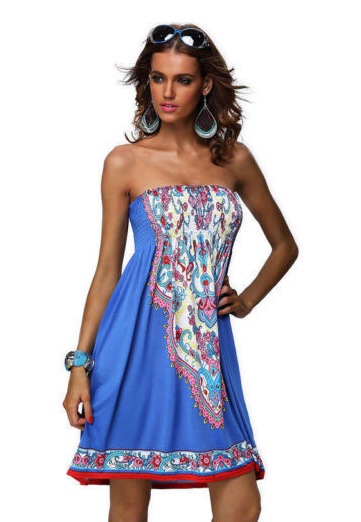 The cut of the strapless beach dress you choose can make the most of your assets while minimising problem areas. If you have a pear-shaped body, look for an A-line strapless dress with a tie at the waist to draw the attention away from the lower body. For an apple-shape, opt for an empire-cut dress or drop-waist dress with a hem above the knee. If you have a slender build, add curves by choosing a layered strapless beach dress, peplum skirt, or a dress with a block print. Pair floral prints or vertical stripes with a petite build, and create the illusion of a larger bust by wearing fitted strapless dresses. If you have short legs, create the illusion of length with a hemline above the knee.
Strapless Beach Dress Types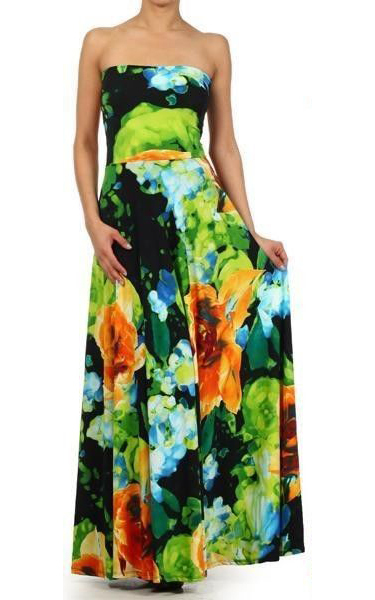 Casual strapless dress and summer dress fabrics tend to be lightweight and practical. Look for cotton, cotton blends, jersey-style cotton, and polyester. Choose a solid colour or print that suits your build, colouring, and personal style. Match the colour to your swimwear or choose an eye-catching contrasting colour. The beach is the perfect place for bright colours, floral and animal prints, and stripes. Opt for a short dress to make the most of your legs or select a strapless maxi dress that flatters most shapes. These come with a variety of tops, including bandeau tops, elastic tops, and optional halter-tops. Elastic tops are easy to slip over swimwear, and you can wear a dress with an optional halter-top as a strapless or halter top dress.
Strapless Beach Dress Sizing
Have your measurements at hand when shopping for a strapless beach dress to ensure that the dress is a perfect fit. Measure your bust around the fullest part, the waist at your natural waistline, and the hips 20 centimetres below your natural waistline. The table below provides dress sizes corresponding to these body measurements.
| Dress Size | Bust (cm) | Waist (cm) | Hip (cm) |
| --- | --- | --- | --- |
| 4 | 76 | 58 | 83.5 |
| 6 | 78.5 | 60.5 | 86 |
| 8 | 81 | 63 | 88.5 |
| 10 | 86 | 68 | 93.5 |
| 12 | 91 | 73 | 98.5 |
| 14 | 96 | 78 | 103.5 |
| 16 | 101 | 83 | 108.5 |
| 18 | 108.5 | 90.5 | 116 |
Use this table as guide only. UK clothing sizes are not standardised, so sizes tend to differ between brands.