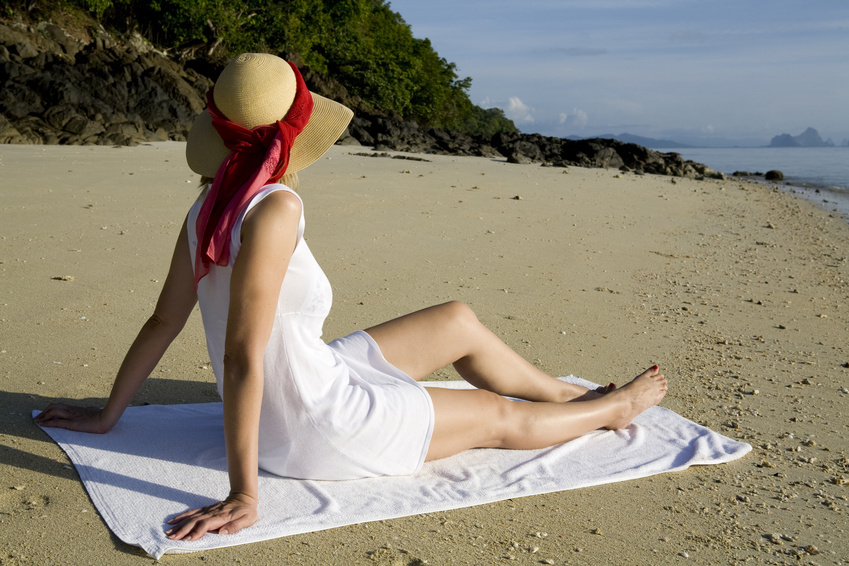 Towelling beach dresses are ideal for pool parties or a day at the beach. They not only act as a beach cover-up, but also double as a towel, absorbing excess moisture from the swimwear. Typically constructed of terry cloth material, these beach dresses prove fast drying and comfortable.
Design and Features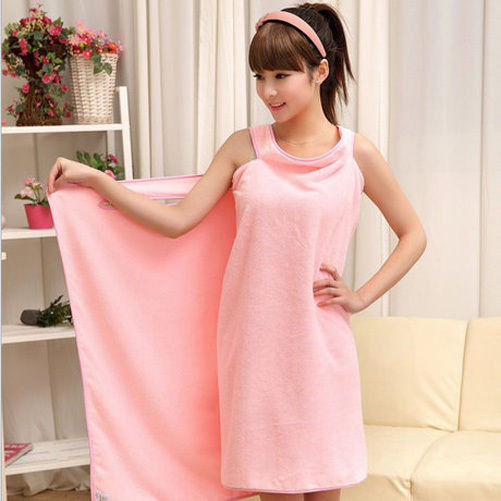 Towelling beach dresses come in a wide array of styles and colours. Consider a brightly coloured dress for summertime, or opt for a more versatile black dress. Still, some towelling summer dresses have unique designs, from floral prints to more nautical-themed. Choosing the best one is simply a matter of personal preference. In addition to style, take into account dress features. A built-in towelling hood helps shield the wearer from the wind, while pockets provide a safe spot to store essentials.
Sleeve Length
Some towelling beach dresses feature full-length sleeves, while others are short-sleeved, halter neck, spaghetti strap, or strapless in design. Full-length sleeves offer optimal protection against UV rays and are ideal for women with fair skin, while short sleeve, halter or spaghetti strap, and strapless beach dress designs leave beachgoers exposed to the elements. Still, short-sleeve and sleeveless designs are often preferred, as long-sleeve designs may prove too hot for the beach.
Style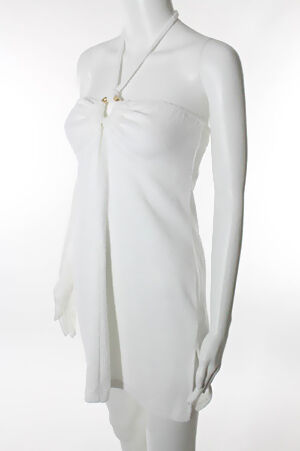 Many towelling dresses are loose flowing as opposed to form fitting. Form-fitting dresses, such as empire waist beach dresses, have a fitted bodice that finishes just below the bust and a loose skirt of varying lengths; this beachwear is ideal for pear shaped women who have a small chest and a larger stomach, bottom, and hips, as the elevated waistline helps emphasise the bust and bring the body into proportion.
Absorbency
Consider towelling beach dresses made with thicker and more absorbent material, such as terry cloth. Terry cloth dresses are known for their ability to retain water, due to their unique weave that creates large loops in the fabric. Such beach dresses are most commonly made from cotton, though they may include some polyester fibres.
Sizing
Due to the loose flowing style, women of several measurements can comfortably fit various sizes. Still, other towelling beach dresses, especially those classified as wrap or towelling sarong dresses, come as one size fits all; these variants offer the perfect fit for all body types. Wrap dresses may Velcro or tie around the waist.