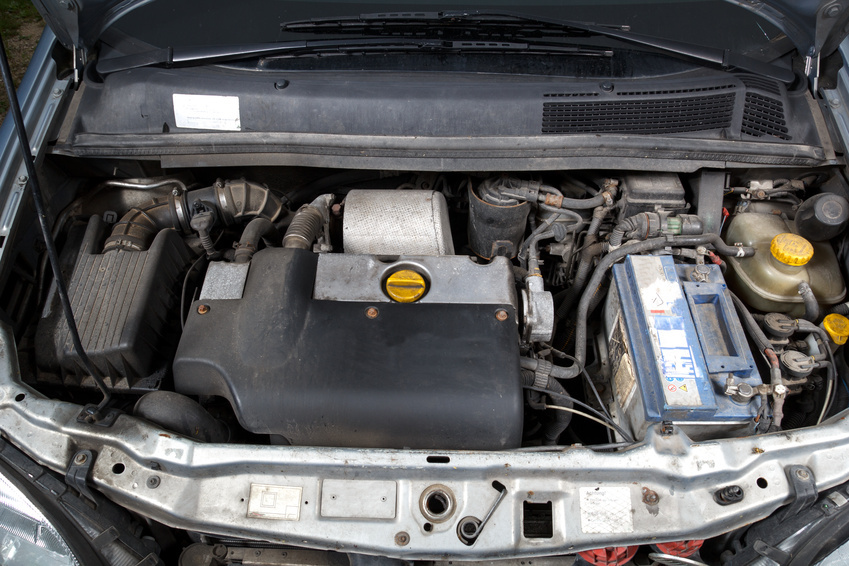 Buying an engine for a car is a highly unusual purchase that is not done on a regular basis. Still, there are many reasons why one finds himself in a need of an engine replacement for a car. The old engine might have been damaged by a crash or neglect, or it can simply be a matter of age and excessive use.
Buying a used engine is a smart decision in terms of money. A new engine, with instalment, can cost close to the price of an entire new vehicle. The used models are more reasonably priced, and there are many to be found on the market for popular models such as the Mazda 6.
Anyone interested in making this sort of purchase needs to come well prepared with knowledge about engine replacement. Information on the Mazda 6 engines installed over the years is crucial. Combined with knowledge on what to look for in a used engine, this can guide the buyer to a smart purchase.
Make Sure Replacement Engine is Needed for the Mazda 6
Changing the vehicle's engine should be one's last resort. This is a lengthy and costly procedure, so before deciding to look for a replacement engine, make sure that the current one is indeed the cause of car trouble. Take the car to a licensed Mazda service centre or an experienced mechanic for a second opinion. If the engine itself is not the problem, changing it might not likely fix the problem.
This is also a good opportunity to make inquiries about how much it may cost to install another engine. The damaged engine might have some parts that can still be used. Those parts can be installed on the replacement engine or sold for some extra cash.
Mazda Engines
After it is confirmed that the engine is the source of the car trouble, it is time to look for a replacement engine. Making an effective purchase of a replacement engine is dependent on the buyer's knowledge of the vehicle. The first step is to find the car's manual and determine the current engine model. Finding the same model can ease the replacement process, but if an identical one is not available, there are several Mazda engines that can fit within the same vehicle. The chart below provides a list of all engines used on Mazda 6 from from the first to the third generations.
| Model | Generation | Year | Engine |
| --- | --- | --- | --- |
| Mazda 6 | First Generation | 2002 to 2008 | |
| Mazda 6 | First Generation | 2002 to 2008 | |
| Mazda 6 | First Generation | 2002 to 2008 | |
| Mazda 6 | First Generation | 2002 to 2008 | 3.0 L MZR V6 |
| Mazda 6 | First Generation | 2002 to 2008 | |
| Mazdaspeed Atenza | Separate | 2007 to 2007 | MZR 2.3 L Direct Injection Spark Ignition Turbocharged I4 |
| Mazda 6 | Second Generation | 2008 to 2012 | 1.8 L MZR I4 |
| Mazda 6 | Second Generation | 2008 to 2012 | 2.0 L MZR I4 |
| Mazda 6 | Second Generation | 2008 to 2012 | 2.5 L MZR I4 |
| Mazda 6 | Second Generation | 2008 to 2012 | 3.7 L MZI V6 |
| Mazda 6 | Second Generation | 2008 to 2012 | 2.0 L MZR-CD |
| Mazda 6 | Second Generation | 2008 to 2012 | 2.2 L MZR-CD |
| Mazda 6 | Third Generation | 2013 on | 2.0 SKYACTIV-G I4 |
| Mazda 6 | Third Generation | 2013 on | 2.5 SKYACTIV-G I4 |
| Mazda 6 | Third Generation | 2013 on | 2.2 SKYACTIV-D I4 |
All of the models are named Mazda 6, and distinction is usually made by adding the name of the trim. The exception is the Mazdaspeed Atenza, which can also be found under the names Mazdaspeed 6 and Mazda 6 MPS. This is a high-performance version of the Mazda 6 that was produced for a short period before the second-generation Mazda 6. This secures its position on the list, though it has a completely different engine than any other Mazda.
Find a Replacement Engine from the Same Generation of Mazda 6
One of the big compatibility issues with engine installment is whether it can fit under the hood. When the same model is not available, it is important to use an engine from the same generation as a possible fit. Each Mazda 6 generation has its own platform. The first one uses the Mazda GG platform, the second one is matched with the Mazda GH platform, and the third with the Mazda SKYACTIV platform.
The platform determines the size of the vehicle, so it is safe to assume that all engines that have been used in one generation can fit in nicely. Another strong argument for this practice is that the engine should not be very different in age from the rest of the vehicle. There is not much sense in installing an old engine in a new car; the same can be said for installing a new engine in an old car.
Age and Mileage of a Used Engine for a Mazda 6
The mileage reflects how much use an engine has seen so far. Both used vehicles and used engines come with data about how old they are and the distance they have travelled. A used engine for a Mazda 6 can come from different sources, so one should take the mileage claims with a dose of scepticism. The engine's year of production can be found stamped on the engine plate, so age is a more reliable piece of information when it comes to determining the right price.
Rebuilt and Salvaged Engines
Rebuilt and salvaged engines are the two types that a buyer can encounter in the used market. Both have their merits and should be considered viable candidates when looking for a replacement. Rebuilt engines are engines that have been disassembled and reassembled by technicians. During the rebuilding process, parts known to become worn out over time are replaced. A rebuilt engine usually has new piston rings, seals, gaskets, and engine bearings. Other longer-lasting parts, like the cylinder heads, the engine block, and the camshafts are just inspected, cleaned, and reused. The result from all this is a usable engine that still has a lot of miles in it and still work in a Mazda 6.
Salvaged engines are a whole different story. These engines have been removed from a vehicle that has been deemed unusable. Engines from stolen vehicles and car accidents are one category of salvaged engines. These might not be appealing to customers, but there are also engines that have been salvaged from vehicles that have overstepped the government-mandated limits. Vehicles in Japan, for example, are recycled after seven or eight years of use, and sometimes these engines find their way to the market in the United Kingdom. These engines often come with full documentation and are considered very reliable.
Long Block vs. Short Block Engines for Mazda 6
The parts which are included in the engine make the difference between the short block and long block engines. Ask a mechanic for advice about which one is needed. The short block consists of elements from the lower section, without the cylinders and the gasket. Acquiring a short block might be a more economically sound investment if those are the only parts needed. The long block is the whole package. If a long block is needed, and only a short one is available, the rest of the parts can be bought separately.
How to Buy a Used Engine for a Mazda 6 on eBay
The online retailer eBay is well organised to fit the needs of those looking for vehicle parts with a specific make and model in mind. Locating the items is fairly easy, and buyers can start either from eBay's main page or directly from eBay Motors. Those who decide to go through the main page can easily find their way to the Motors category. Navigate through the 'Vehicle Parts and Accessories' section and to the 'Car Parts' section. A category labelled 'Engine and Engine Parts' can be found there, and within it is a section for complete engines. The selection of make and model is done via filters. Among the other refinements that need to be made is selecting the 'Used' Condition filter.
Using the exact engine model as a query in the search bar can prove to be faster. This way, the listings are only relevant to the exact model that is required. A broader query, such as 'Mazda 6 engine', can also be used to list all compatible engines available on eBay. Buyers who have already made up their minds about the type of used engines they want can look for rebuilt or salvaged engines on the site.
Conclusion
Mazda 6 is a popular vehicle, and there are plenty replacement parts to be found for it on the used market. One can also find a good number of used engines when considering a repair of that scale. Purchasing an engine is no small task. Both the engine and the replacement are expensive, so it is critical to make sure that it is absolutely necessary.
When selecting the replacement engine, it is a good idea to find one from the same Mazda 6 generation. Each generation has its own platform and a set of compatible motors, and the consumer must try to replace the engine with the exact model. Determining whether a short or a long engine block is needed is another consideration. A long one might not always be necessary, so a short one can be used in a replacement, thereby saving money. With its large inventory of products and wide network of sellers, eBay presents a great alternative through which one can find a used engine for a Mazda 6. The website makes it easy to find the right used engine at the right price.