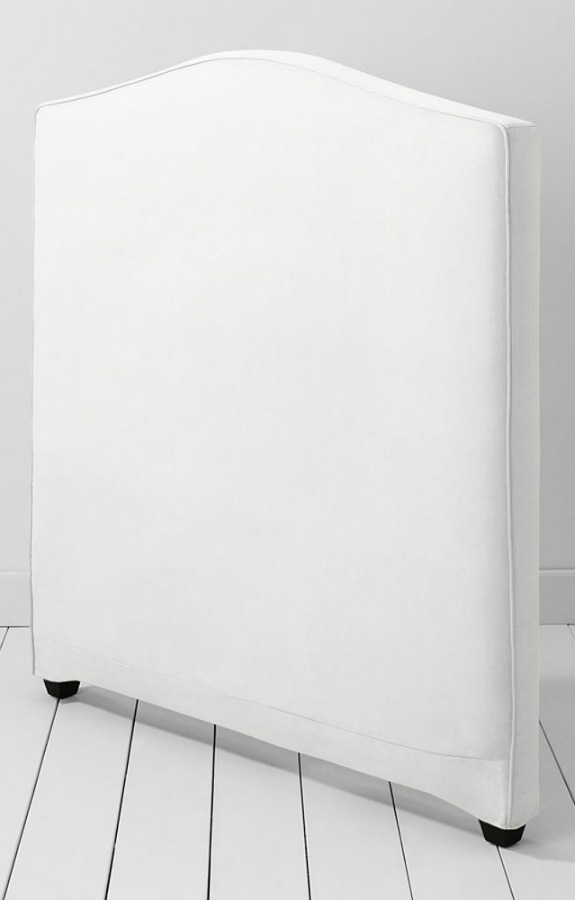 Some beds have headboards, while others do not. However, a headboard can be considered an important part of the bed as it can function to beautify the bed, and thus the bedroom too. It can also serve other more practical purposes such as storing items if the headboard has shelves or cabinets. Anyone searching for a good headboard might feel that new ones can be often expensive; however, used headboards are a great alternative. After all, a headboard is a piece of furniture which hardly gets worn out or damaged, making it possible to find used headboards in very good shape.
Before buyers purchase a used headboard for their bed, they should know what are the features of different kinds of headboards, how to choose a suitable one for their bedroom, and also what they can do to personalise a used headboard and really make it their own. With this information, buyers can then focus on how to purchase a used headboard from an online marketplace, such as eBay.
Things to Know About a Headboard
A headboard is placed on a side of the bed frame and is usually attached directly to the bed frame, but can also be detached and sit between the bed and the wall behind it. Its purpose is mainly to keep the pillows from moving or falling off the bed, but has evolved over the years to serve a more aesthetic purpose and be a part of the bedroom decor. The headboard can be chosen to match the style or theme of the bedroom, giving the room a more personal feel. Some headboards may also have extra parts such as shelves to place lamps, books, or decorations, while others have cabinets and drawers attached to them for more storage space.
Buying a Used Headboard
A headboard is an important part of a bed as it is usually meant to be used for a long time. Some bed frames, including their headboards, even last for a few generations. Therefore, it is important to choose a headboard which is not only sturdy, but also beautiful so that one does not get bored with it easily. However, if one prefers to change the headboard after some time, getting a used headboard is a great idea as it is often cheap. There are many factors to consider when buying a used headboard, including its size, design, colour, and the extra features.
Getting the Right Size of a Used Headboard
It is common sense to get a headboard which is of the right size, but some people do miss this important part when getting a used headboard and buy one that is too wide or too small. Before setting out to buy a headboard, one should always measure the width of the bed frame and also its height. By measuring the frame, one can select a headboard of the right size.
When looking at the width of the headboard, it is acceptable to choose a headboard wider than the bed, but not smaller, as it will look out of place in the bedroom. A wider headboard can highlight the bed and give it more character, but one should never buy a headboard which is too wide as it can makes the bed look odd.
Before choosing the height of the headboard, one must measure the height of the bed frame from the base to the top of the frame, and extending to how tall the buyer wants the headboard to be above the bed. This is to ensure the headboard chosen is of the right height, because both bed frames and headboards come in varying heights.
Choosing the Material of a Used Headboard
Headboards mainly come in two materials, which are solid wood and metal. Wooden headboards include those made of oak, maple, ash, and more. Because they are beautiful and are made of high-quality solid wood, they are often very expensive compared to metal headboards. However, this does not mean that metal headboards are of low quality. Headboards made of metal are available in various colours and can have simple or intricate designs. They are also very sturdy. A good rule to follow when buying a headboard is to match the material of the headboard with that of the bed frame so that the bed set does not look odd and mismatched.
Choosing the Design of a Used Headboard
Besides the material, it is also necessary to choose the design of the headboard. Common designs are headboards with leather, fabric, and suede upholstery, besides uncovered headboards with intricate carvings. Wooden headboards can come in different shapes and finishes. They have a more traditional look, while metal headboards usually look modern. Headboards with different upholsteries, such as leather and fabric, are very versatile as they can be covered with materials of various designs and colours. For a more modern look, there are upholstered headboards in dark colours, and for a fun look, one can choose brighter-coloured headboards with patterns.
Extra Features of a Used Headboard
Some headboards have extra compartments such as a shelf or cabinets. These features are worth considering as some extra storage around the bed can be very convenient. Those who like to read in bed can choose a headboard with side cabinets for a place to put a lamp on. There are also headboards with a shelf where one can keep books or an alarm clock. Some headboards even have built-in frames to display photos.
Modifying and Personalising a Used Headboard
Sometimes, one may buy a headboard which is not exactly how they want it to be. However, headboards can be easily modified to match perfectly to the user's taste. Some of the modifications that can be done to a headboard are to paint it, upholster it, and also to place some shelves or ledges on it. All these can be done at home if one takes the initiative and has a bit of imagination. Plus, this is also a good way to save more money when buying a used headboard.
Those who plan to personalise their used headboard can choose a very basic one which has minimal or no decorative designs. This kind of headboards are usually sold very cheap. The buyer can then paint the headboard, upholster it, or decorate it. To attach upholsteries to a headboard, one needs a large piece of fabric, or few pieces of different coloured ones, a large staple gun, and upholstery staples. One also needs some batting to construct the soft tuft under the fabric upholstery and some glue to give extra adhesion.
Choosing a used headboard depends entirely on the buyer's preference, but proper thought should be put into the buying process. To personalise used headboard, one only needs some creativity, a willingness to try, and maybe some help from a friend or family member to help with some difficult parts.
Buying a Used Headboard on eBay
eBay has all kinds of new and used pieces of furniture, including used headboards, which can come in many different sizes and designs. To search for a used headboard, you can start at the eBay home page by typing "used headboards" into the search bar. To make your search more specific, you can also look up other keywords such as "used pine headboard" or "used king size headboard". By using different combinations of keywords, you can improve your search and obtain better results. When you browse through the product listings page, take note of the description of the headboards and other details such as the price.
If you find a used headboard that you like, you can click on it to view more information about the product. Make sure you read all the details of the headboard including its condition, price, and delivery charge. You should also check the estimated delivery time to ensure that you it will not be sent to you too late. An interesting feature on eBay is that you are able to collect Nectar points when you shop and use them to redeem prizes. So, by having a Nectar and eBay account, you can link them together and be rewarded every time you shop, even when buying a used headboard.
Conclusion
For many people, the headboard is an important part of their bed, but brand new headboards can be very expensive. Therefore, buying used headboards is an excellent choice to make as it can save a lot of money which can be spent elsewhere. When buying a used headboard, one should measure the width and height of their bed frame, as buying a headboard in the wrong size can cause the headboard and bed to be mismatched.
The buyer should consider the material and design of the headboard. A solid wood headboard is durable, generally ages well, and can have embellishments such as carvings. Metal headboards are modern and can have simple or intricate designs, while headboards with upholsteries come in numberless patterns and fabric types. People who want to use their creativity to personalise their headboard can buy a cheap, plain, used headboard and decorate it themselves. Purchasing a used headboard should be easy as there are many of them on sale, including on eBay.