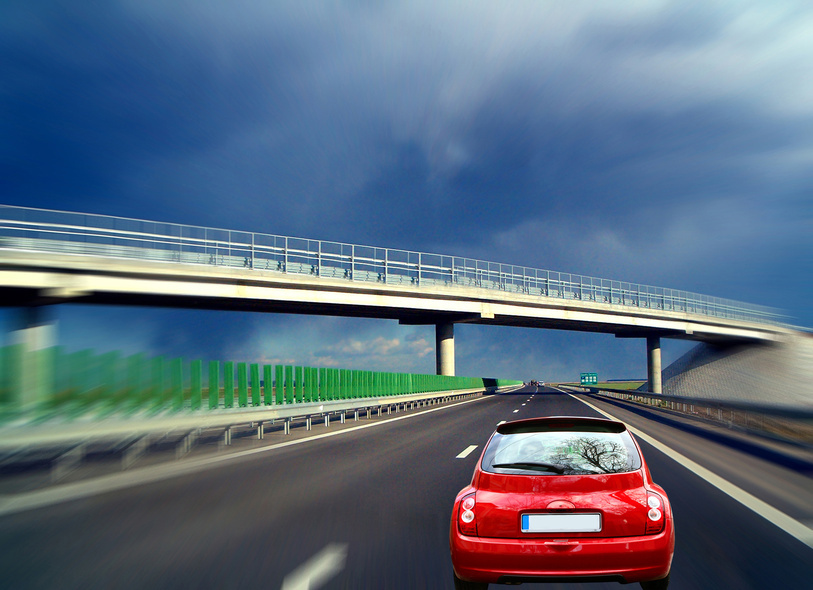 The Nissan Micra first debuted in the United Kingdom in the summer of 1983. Since that time it has held a strong place in the uber-competitive supermini market due to its great fuel economy and reliable lifespan. Many buyers looking to purchase a vehicle decide that a used Nissan Micra is a great way to balance quality with price. Though not too expensive when bought new, used Nissan Micras may be of several different 'generations' which may interest buyers looking for certain characteristics of the older models. In addition, the popularity of the Nissan Micra throughout its history in the United Kingdom makes it a widely available used vehicle to purchase.
However, whether one is an old pro at buying used cars or doing so for the first time, there are specific tips to bear in mind. Making sure to ask specific questions of used car sellers, whether online or in person, as well as checking certain key systems is essential if one is to get a good deal on a used Nissan Micra or any car. Finally, buyers also need to consider where they are going to shop, and as many in the United Kingdom have found, eBay offers a great variety and easy-to-navigate set of options which help buyers succeed in the long run.
History of the Nissan Micra
The Nissan Micra, which is commonly known as the Nissan March in Latin America and Asia, began its production in 1982. Made by a well-respected Japanese automaker, Nissan, the Micra was the company's replacement for its previous supermini, the Nissan Cherry, which had grown larger than the market desired.
Debuting in Europe in 1983, the Micra has undergone a series of changes over the years, leading to four distinct 'generations' of the car. In addition, its popularity in the United Kingdom as well as its manufacturing history here play a role in which Micra models are commonly available for sale as used cars.
Nissan Micra Generations
Since it first debuted in 1982, the Micra has undergone several revisions to the chassis and interior. Each subsequent model has improved upon performance while maintaining Micra's trademark reliability and economy. Though each model differs from the others in some way, the company itself breaks its manufacturing into four distinct 'generations', each of which contain certain model numbers.
The generations are established by Nissan itself and divided by the years in which they were manufactured. Though most used Micras on the market are from the third and fourth generations, knowledge of each phase of Micra production, as well as the models they produced is important for anyone looking to purchase one used. This information is summarised in the table below.
Generation

Years Manufactured

Models

First

1982-1992

Micra K10

Second

1992-2003

Micra K11

Micra K11C

Third

2002-2010

Micra K12

Micra-R

Micra 160 SR

Micra K12C

Fourth

2010-present

Micra K13
As evidenced by their production years, each of the models of Micra listed above can be sold 'used' in theory, even though the most popular used models run from 2002-2010. Buyers interested in the Micra find that each of the generations of this car is similar to the last in its general appearance and performance, however, there are benefits in the newer generation's performance. When buying a used Nissan Micra, balancing the traits of each model along with availability and price can help buyers make a decision.
The Popularity of the Nissan Micra in the United Kingdom
Since its debut, the Nissan Micra has always been popular in the United Kingdom since it meets many of the population's core needs. The car is small, a supermini, efficient, and reliable. Micras are known to last and are extraordinarily user friendly.
Micras were actually manufactured in the United Kingdom between 1983 and 2010 at a plant in Sunderland. Thus, model years prior to 2010 are more commonly found in the United Kingdom and available for used sales. The most popular model year for the Micra in the United Kingdom was 1990 when 50,000 units were sold.
Points to Remember When Buying a Used Car
Whether looking for a Nissan Micra or any other car, the fact of the matter is that buying a used car is often much more difficult than buying a new car. Though both private sellers and dealers offer used cars for sale, the buyers have to check a lot of points on a used car that they may take for granted when buying a new car. Therefore, make sure to ask sellers important questions about a used car as well as pay attention to specific points during a test drive of a used Nissan Micra.
Questions to Ask a Seller
Before even considering the purchase of a used car and before moving on to more serious considerations through a test drive, it is important to ask a series of questions to the seller to ensure that this car is even worth the time. The point of this knowledge is to make sure that the car is in good working order and priced according to its real value. Buyers shopping for a used Nissan Micra online can easily ask sellers questions as well.
Kilometres on the Odometer
This is an essential piece of information in determining the car's value. Most agencies that publish car prices do so based on its current mileage. If shopping for the car online, ask the seller to send a photo of the odometer in addition to quoting its current number.
Reason for the Sale
There are a lot of reasons that a person sells a car, and knowing these reasons better prepares buyers to negotiate when it comes to price. Obviously, dealerships do not need to answer this question, but individuals do, and their answers matter. People trying to sell a car because they bought a new one are far more likely to come down in price so they can get the money they need, for example.
Condition of the Vehicle in the Seller's Opinion
The condition of a car is subjective. However, almost all agencies that publish car value ask for this opinion. As a buyer, ask the seller his or her opinion on the condition of the vehicle and then follow that question up with why he or she feels that way. Basically, do not just accept 'the car is in good condition', but ask for a qualification to that statement. Maybe the car has a few dents or dings, but maybe its transmission needs to be replaced in the next year or two.
Where the Car Was Originally Purchased
This is another question reserved for the private seller, though dealerships should be able to answer this question in relation to a car's previous owner. A car that was purchased new and then sold to you is the preferable situation. The least preferable is a car that used to be a rental car and was therefore driven by a whole host of people who cannot be accounted for.
Test Driving
When buying a used car, such as a Micra, test driving the vehicle before completing a sale is more important than ever. Plus, even buyers who are shopping online have the option of test driving the car as long as they focus their search on local sellers. There are several points to make sure to check when test driving a used car. These include:
Acceleration
Engine noise(s)
Downshift speed
Braking
Any other noises, rattling, or squeaking
In addition to these basic functions to check, buyers should also pay close attention to the general 'feel' of the Micra while driving it. There is no need to be an expert auto mechanic to know that something is 'off'.
Buying a Used Nissan Micra on eBay
The hardest part about buying a used car is figuring out where to begin the search for that car in the first place. Obviously, dealers offer used cars regularly and one can simply visit a dealership to see them, and individuals also advertise the sale of used cars. However, sifting through all of these options can be exhausting. That is why many people in the United Kingdom prefer shopping in one place that unites both these types of sellers in an easy-to-use site: eBay.
Though searching eBay for a used Nissan Micra is as simple as typing "used Nissan Micra" into a general search bar or using the limiters that the site provides, that is only the first step. Buyers must also assess which of the many options presented is best to pursue. Buyers need to learn the ins and outs of eBay sellers assessments before moving too far along in the car buying process.
Assessing sellers involves first assessing the car itself through reading the listing page that each seller provides. Look at all the specifications outlined as well as the photos provided of the car. Do not be afraid to ask a question about anything. Next, note the reputation of the seller. eBay makes sure that seller's feedback and feedback stars are prominently displayed. This tells buyers about others' experience with the seller.
Conclusion
The Nissan Micra has a long and proud history in the United Kingdom that comes from being an economical and reliable supermini car which meets the needs of a diverse population. Because of this reputation, buyers look not only for new Nissan Micras, but also used vehicles that can provide that same reliability at a lower price. However, before buying a used Nissan Micra it is necessary to first learn about the different 'generations' of the car and what they offer.
Next, buyers need to take note of the special circumstances of buying any used car. This includes knowing what to look for and ask about when it comes to that car. Finally, buyers also need to know good places to go to find a used Nissan Micra. There are many places to buy used cars for sure, but eBay offers a huge selection that includes options from dealers as well as private individuals. Learning how to buy a Nissan Micra on eBay is a great way to save time and money.