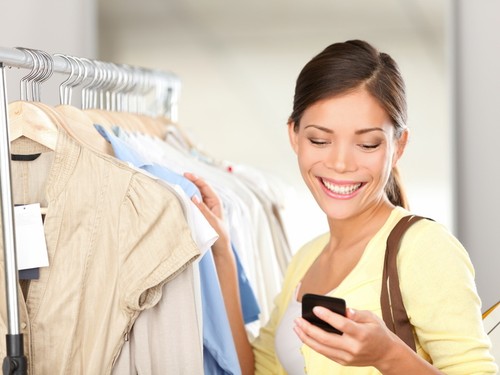 A gilet is a sleeveless jacket or vest. Traditionally, the gilet was simply fitted and embroidered. In today's fashion world, gilets are available in many different styles and have become a very trendy piece of clothing. A man can take his pick from a wide variety of designs and materials.
The gilet was initially popularised by the Duke of Hungary, Lucien Schneller. In the 19th century, a gilet was a dress bodice and was shaped like a man's waistcoat. Over the years, the gilet evolved in terms of form and function. Today's gilets are worn either as an outer layer 'jacket' for extra warmth or simply as a smart accessory to dress up a casual outfit.
The addition of a gilet to your wardrobe can change your look from simple to spiffy. Whether it's for work, play or keeping warm, there are several things to consider when shopping for a gilet. The shopper should know their size, and consider the choice of materials. Gilets also come in different lengths, and there are right ways and some very wrong ways to wear gilets.
Many department stores and clothing stores offer a wide selection of vintage gilets. Most of them will have good deals like clearances or holiday deals, especially when shops on the high street change seasons. Buying from the department store allows the shopper to get their gilet right there and then, but the savings available online make the wait worth it. Shoppers will find the widest selection of gilets, vintage and otherwise, on eBay.
The Proper Fit
Even the most stylish and expensive gilet can look sloppy and untidy if it doesn't fit properly, both on the body and over the shirt underneath. Some gilets are designed to be a bit loose, while some are supposed to fit snugly. A proper fitting gilet can confer a stylish finish to an outfit, while an ill-fitting gilet can positively ruin a look. A shopper should choose a fit that suits their personal taste, their build, and the rest of the ensemble. A man should do some field research the next time he is out and about on the high street. He should go to a men's clothing shop and try on a few gilets. He should see which size fits him perfectly and feels the most comfortable. If it's too tight, the gilet may limit his range of movement, and this could be bothersome. If it's too loose, it may look like a piece of cloth just hanging on him, and this is certainly not a good look for a vintage gilet. He shouldn't forget to take into consideration the other pieces of clothing that he plans to wear with the gilet. Proper fitting clothes make the complete ensemble look flawless.
Different Gilet Materials
Gilets today are made out of different materials like cloth, fur, fake fur, fleece, and leather. Some gilets are made of silk or other fine materials and some come with or without embroidery. A shopper's choice of material should be based on how and where the gilet is to be worn and the image the shopper is trying to convey while wearing the gilet. A heavy vintage gilet is perfect for going outdoors in the cold, while a lighter material is more appropriate for going around town or for work. A man can add another layer to a high-end hiking jacket by wearing a sporty gilet to keep him warmer. Many bikers wear black leather gilets while riding their motorcycles. Rock stars often sport gilets in creative ways. Fur gilets and fake fur gilets are big in the fashion industry.
Different Gilet Designs
Even before the gilet became a hot piece on the fashion scene, they already came in various designs. They were initially designed to suit a particular purpose, such as for hunting or for formal occasions. Since then, gilets have evolved beyond just being a functional item or a status symbol. They have also broken gender boundaries. Plain gilets are the most common. Patterned gilets range from floral patterns, to paisley, to tartan, or even combination of these. Some gilets are lined with fur or faux fur, and others come with zippers. Some gilets even sport collars. Gilets also come in a variety of necklines. Depending on the design, a gilet can be worn with a casual outfit or a more formal ensemble.
Lengths of Gilets
In the early days of the gilet, this garment came in different lengths, from waist-length to knee-length gilets. Knee-length gilets are only worn, nowadays, as part of a costume. The waist-length gilet is the standard length today, although shorter gilets are available.
Gilet Colours
You can find a gilet in any colours or combination of colours. Since a gilet is commonly worn as part of an ensemble, it is important that a man choose a gilet in a colour that complements the rest of his outfit. He should also consider where he will be wearing his gilet. One would look very out of place wearing a bright yellow gilet to an office meeting. Wearing a gilet can be an expression of good fashion sense as long as a man wears the appropriate colour.
Style Tips for Gilets
Wearing a gilet is a simple way to look smart for a casual affair or sophisticated for a formal occasion.The cut, material, and colours all make a difference to the final overall look a man is going for. When it comes to gilets, getting the right fit is key. Since a gilet is worn on top of a shirt, the armholes should be big enough so that the shirt underneath does not ride up when a man raises his arms.
Layering is one of the most common ways to enhance an outfit. Having a few versatile gilets in his wardrobe is a great way for a man to expand his existing wardrobe. A man should buy gilets that allow him to create a variety of clothing combinations. Therefore it is wise to choose gilets in different neutral colours, such as navy, grey, and black, to make mixing and matching easier. Additionally, gilets can be worn in any season, so having them in different materials to suit the changing weather would help in diversifying the clothing combinations across the seasons. A cotton or linen gilet is essential for warmer temperatures, while wool or tweed gilts keep wearers warm when the temperatures dive in the winter months.
How to Purchase a Vintage Gilet on eBay
eBay has a wide selection of vintage gilets. Type the words 'vintage gilet' into the search bar and the site's search engine will generate a results page with listings that match those keywords. A gilet is also known as 'chaleco' or 'gileco' in Spanish, and 'yelek' in Turkish. You can also use these terms to do your search on eBay. Do a more refined search by adding the design, colours, and your size to your search parameters. If you have a specific style in mind, such as a sailing gilet or a camouflage gilet, you can also do a search for those styles. They are all out there just waiting to be purchased.
eBay Stores
While doing your research, you should also learn more about the sellers. Check out their eBay Stores and look at their profiles. Pay attention to their feedback scores and read the feedback left by previous buyers. Ask the seller for more information about the gilet and an actual picture, since most sites use stock photos. You can contact the seller by going into their profile and clicking on the contact link.
Remember to check out the seller's return and exchange policy. If it is not clear or properly listed, make sure to ask the seller about their individual policies. Be sure to find out if there is a time frame for returns and exchanges, too.
Conclusion
With so many vintage gilets to choose from, shopping for one can be overwhelming and even tedious, but with the help of this guide, understanding and knowing what to look in a gilet will make your purchase hassle-free. Always remember that the right size will make your vintage gilet look stylish. A proper fitting gilet always looks 200 percent better than an ill-fitting one. Who knows your style better than you? Choose your style, design and colours carefully. Match it with your personality and if you do this just right, you won't have any trouble mixing and matching your vintage gilet with many of the other clothes in your wardrobe. Consider neutral colours to make mixing and matching easier. You should also consider the weight of the material. Linen is lightweight and is more appropriate for summer, while wool will keep the wearer warm in winter.
You should also keep in mind where you will be wearing your vintage gilet. Mix and match your current wardrobe to fit your mood. A new vintage gilet can be more than just a jacket or accessory. It can be a clothing centerpiece that pulls a whole look together.