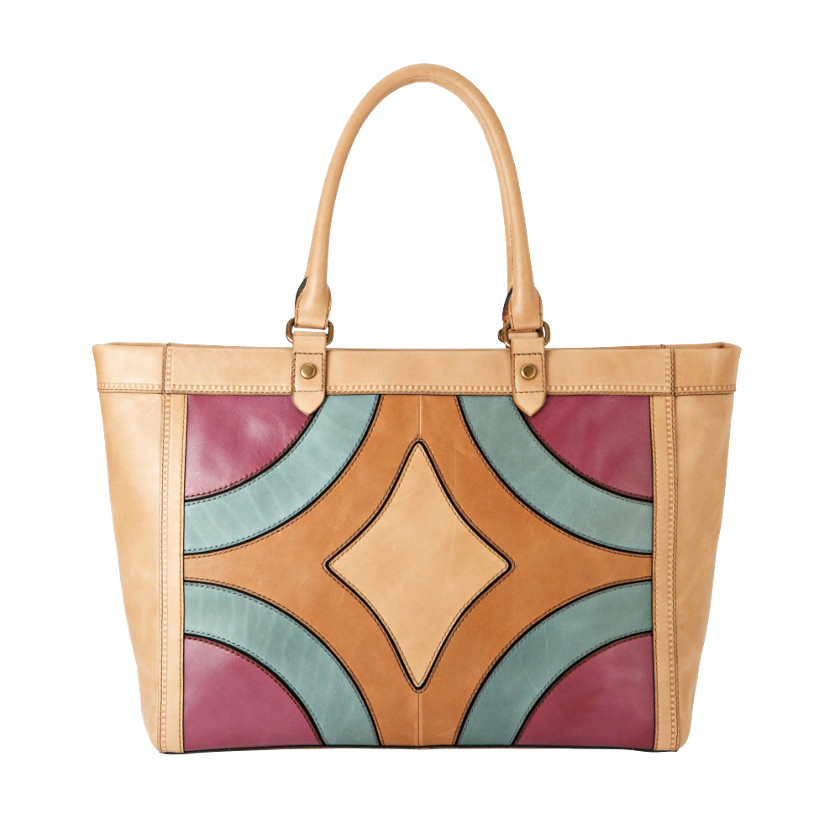 Vintage purses hold an appeal for women of different ages. While some women look for genuine vintage purses, others are content with finding reproduction vintage purses. It is helpful to understand the differences between genuine and reproduction vintage purses before one embarks on a purchase, as this can have a bearing on understanding the descriptions related to the condition of a purse. Before heading out to buy a vintage purse, it is recommended that a potential buyer knows what style of purse she wants in addition to being aware of how one can take care of a vintage purse.
Genuine vintage purses are available from select second-hand stores, antique stores, and stores that specialise in selling vintage clothing and accessories. Reproduction vintage purses are sold at department stores, handbag stores, and specialty stores. Vintage purses are also found online. One may avail of the extensive range of vintage purses, both genuine and reproduction, at the online auction site, eBay.
Genuine Vintage Purses
Although opinions differ as to how a purse may be classified as vintage, a rule of thumb is that a genuine vintage purse is one that is at least 25 years old. Some vintage purses can be up to 100 years old. A purse that is less than 25 years old is sometimes referred to as classic, and a purse older than 100 years of age is considered to be antique.
A genuine vintage purse is considered more valuable than a reproduction purse. Most genuine vintage purses have been used at some time over the years and may show some degree of wear and tear. Genuine vintage purses can be very expensive, depending on their age and condition as well as how rare they are.
How to Identify a Genuine Vintage Purse
In order to make a wise purchase decision that does not cost the buyer more than the value of the purse, one must understand how to identify a genuine vintage purse. A woman looking for a specific brand and style of vintage purse may read up about the particular purse in books about vintage bags and accessories. Top fashion houses such as Hermes, Gucci, and Louis Vuitton made their bags to exact specifications. Being familiar with a purse's shape, hardware, its fabric quality, labels, and other aspects helps one to spot a genuine purse from a reproduction.
Study the seam stitching on the purse. Genuine vintage purses have straight stitching that is evenly spaced. Take special note of stitching around zippers and closures, as well as on the outer seams of the bag. Stitching should be smooth and even, without any puckering. Seams on the outside of the purse should also be equal and evenly spaced.
Reproduction Vintage Purses
A reproduction vintage purse is one that is new, but it has been designed to look identical to a particular brand and style of vintage purse. Reproduction vintage purses are less expensive than many genuine purses, and a good quality reproduction may look very similar to an original. The major difference is that a reproduction purse looks brand new, having no signs of any wear and tear.
How to Identify a Reproduction Vintage Purse
Many reproduction vintage purses are easily identifiable, although some very good quality reproductions require some skill and knowledge to tell them apart from a genuine vintage purse. One way to identify a reproduction vintage purse is to look for imperfections in the lining of the purse. The lining on a reproduction purse may be gathered at corners, its stitching may be puckered, and the fabric may feel rough.
The quality and smell of the leather can be a good way to identify a reproduction vintage purse. The leather on a genuine vintage purse is of exceptional quality, with a typical leather smell. Reproduction purses may be made of imitation leather, and they may have a plastic or chemical smell rather than a natural leather smell.
Descriptions About the Condition of a Vintage Purse
Genuine vintage purses have been used over the years. How often they have been used and how much wear and tear they have suffered differs significantly. Vintage purses can be very expensive, and a buyer should be confident she understands the condition of the purse before making a final purchase. In general, vintage purses are categorised into the following groups based on their condition.
Mint Condition
A mint condition vintage purse is as close to new and unused as possible. Naturally, mint condition purses are the most sought after and the most valuable. A mint condition vintage purse is likely to have been used over the years, although it may have been used very little. It should be clear to see that the purse has been well kept and maintained. There should be no obvious marks, scratches, damages, or blemishes anywhere on or inside the bag. All clasps and closures should work correctly.
Excellent Condition
A vintage purse in excellent condition is one that shows normal wear and tear for its age. It is clear to see the purse has been used over the years, although it is not likely to have been used everyday. It should show obvious signs of being well looked after and cared for. The purse should show no obvious signs of damage, staining, or scratches. All clasps and latches should work properly.
Good Condition
A vintage purse described as being in good condition should show signs of normal wear and tear for its age. Vintage purses in good condition are likely to have some staining or wearing. However, the purse should have no obvious signs of damage. Clasps and closures should work sufficiently, although these may be a little loose or worn. The sale price of a vintage purse should reflect its condition.
Poor Condition
Poor condition vintage purses are the least expensive and least sought after. A poor condition vintage purse is likely to show wear and tear from regular use over the years. It may show scratch markings on its base, its clasps and closures may be loose, and there may also be some signs of damage or staining. The inner lining may have suffered small tears at its seams. A buyer should not expect to pay top dollar for a vintage purse in poor condition, no matter what brand it is. It is strongly advised that buyers understand the pricing differences among purses of varying conditions.
Types of Vintage Purses
The range of vintage purse styles is extensive. Therefore, it is suggested that buyers have an idea of what style of purse they are looking for to refine their search. Knowing what she is looking for can help a woman to save time, effort, and money when hunting for her vintage purse. The following table provides a list of the common types of vintage purses available and a description of each.
| Purse Type | Description |
| --- | --- |
| Baguette | Small narrow purse, long and rectangular in shape |
| Clutch | Small narrow rectangular purse, does not feature straps or handles. Used as evening purse |
| Coin Purse | Small purse, usually features metal clasp, used for carrying coins |
| Cosmetic Bag | Available in varying sizes and shapes, designed to carry a woman's cosmetic items |
| Evening Bag | Similar to a clutch purse, features a long, slender shoulder strap. Often features some type of embellishment, such as diamantes or sequins |
| Minaudiere | A small rectangular hardcover evening purse, usually covered with beads, diamantes, metal, stones, or hard leather |
| Muff | A purse designed for use in winter, made from wool, fur, or faux fur. The wearer tucks her hands into each end of the purse |
| Sling Bag | Similar to a tote bag, only smaller in size. Purse features a long shoulder strap |
With vintage purses, there are many variations within each of these categories of purses. Some types are more commonly sought after by vintage purse collectors than others.
Caring for a Vintage Purse
How one cares for a vintage purse depends on what the purse is made from. A vintage purse should be stored in a soft fabric drawstring bag and kept in a clean, dry area, away from direct sunlight or any direct heat source. Never store purses where they may be squashed out of shape. Plastic boxes are an ideal way to store vintage purses individually. Those made from leather should be regularly conditioned to keep the leather soft, supple, and free from cracking or drying out. Purses made from metal should be cleaned with an appropriate non-abrasive cleaner. Fabric vintage purses should be cleaned with a soft, damp cleaning cloth. Chemicals and fabric cleaning solutions should be used with caution.
Finding a Vintage Purse on eBay
When choosing to purchase a vintage purse on eBay, buyers may search by typing a basic term such as "vintage purses&" into the search bar. With this initial search, buyers can get an overall idea of the types of vintage purses available for sale on eBay. For those who would like to search for a more specific type of purse, such as a vintage Chanel purse or a black leather vintage purse,, simply type either term into the search bar. Alternatively, buyers can refine the search by using the search category options on the website. eBay enables buyers to search by condition, price range, or buying format.
eBay offers buyers a number of different payment options to purchase the desired vintage purse. The most common payment method used by eBay members is PayPal. This is a secure online payment method that is simple to use and fast. Payment by credit card is another common way to pay for an item on eBay. Buyers who plan to pick up their items in person may choose to pay cash. However, care should be taken when exercising this option.
Conclusion
Buying a vintage purse is a great way to gain access to a classic purse that may no longer be available to purchase brand new. Vintage purses are usually available in classic styles that do not go out of fashion. Buyers looking to purchase vintage purses should know how to identify the difference between a genuine purse and a reproduction purse. When purchasing a genuine vintage purse, it is recommended that a prospective buyer understand the different condition descriptions. To know where to search for a vintage purse, it pays to know the style of purse one wants, as there are several styles to choose from. Vintage purses, especially sought after designer brands, can be expensive, and special care must be taken in their maintenance. One may choose to head online to eBay to find a desired vintage purse. With its many easy-to-use features, eBay enables a buyer to easily find a desired vintage purse by searching through its many listings from sellers in varied locations.