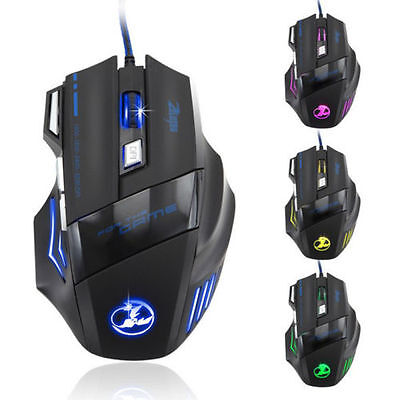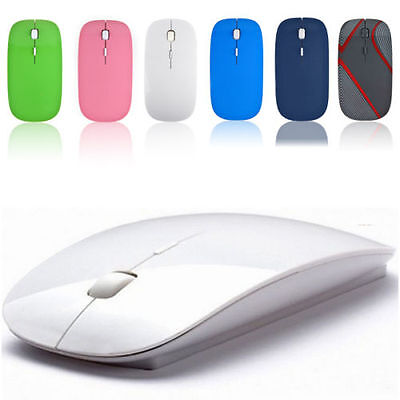 The days of being tethered to your desktop PC or laptop by a
wired USB mouse
or a laptop trackpad are thankfully over. Thanks to wireless infrared and Bluetooth technology you have the freedom to control your clicker from anywhere on your desk or elsewhere in the room. Here's our guide to
buying the best wireless mouse for you
.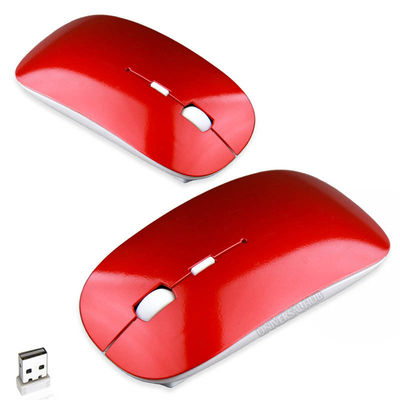 Advantages of Wireless Mice

As we mentioned above, the key advantage is freedom from the USB cable. That frustrating need to pick up and re-place the mouse on the surface, when the cable reaches its limits, is completely eliminated.

The lack of a cable also reduces clutter on your desk and frees up a USB port on your computer for other peripherals like scanners, printers, hard-drives, USB sticks, optical drives and more… although you can go wireless with most of those too these days.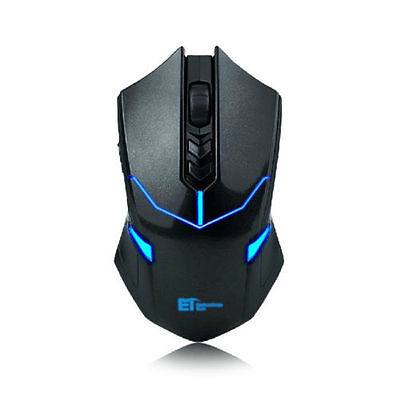 Disadvantages of Wireless Mice

Wireless devices usually cost a little bit more than wired counterparts due to the extra technical wizardry involved.

Also, thanks to the physical connection to the USB port, the computer itself powers wired mice. This is not the case with wireless devices. They must be powered by batteries.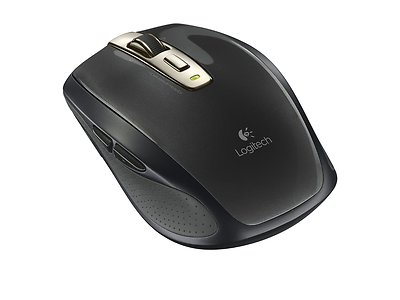 Wireless Bluetooth Mice
Bluetooth technology is a great way to free oneself from wires and cables. The tech can establish a connection with the computer from around 30ft away, meaning you're free to roam practically anywhere in the room. Once paired with your PC or Mac you'll be all set.
These mice usually take a couple of AA/AAA batteries that'll last a few months. Many mice also have on/off switches to help conserve battery. There are some great options from the likes of
HP
,
Logitech
and
Microsoft
available to buy.
Some Bluetooth mice require a tiny, thumbnail-sized USB adapter to connect, but most computers have built in Bluetooth tech. Check the compatibility before buying.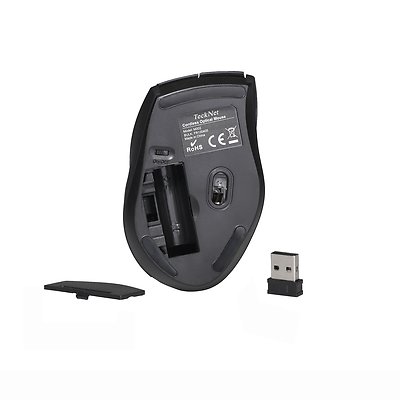 RF Wireless Mice

Although Bluetooth is the pervading wireless technology, you can still snap up wireless mouse that operate through radio frequency.

This will usually be through a transmitter within the mouse that makes contact with a receiver, in the form of a wired dock or a built-in component within the computer. They require little power and don't need direct line of site in order to function.
Infrared Optical Mice
The third main technology used for cable cutting is infrared. In optical mice you'll see a bright red light underneath. That sensor lets the computer know the position of the mouse, meaning you don't need a cable to transmit the information.
Optical mice are also great
because they can be used on a wide range of surfaces. Such as your leg or the arm of a chair! Like some Bluetooth mice, you'll need a tiny USB receiver to plug into your computer in order to connect. When you purchase an optical mouse, it will arrive with the accessory.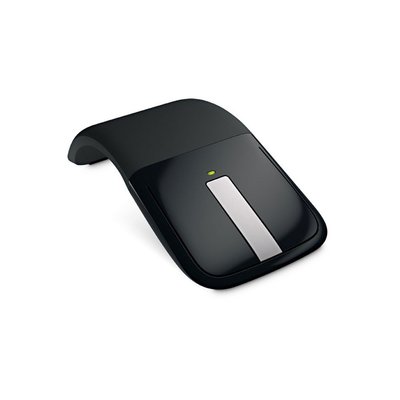 Folding Wireless Mice

A wireless mouse can make your device appear less cluttered, but a foldaway option gives you even more space and allows you to easily slide the accessory into your laptop bag. The Microsoft Arc Mouse is a great example of this genre.
Wireless Gaming Mice
Contrary to space saving foldaway mice, gaming mice, such as those made by Logitech or Razr are designed to be multi-button beasts to aid your World of Warcraft or Skyrim adventures. The
Logitech G502
and the
Razer Naga 2014
are notable examples.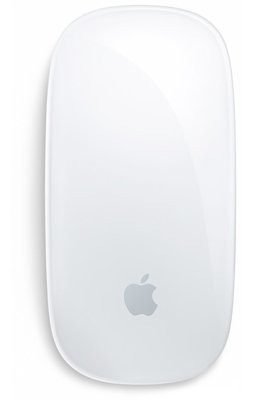 Apple Magic Mouse
If you buy an Apple Mac computer, you'll likely receive a
wireless Apple Magic Mouse
(or a Magic Trackpad, see below) with the bundle. The Magic Mouse is powered by Bluetooth technology and can be paired with the Mac computer easily upon set-up.
You'll be asked to press the mouse's button and the two devices will automatically recognise each other. You can also buy the Magic Mouse as a standalone item from the Apple Store or anywhere online.

Apple Magic Trackpad
As mentioned above, when you buy a desktop Mac computer like an iMac or a Mac Pro you'll get to choose between a Magic Mouse and a
Magic Trackpad
.
The trackpad replicates the experience of MacBook laptops, meaning it stays stationary and you perform actions like moving the cursor with a finger rather than the whole hand. Multi-touch gestures use multiple fingers to swipe, scroll, zoom, switch apps and much more.
The Magic Trackpad is also Bluetooth enabled and can be purchased as standalone items.
Where to Buy a Wireless Mouse

Great deals on wireless mice are easy to find with plentiful options on eBay.

You can pay anything from £5 to hundreds of pounds for a wireless mouse, but you can get plenty of value for well under £50.