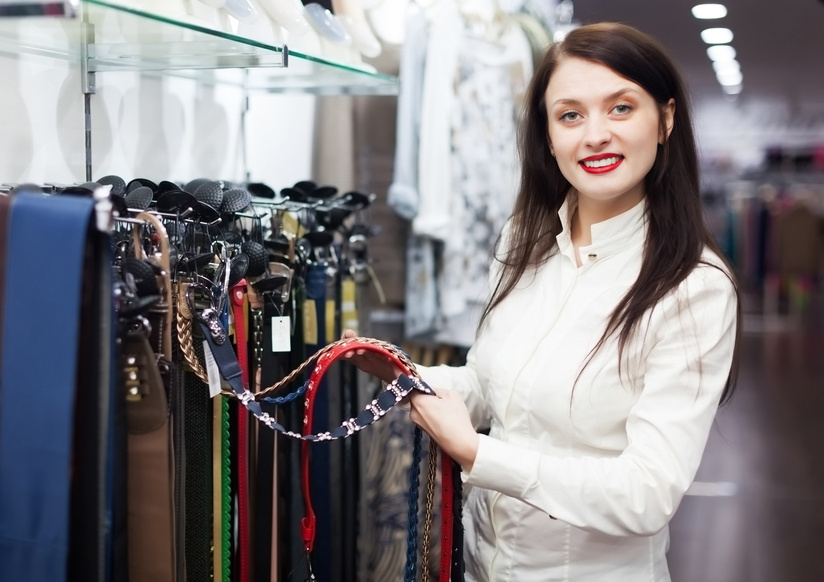 Women's black belts are both functional and stylish. Designed to keep pants secure at the hips or waist, they can also be used to cinch in the waist and create curves. These must-have accessories come in a wide array of shapes and styles and suit both professional and casual wear and follow women's fashion trends.
Width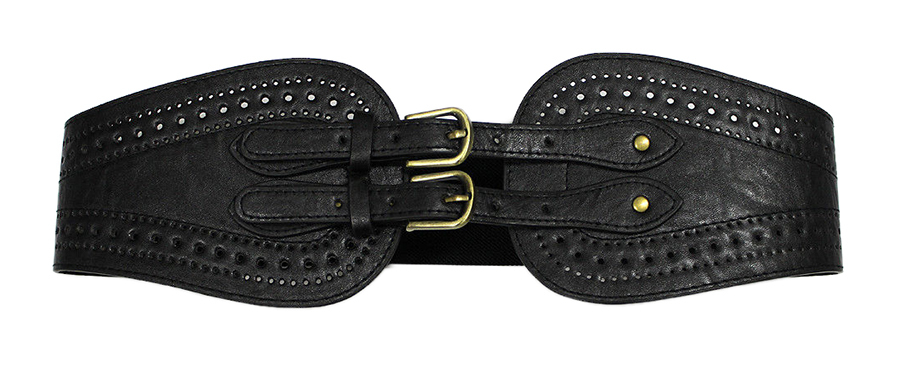 Wide black belts are generally worn around the natural waist and designed to highlight one's figure. Perfect for women with an hourglass or pear shaped body, a ladies wide black belt can also help create the illusion of a thinner waist. On the other hand, a thin black belt lends a more sophisticated feel; these can be worn at the waist, hips, or wherever else the wearer decides and are a good choice for more formal wear.
Body Type
The right belt can help a woman highlight her assets and downplay her problem areas. If you have a short torso, a skinny belt helps keep your body in proportion. On the other hand, women with long torsos can successfully pull off almost any style of belt. Still, those with a thicker or fuller midsection should opt for a wide black elastic belt as an alternative to leather.
Sizing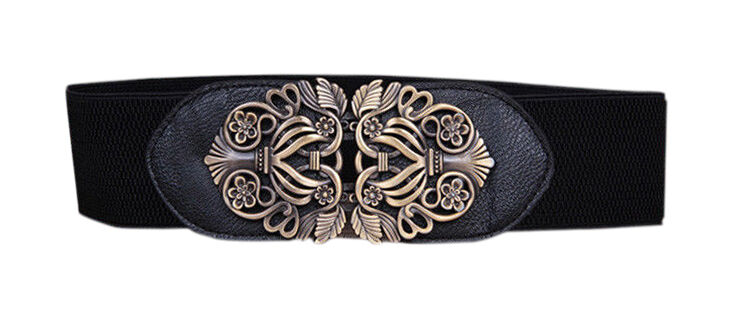 Consult the manufacturer's size chart to see the actual measurements for sizes from extra-small to extra-large. Purchase a belt about 5 cm larger than your actual waist size or one size larger than your trousers size; this serves to accommodate the material of your tucked in shirt and trouser material. Belts should have enough tail left after buckling to tuck under the first trouser loop or belt keeper. However, the tail should not extend too long far, as this can look strange. Generally speaking, the belt buckle should fasten into a middle hole, leaving holes on either side so that you can adjust for weight gain or loss without having to purchase a new belt. Still, some ladies black belts, especially those made from stretchy or elastic material, are one size fits all.
Style
Women's black leather belts come in a wide array of styles and may feature a simple or intricately designed belt buckle; they are renowned for their timeless look. Faux leather belts are also available as a cheaper alternative. On the other hand, suede black belts may be plain or made with patterns or braids; these belts are commonly worn at the hip or the waist. Still, ladies elasticated belts are generally wider and made from elastic or stretchy material. Other belt materials include plastic, canvas, nylon, chain, fur, and cloth. Generally speaking, most black belts are designed with a small gold or silver-toned buckle. Belt designs may be woven, adorned with beadings, metal studs, rhinestones, or fringe.