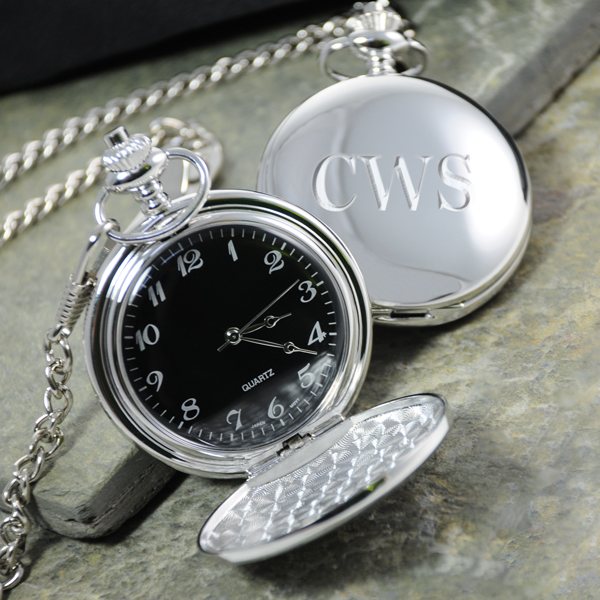 While pocket watches are often associated with older gentlemen in a three-piece suit, although they were once quite popular among ladies as well. A ladies pocket watch is designed for both beauty and utility, making them incredibly useful pieces of jewellery. Unlike pocket watches designed for men, which were primarily meant to be worn inside a pocket, ladies pocket watches were created to hang around the neck like a pendant necklace. Therefore, their cases are often incredibly ornate, especially the old antique pocket watches. Jewellery stores sell modern varieties of pocket watches, and sometimes a customer can get lucky and purchase a vintage model at an estate sale, but only eBay combines both old and new pocket watches for sale in the same place. Buyers who want a ladies' pocket watch should evaluate the piece based on the quality of its construction, as well as the appeal of its style.
The Long History of Ladies Pocket Watches
Pocket watches have a long history as timekeeping devices, going all the way back to the 16th century. During this time, and for many centuries thereafter, they were only worn by members of the nobility who had enough money to purchase them since each one was painstakingly crafted by hand. A pocket watch for a man featured a long chain that he tied to his belt while keeping the watch in his pants or suit pocket. However, ladies clothing did not come with pockets, so the pendant pocket watch became popular. Unlike a man's pocket watch, which was meant to be hidden away, a ladies pocket watch was visible to all. Therefore, extra care was given to its outward features.
Features of a Ladies Pocket Watch
One of the easiest ways to recognise a ladies pocket watch from a man's pocket watch is the closure of the case. The open-face closure, which leaves the watch face bare, is commonly found in men's pocket watches. This is ideal if the watch is going to be placed in the pocket, but not if it is going to be on display. Therefore, most ladies pocket watches feature what is called a hunter closure that completely encloses the watch inside a case.
Hunter Closures
Hunter closures add an extra layer of protection to a pocket watch, ensuring that its glass face does not get cracked or broken. Its name comes from the fact that hunters riding on horseback often used this style to avoid breaking their watches. Hunter closures are also more ornamental than the open face closure, which is one of the reasons why this style is commonly found on ladies pocket watches. A half hunter closure leaves a small portion of the watch face bare so that the owner does not have to open the watch to check the time. A double hunter closure completely encases the watch, and it snaps open at the top to reveal the time.
Analogue Faces
Pocket watches use analogue faces instead of digital ones. Many wristwatches have digital faces that tell the time through the electronic display. An analogue face tells time by using the hour and minute hand to point out numbers on a clock face, though some manufacturers use Roman numerals or symbols instead of actual numbers. Some of the complicated pocket watch faces can also keep track of the date as well as the time.
Jewelled Casings
Many ladies pocket watches come with jewelled cases, which should not be confused with jewelled bearings. Jewelled cases are outside of the watch while jewelled bearings are found inside the internal workings of a mechanical watch. Designers place jewels on the watch case to increase both its value and its beauty. Some antique pocket watches, especially those from the Victorian era during the 19th century, feature very large gemstones, including expensive diamonds. Modern pocket watches use smaller gemstones, and are often less ornate compared to their antique counterparts.
Pendant Chains
A unique feature of a lady's pocket watch is the pendant chain. The watch itself is the pendant, which lead to the increasingly ornate jewelled cases, often seen during the Victorian era. After all, if the watch was going to be on display, it might as well look like a piece of jewellery. The chain itself was also a thing of beauty, and buyers can usually find ladies pocket watch chains with intricate links, and delicate designs made out of precious metals. Some styles even incorporate gemstone settings onto the chain itself, making it glitter and sparkle from afar.
Fob Chain
The fob chain is a more recent invention that began to be used for ladies pocket watches once women started wearing clothing that included pockets. Unlike the belt, or buttonhole chain, commonly found with men's watches that attaches to their clothing, the fob chain is merely decorative. It hangs outside of the pocket, exposing the elaborate fob on its end. Fob chains are usually shorter than the other chains commonly associated with pocket watches, but because of the design work that goes into the fob itself, they are more expensive.
Ladies Pocket Watch Movements
The movement of a pocket watch refers to the mechanism it uses to tell time. Traditional pocket watches were always mechanical, but modern varieties use a quartz battery. Choosing between one or the other is largely a matter of personal taste.
Quartz Movements
Quartz watches use an electrified quartz crystal to tell time. In modern times, quartz watches largely replaced their mechanical predecessors because they are highly accurate at keeping time. While a mechanical watch often needs to be hand wound every day to remain accurate, a quartz watch can stay accurate to the fraction of a second for an entire year. However, while quartz powered watches are extremely popular with wristwatches, they are rarely found on pocket watches. This is likely due to a bias on the part of pocket watch enthusiasts, who claim that owning a pocket watch is about more than just being able to tell time accurately.
Mechanical Movements
Mechanical watch movements are the traditional type of pocket watch. They do not come with a battery and often have to be wound by hand in order to keep working, though some mechanical watches use automatic winding that responds to body movement. An automatic mechanical pocket watch does not need to be wound every day, and is a good choice for someone who wants the beauty of a classic pocket watch, without the hassle of caring for a completely mechanical one.
Jewelled Bearings
Jewelled bearings are often found inside high quality mechanical watches. These watches use jewels inside their gears to keep them working properly. Most antique pocket watches actually use natural gems such as rubies, diamonds, and sapphires, while their modern counterparts stick with synthetic, lab-created gems. For this reason, many antique watches are very expensive. Terms like 17-jewel, or 20-jewel, merely describe how many jewelled bearings are inside the watch.
Buying Ladies Pocket Watches on eBay
When it comes to finding pocket watches made yesterday, or even an entire century ago, no one has a collection quite like eBay. The variety of old and new ladies pocket watches is simply astounding, bringing together sellers from all over the world into a single location. A buyer can quickly become overwhelmed by the extensive selection eBay offers, which is why knowing how to use the search engine to find the pocket watch you want is extremely important.
Finding Ladies Pocket Watches on eBay
You can begin you search for pocket watches on eBay by typing in 'pocket watch' from the home page. This pulls up an extensive list of results that stretch into the thousands, which is simply too big a number for browsing. Start narrowing down your search by specifying what type of pocket watch you want. For example, if you want a watch with a hunter closure, type in 'double hunter pocket watch', or 'half hunter pocket watch'. You can also choose the material of the watch, such as 'silver plated half hunter pocket watch'. The more terms you use, the easier it is to browse through the results.
Conclusion
Ladies pocket watches represent high style combined with beautiful functionality. Once worn only by members of the gentility, they can now be purchased by anyone who wants to own a piece of timekeeping history. eBay carries a large selection of new and antique watches. Ladies pocket watches are slightly more ornamental than useful. Most of them feature faces completely enclosed in a hunter closure so that the watch has to be completely opened in order to tell the time. They also use mechanical movements instead of quartz batteries, although it is possible to find pocket watches with this option. Most of them are also quite heavy due to their heavily embellished designs. In return, buyers get an item that is both a piece of jewellery as well as being a watch. Many people gratefully trade in the slight inconvenience of owning a pocket watch, for the style and grace it brings into their lives.