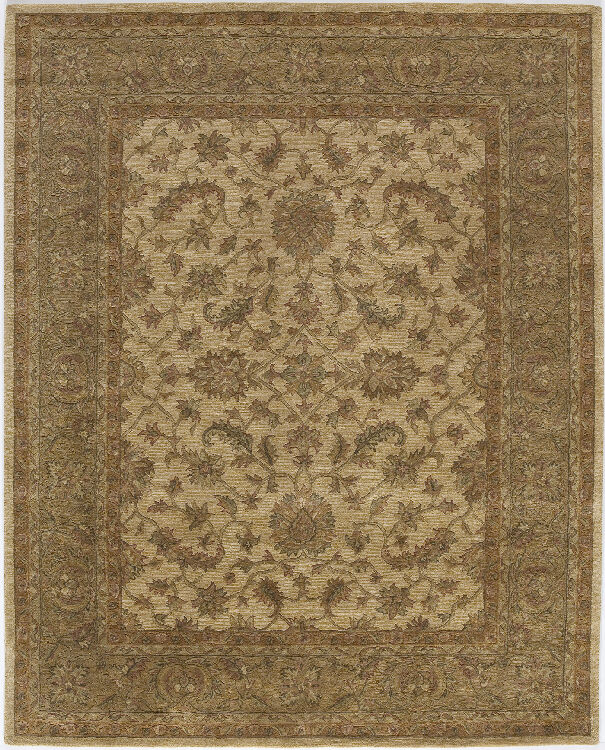 An attractive antique carpet is an item that can add a lot of character to any space. A common issue for buyers, however, is not having enough information to help them purchase an authentic antique rug that is both of good quality and affordable. The following buying guide will assist purchasers by providing the information they will need to get the best value possible. In order to achieve that aim, the following topics will be discussed: a brief history of antique rugs, a discovery of antique rugs as a contemporary item to purchase, different weaving techniques commonly used on antique carpets, the common motifs used to decorate antique carpets, factors to consider when purchasing an antique carpet, and best maintenance practices for an antique carpet. With that information, consumers will be best prepared to search out the best quality carpet that their budget allows.
History of Antique Carpets
The originators of the antique carpetwere the Persians. Historical evidence shows carpets dating back to 500 BC, in what is now modern day Iran. These carpets decorated the kingdom, and eventually the tomb, of Cyrus the Great. Dating through the first millennium, ornate Persian rugs made of silk, cotton and wool graced kingdoms throughout the Middle East.
Techniques expanded and flourished in carpet making, catapulting the craft to what scholars consider its golden era during the Safavid Dynasty (1492 – 1722). Taking dominance over modern day Iran, Azerbaijan, Armenia and most of Iraq, Georgia and Afghanistan, the Safavid dynasty would witness the highest evolution of the Persian, and Middle Eastern rug-making tradition. At that time, carpet-making guilds dotted the kingdom.
Though a revival of the Middle Eastern rug tradition would occur in the 20th century, antique collectors regard the Safavid period as the high point of carpet creation. Contemporary carpet creation is now muddled in modern issues of patents for rug motif designs, the disappearance of many historic decorative motifs and cheap factory reproduction carpets appearing as competition.
Discover Affordable Antique Carpets
In order for a carpet to be considered an antique it must be 100 years old or more. In this regard, many antique connoisseurs have noted that true antique carpets are of a limited supply, a supply that is diminishing. In the search for affordable carpets, however, there are options available. eBay has a variety of listings for affordable antique carpets available to purchasers.
Components of Affordable Antique Carpets
The following section will discuss some of the common weaving techniques that were used to create antique carpets.
| Part | Description |
| --- | --- |
| Kilim | Kilim, the oldest variety of flat weave, literally means "double faced." When completed, both sides of the carpet are the same. |
| Dhurry | Dhurry is a flat weave made in India and Afghanistan. A tightly woven weave, Dhurry was used historically as a weaving art form that was tightly controlled by guilds that sold them exclusively to local authorities and influential people. Usually made of cotton or wool. |
| Sumakhs | Sumakhs are flat weaves that have a design on one side of the carpet and loose ends on the back. Sumakh's are known for geometric shapes running lengthwise that often included diamonds and mountains. |
| Aubusson | Aubusson was originated in France and used the Kilim, double-sided technique. Common designs that appeared were floral and medallion patterns in pastel shades. |
Types of Motifs on Affordable Antique Carpets
The following list details a few of the most common motifs on antique carpets.
Type

Description

Considerations

Boteh

In modern nomenclature this is often called a paisley design. This design is of droplet shaped vegetables.

· Originated in 221 BC as a pattern out of Persia.

· Sometimes referred to as "Persian Pickles" or "Welsh Pairs".

Gul

Repeated octagonal patterns often with a flower theme.

· Common in carpets originating from Turkman, Gorgan, and Khal

· Gul is Farsi for flower.

Herati

Repeated design of flowers surrounded within a diamond surrounded by curved leaves parallel to each other.

· Also comes in geometric or curvilinear designs.

Mina-Khani

This pattern is made up of repeated daisies interlinked by diamond, (often curved) or circular, lines.

· An exclusive design amongst certain weaving guilds. Most notable are those creating Varamin Rugs.

Rosette

A circular design radiating from the centre medallion that suggests a petal of roses.

· Originated in the Middle East.

· Sometimes used in the decorations of military awards.

· Common in Nain rugs.

Shah Abbassi

A grouping of palmettes

in medallion designs.

· Used in the centre of designs, and also as bordering too.
Factors to Consider when Buying an Affordable Antique Carpet
When discussing antique carpets, sources use the words carpet and rug interchangeably. There are differences however. A rug is much smaller; it can be seen as an item that is 3.2 square metres or less. A carpet on the other hand, is a furnishing that is 3.2 square metres or larger. In the search for a carpet be aware of this semantic difference. Perhaps it is a rug that the buyer is looking for.
Knots per square inch count
When purchasing an affordable antique carpet the quality of the item must be considered. The best method to test the craftsmanship of an antique carpet is to do a test for knots per square inch. (KPSI) This is done by flipping over an antique carpet and using a tape measure to measure out one inch, (2.5 cm). Count the number of knots that occur along that inch. As a rule, the more knots counted means the carpet is of higher quality. Carpets made of lower quality wool will have a KPSI of 35 – 50 while carpets made of high quality silk could have as high as 300 or more. Inquire with sellers about the KPSI count.
When buying an affordable antique carpet, the buyer should always assess its colour. Historically, carpets were coloured with natural vegetable dyes. These dyes did not have the vibrant quality of more contemporary artificial dyes. The more worn, natural looking vegetable dye colour, the more valuable the carpet is likely to be.
Identify patterns or motifs woven into the rugs
Using the list of common motifs mentioned in this guide, consumers are advised to attempt to identify motifs on prospective carpets that they are considering to purchase. Comparing the motif to online examples provided by reputed antique carpet dealers is a good way to establish the carpet's historical background and real value. Look for Arabic signatures woven into the boarders of carpets. These signatures were often identifying marks for different manufactures of antique carpets and they can help to authenticate the carpet as an antique.
How to Best Maintain an Affordable Antique Carpet
In order to maintain the quality, and value, of an antique carpet it is advised that the following steps are undertaken
1) First vacuum both sides of the carpet/rug.
2) Create a mixture of cool water and liquid soap. The mixture should be one-half teaspoon of soap per one-half cup of water.
3) Use a soft, long bristled scrub brush. Work the brush over the carpet in small sections using straight linear motions. Do not rub too roughly as this may cause damage.
4) Use a laundry brush to clean the fringe of the rug.
5) Apply small amounts of clean water to rinse away the soap.
6) Use a clean window squeegee to remove any excess water.
7) Place the carpet/rug on a flat surface to dry. Turn the carpet/rug over to make sure both sides dry at an rate.
Accessories for Affordable Antique Carpets
Antique carpets help give a space character. The best accessories for them are pieces of furniture that complement the carpet. Also consider purchasing equipment to maintain the carpet.
Tables
Lamps
Desks
Chairs
Soft brush
Laundry brush
Gentle soap
Finding Affordable Antique Carpets on eBay
Once you determine the type of affordable antique carpet you want to purchase, visit the Antiques Portal on eBay, click on 'Carpets/Rug's and start searching item listings. The Categories list on the left-hand side of the eBay page helps to narrow the search.
Searching for Affordable Antique Carpets on eBay
Search eBay listing titles for specific words when shopping for affordable antique carpets, to find Antique Persian Carpets type 'Antique Persian Carpets' into the search box, and then click the Advanced button to customise the results. Also visit eBay's Search Tips page for more advice on searching for affordable antique carpets with keywords. If you can't find the exact affordable antique carpet that you want, try shopping eBay Stores.
Conclusion
While searching for an affordable antique carpet the central issue is balancing the quality of the item and its value for money. Consumers must not look for a 'cheap' antique carpet, but rather try to find good value on the carpet they select. By following the methods discussed in this buying guide, a quality and affordable carpet can be found. Consumers are encouraged to look at available carpets on eBay and ask valid and pertinent questions to the carpet sellers. Once you have collected this information, you can buy an affordable antique carpet safely and securely on eBay.