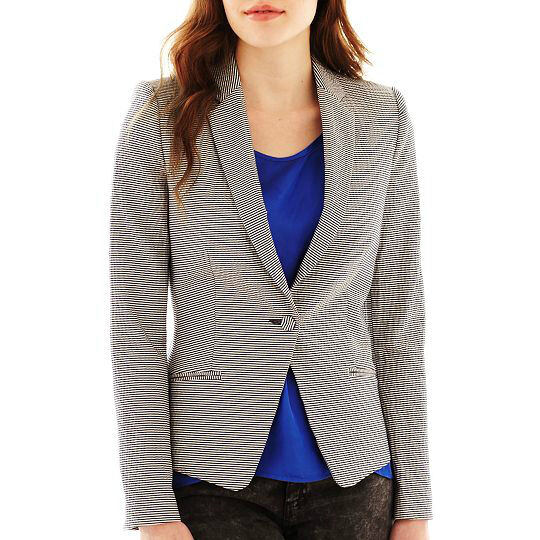 Women's suits are ideal outfits for making a good impression at a job interview, looking professional at work, or simply creating a relaxed, yet elegant casual style for everyday wear. Regardless of the reason for which a woman decides to buy a suit, there are plenty of models available in high-street stores and online. Buyers who are on a budget should not worry, as there are numerous affordable suits for women and they come in various styles, colours, and materials.
Being on a budget does not mean one has to wear a suit that is outdated or unfashionable. While it is true that a high-quality women's suit can be expensive, there are plenty of alternatives for women who wish to look great in a suit that is stylish, yet affordable. In order to be able to buy such a suit, women should have at least some basic knowledge about different styles of suits and ways to wear and accessorise them. All this information is essential for making a wise investment when it comes to affordable women's suits that conform to fashion for women today.
Tips for Finding an Affordable Women's Suit
The two most important things to consider when buying a women's suit are the way it looks and the way one feels when wearing it. With these two points in mind, women should browse as many styles as possible before purchasing a suit. Even though the budget may be tight, this is no excuse for wearing a suit that fits poorly and transmits the wrong signals about the person who is wearing it. Picking up a suit that fits perfectly is simply a matter of knowing a few basic tricks.
Getting the Fit Right
Whenever a woman is going shopping for a new suit, she needs to keep in mind that looking good in a suit is all about fit. Many women are wearing suits that are too big or too tight for them and they would be surprised to find out that the size they should wear is not the same one they are used to from jumpers or T-shirts. Wearing a loose fit because is supposed to be comfortable is a myth; a suit needs to be fit perfectly in order to look good.
Affordable Women's Suits Styles
Women's suits come in a range of styles. Probably the most popular style is the professional one, which is suitable for the office, interviews, and business meetings. This look can be easily attained by opting for suits with a knee-length skirt in neutral, solid colours. If women opt for trousers, these should be a classic fit with straight leg. White blouses are perfect for maintaining a conservative look when wearing a professional suit. Women should keep in mind that some suits are more casual than others, which means that modern cuts and lighter fabrics, such as linen, are perfect for offices with a business-casual dress code. Finally, suits can be a good option for special events, including weddings or dinner parties and, in these cases, elegant fabrics such as silk or satin are the best choices.
Popular Fabrics for Women's Suits
When shopping for affordable women's suits, buyers should go for natural fabrics, such as wool, whenever possible, because synthetic materials such as polyester may look cheap. Moreover, wool is more breathable and comfortable than polyester. Polyester suits may be less expensive, but they may not look as professional as a cheap suit made from wool. Fortunately, there are many brands that offer wool suits with a reasonable price tag.
How to Wear an Inexpensive Women's Suit
Women should keep in mind that looking great is all about details. The overall look of a suit can be salvaged or ruined by details, so buyers should find out what type of cut looks good on them and purchase a suit accordingly.
The way a suit fits is essential for looking good, both when standing and sitting. The suit should fit a woman's frame when sitting without sagging. The jacket of any suit should reach the hips and wrists and sit perfectly on the shoulders. In order to determine whether the trousers or skirts are loose enough, one should be able to fit two fingers between the abdomen and the waistband.
Even a very affordable suit can look more expensive than it is with the proper accessories. These should be chosen in concordance with the look one is trying to obtain. Thus, simple jewellery and contrasting shirts are perfect for a professional outfit, while a more casual occasion may call for chunky jewellery and shirts in vibrant colours. A quality pair of shoes and a leather bag may compensate for a cheaper suit and make the overall outfit look stylish and professional.
Types of Affordable Women's Suits
Depending on the occasion one decides to wear a suit as well as the personal preferences, women should choose from different styles of suits. The most popular of them are skirt and trousers suits, but women can also opt for three-piece suits.
Women's Trouser Suits
Inspired from menswear, trouser suits are nowadays essential for a professional woman. In most cases, these suits are made from wool, but lightweight fabrics are also popular, especially for women looking for semi-casual outfits. Trouser suits feature a jacket and a tailored pair of trousers cut from the same fabric. Women should pay attention to the style of the jacket in order to find a flattering style. For example, petite women should opt for cropped jackets as they may make their legs appear longer. As for colours, business trouser suits are usually fray, navy blue, or black.
Skirt Suits
When choosing a skirt suit, women should first consider the occasion. For a stylish business outfit, buyers should stay away from skirts that come above the knee and loud colours. A shorter skirt is ideal for a night out and there are plenty of options available for women who wish to buy a skirt suit with a fashionable twist. Special occasions require for a more dressy skirt suit, in fabrics such as satin or silk.
Three-Piece Women's Suits
Three-piece sets are the perfect choice for women who want to get two suits in one. This can be a good way to save on office outfits because three-piece suits come with a jacket, skirt, and pair of pants, all made from the same fabric. These types of suits can be easily accessorised, thus being extremely versatile.
Women's Suits Sizing Guide
Finding a women's suit that matches both one's style and budget is not easy, but buyers should keep in mind that even a cheap suit can look great if bought in the right size. As fit is very important when buying a suit, women should make sure that they have accurate and up-to-date measurements before going shopping. Sizing can differ greatly from one retailer to another, so women should pay close attention to sizing information when browsing for suits online. The chart below offers some useful information when considering sizing.
| UK Size | Bust (cm) | Waist (cm) | Hips (cm) |
| --- | --- | --- | --- |
| 6 | 78.5 | 60.5 | 86 |
| 8 | 81 | 63 | 88.5 |
| 10 | 86 | 68 | 93.5 |
| 12 | 91 | 73 | 98.5 |
| 14 | 96 | 78 | 103.5 |
| 16 | 101 | 83 | 108.5 |
| 18 | 108.5 | 90.5 | 116 |
In order to fit well, a suit should not be too tight, but not too loose as well. A tape measure made of cloth is ideal for taking measurements for a suit.
How to Find an Affordable Women's Suit on eBay
The best way to find an affordable women's suit is browsing through a large number of styles. eBay is the ideal place to do that, as it offers a wide variety of women's suits in all styles, sizes, and prices. Moreover, it is very easy to find what you need on eBay.
Begin your quest for an affordable women's suit on eBay by simply typing 'women's suit' in the search bar on top of eBay's home page. All you need to do then is browse the selection and find a suit that matches both our preferences and your budget. Refining the search results according to criteria such as size, style, colour, or price will make the search process a lot easier.
When shopping on eBay for affordable women's suits on eBay, you should always pay attention to the product description because it can offer key information about fitting and sizing, which is vital when it comes to suits. If you are not sure about sizing, you can always ask the seller more questions before committing to buy a suit.
Conclusion
Many women need to have several suits in their wardrobe, as these are essential for office and other occasions where one needs to look professional. It is true that women's suits can sometimes be expensive, but this does not mean that there are no affordable alternatives. Women's suits come in a variety of prices and a suit can look perfectly and be affordable at the same time. There are actually so many options to choose from when it comes to inexpensive women's suits that it is often difficult to decide which one to buy.
The cut, fabrics, and colour of the suits are essential elements to consider when shopping for affordable suits. Sizing is essential as well, so buyers should be very careful about this aspect when shopping for a new suit. Women should also try to accessorise their suits with the right shoes, bags, and jewellery in order to create a professional and sleek look that appears more expensive than it is.