The floor lamp has a long history dating back to the oil lamps of the 1700s. Today's bulbed lamps more closely resemble lamps made in the early 1900s. In fact, this is the era where most antique floor lamps hail from thanks to the invention of the incandescent bulb. When buying an antique floor lamp, assess its condition but know that most broken or missing parts are fixable.
Types of Antique Floor Lamps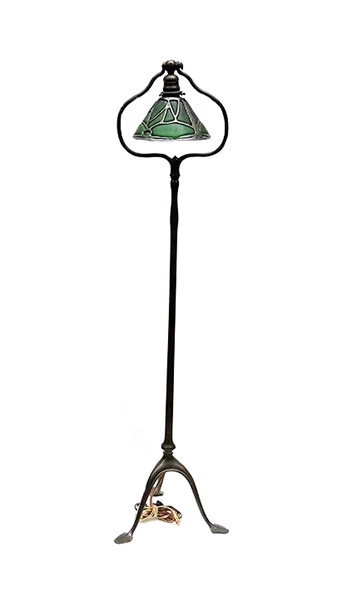 Although the floor lamp is already a specific type of lamp, there are different kinds of lamps within this category. Bridge arm lamps, diffuser lamps, and Victorian piano lamps are just a few antique floor lamps on the market. Take a few minutes to browse pictures of antique floor lamps to get a better grasp of your preferences.
Antique Floor Lamp Base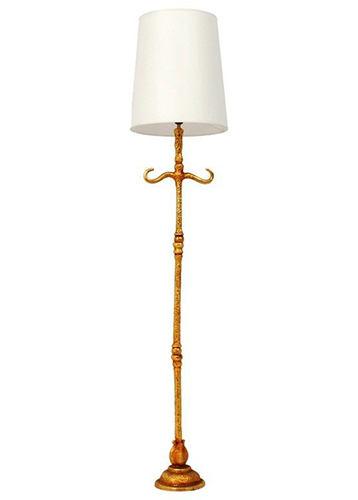 As with all antique furniture, antique lamps are not always in the best of shape due to poor storage conditions, unfortunate accidents throughout the years, or simply old age. Occasionally, you may find an antique floor lamp being sold with only its base because the shade perished years ago. Never fear, you can fit a new shade onto the lamp base. Use this opportunity to make the floor lamp unique and help blend it with your current decor.
Antique Floor Lamp Shade
Likewise, you might also come across an antique floor lamp shade without its base. The shade is usually harder to keep in good condition because it is often made from fabric and has a fringe or other easily damageable parts. If you find a great-looking antique shade, you can install it onto a new base or pair it with an antique base purchased separately. Keep in mind that while lamp shades and their bases are frequently interchangeable, sometimes they are not, but you may be able to retrofit them.
Antique Floor Lamp Parts
It is not unusual to luck out and purchase a lamp base with its original shade. However, it may be necessary to replace some of the lamp's parts. For example, antique floor lamps can have broken sockets, missing screws, or the wrong adapters. Fortunately, you generally don't have to worry about finding an antique floor lamp that is perfect in every way. A lighting store can help to make recommendations on replacement parts and adapter changes.
Affordable Antique Floor Lamps
Antiques can be expensive because of their demand and relative rarity. If you like the appearance of antique lamps but don't care if the item is truly antique, many furniture manufacturers create floor lamps from aged bronze or use pewter finishes to give an antique look. Buying a new floor lamp that simply looks antique is potentially more affordable than buying a genuine antique floor lamp that's been kept in mint condition for the past 100 years.