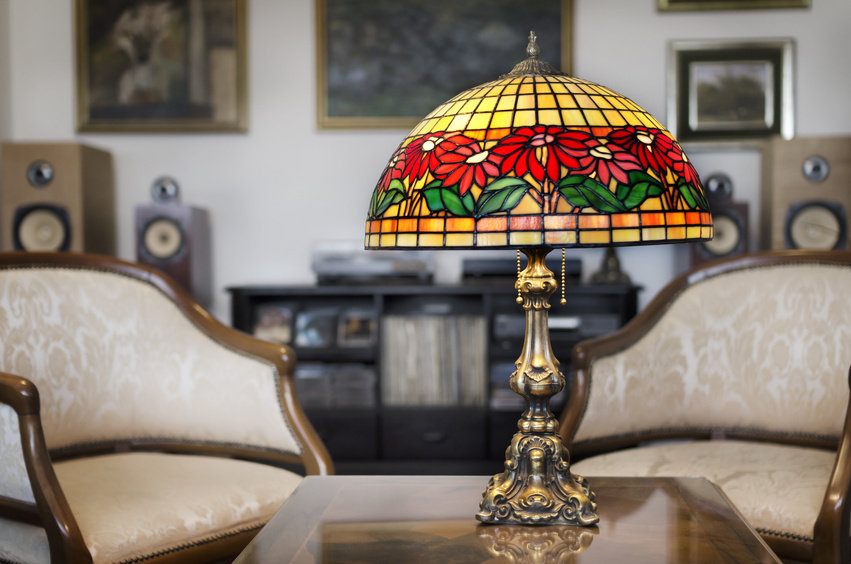 The industrially-inspired art deco design philosophy swept the world during the 1920s and 1930s. Although geometric shapes and sleek lines typify what most associate with the style, lamps from this time period often hark back to older forms with nudes, fleur-de-lis, or animals. Finding an appropriate art deco lamp for a desk should include consideration of the light's unique style, size, and functionality.
Art Deco Lamp Style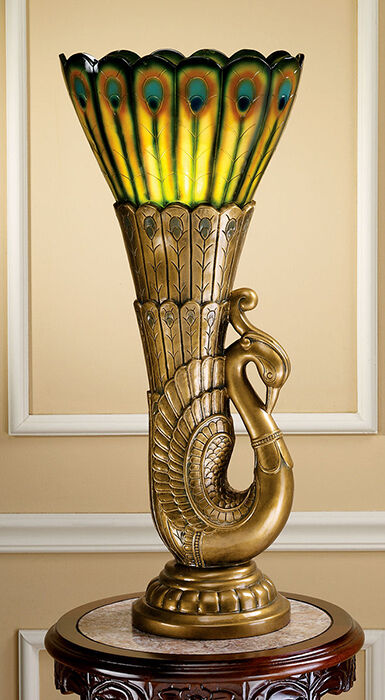 Potential buyers must contemplate the matching or complementing of a room's design before making a purchase. Although beautiful, fixtures featuring a naked lady, for example, might prove too risqué in more traditional environments or in shared workspaces. These designs range in aesthetic to the abstract, to the literal. Some may prefer the simple lines and basic construction of an art deco desk lamp, while others might elect to make a statement with an interesting table lamp. Popular art deco lamp designers include A.R. Gerdago, who created pixie lamps that featured sculptures with globed lights, as well as Ronson Art Metal Works, who specialised in creating more Egyptian-themed fixtures.
Art Deco Lamp Sizes
A lamp's size also determines how well it will suit a desk space. If planning to use the new lamp in a busy environment, examine the furniture's surface area for a spot that will not interfere with workflow. Then, determine the best width for the circumference of the base using a ruler. Next, imagine how tall the lamp needs to stand by asking a friend to place a measuring tool in the identified space. For best results, sit down or stand across from the ruler or tape measure to figure out which height works best. Also remember to consider whether or not the space accommodates a large lamp shade. Some art deco lamps feature impressive and elegant domes of glass, but those may block lines of sight depending on their placement.
Art Deco Lamp Functionality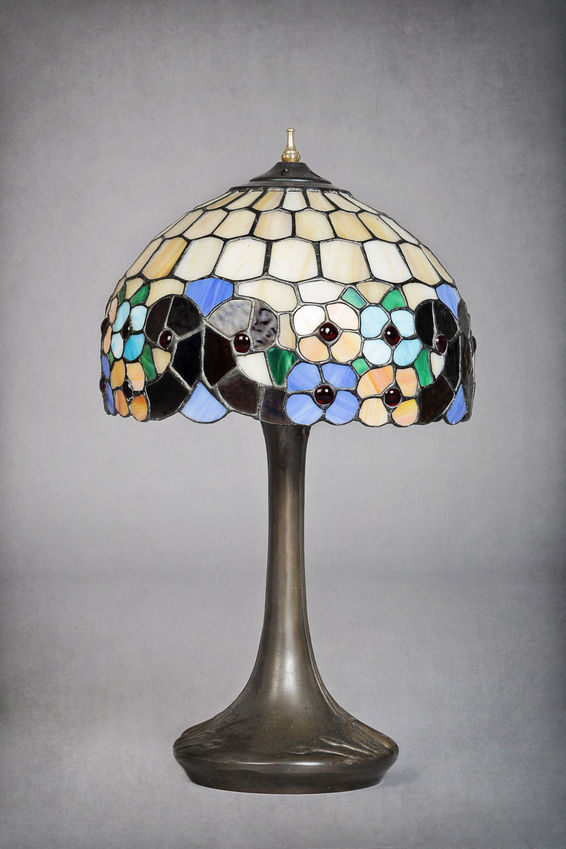 While many art deco lamps stand at the same angle and height all of the time, some offer the ability to swivel around a desk space and spotlight items as you work. Many also include the option of changing the direction of the light's head and lowering the height of the fixture. The most functional art deco desk lamps tend to move away from the sculptural design and fall under the streamline construction more commonly associated with the era. However, non-moving light fixtures still serve desktops well. It really depends on your specific needs and stylistic preference. Luckily, a wide range of these products exist, making it easy to find something that best meets any expectations.