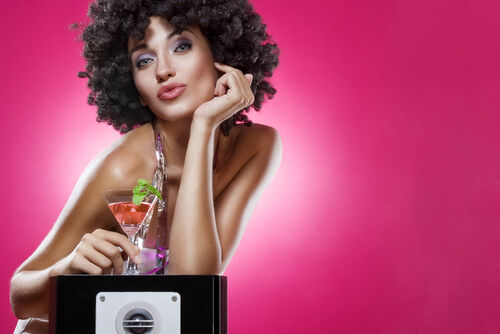 Whether you're playing a gig or recording your own music, you need the right speakers to get the best sound. Here's how to choose the perfect set to suit your needs.

What's in your guide to active speakers:
What are active speakers?
Why choose active over passive?
How will you use your active speakers?
Do you need a subwoofer?
Your active speakers FAQ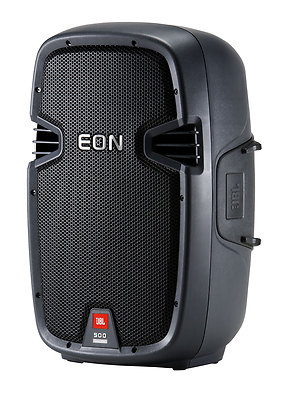 What are active speakers?
Want to do full justice to your lovingly built up record collection? Got a DJ set coming up? Or maybe you're planning a DIY wedding reception? However you choose to listen to music, the right
speakers
are crucial.
Once you've found your ideal sound source – be it a laptop, turntable or even musical instruments – you'll need a set of speakers to turn electrical signals into booming, crisp, detailed sound. Speakers are essentially very subtle air pumps, moving audio waves around a space so that a listener is surrounded by sound. Because moving these sound waves around is such a delicate operation, the way a speaker is built can influence what you hear in a near infinite number of ways.
Similarly, the amplifier you choose to connect your speakers to will also affect the sound you or your audience hears.
Active speakers
have their own amplifiers built into them, removing the need to match a stand-alone amp to the speakers. That means they don't rely on another unit to power them, and you can rest assured you won't blow your speakers by hooking them up to a too-powerful amp.
Their all-in-one nature means they're perfect for quick set-ups in different venues. With no need to worry about an amp, you can plug your sound source directly into the speakers and start it up. Many musicians like to use active speakers as they're easy to plug into a laptop or simple home studio system as monitors.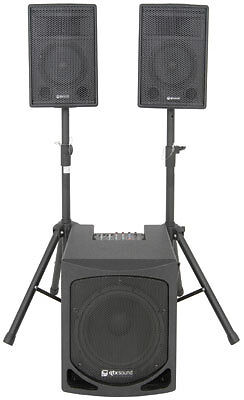 Why choose active over passive?
One word: simplicity. Say you've got a last-minute gig with your band. You throw your passive speakers into the van and get to the venue, only to find that the in-house PA system has seen better days and simply isn't good enough to use. Your speakers are useless – with no amp to power them, you'd be better off going acoustic for the evening.
Passive speakers
are just that: speakers that will sit idle unless powered by an external amp. Bad news if you don't want to keep crossing your fingers in the hope that an in-house PA system has everything else you need. If you have your own amp to power them, you'll need to then make sure your system is set up to complement each venue's acoustics and ultimately make you sound great.
It can be a very complicated, hit-and-miss process. That's why many musicians and DJs playing in smaller venues prefer to use active speakers. The element of the unknown is removed and they can anticipate exactly what their music will sound like, plus it's much quicker to set up.
That said, passive speakers have their place as part of more complex sound systems. For larger gigs or open air events with more attendees, more volume is needed – and the risk of active speakers overheating increases. As the volume is cranked up to reach more ears, the inbuilt amps of active speakers have to work far harder and there's a risk of blowing the speakers. Keeping the amp and speakers separate, as with passive speakers, can mean both are easier to maintain in the long run.
So the rule of thumb is this: for personal use and smaller to mid-sized gigs, active speakers will offer fidelity, portability and ease of use; for larger scale events where the speakers eat up more power as they push sound to more people, passive speakers and the flexibility they offer as part of a modular PA are a good idea.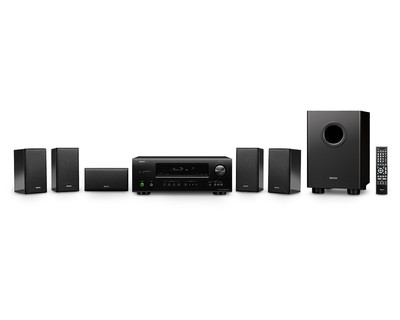 How will you use your active speakers?
As part of a home cinema system: Active speakers are a great way to add real substance to the way your music and movies sound, without investing in a costly amp and lengthy cables. You can even buy high quality wireless active speakers from renowned manufacturers such as Q Acoustics and Denon.
As monitors: Monitor speakers don't manipulate the sound they generate – they deliver an audio track in its truest form. If you're recording your own tracks in a home studio, active speakers can be plugged straight into your laptop for playback. You'll hear your recordings in neutral, unflattered form, so you can create a balanced mix that will sound good on a range of systems.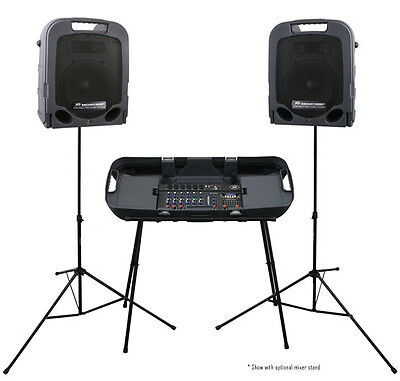 As part of a PA system: Reduce the stress of sourcing the right equipment if you're a regularly gigging musician or DJ. A set of active speakers will be perfectly ample for bringing your performance to life in small venues that don't have their own PA systems.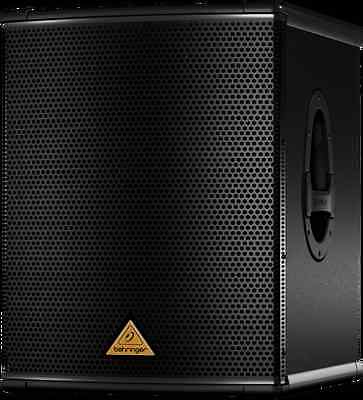 Do you need a subwoofer?
Most active speakers reproduce punchy bass frequencies thanks to good quality, inbuilt woofer drivers. If you're using them at home or in the recording studio, active speakers on their own will do a fine job of bringing out those lower sound ranges. But if you're DJing or playing with a band, there are some situations where you might want to consider adding a
subwoofer
to your set-up.
Any performance will be enhanced by a subwoofer, although it's not always necessary. If you're performing in a small space it's highly unlikely a subwoofer is going to make much difference. The same goes if the bulk of the gig is spoken word or vocals heavy. But electric shows and especially DJ sets will benefit from the extra impact a subwoofer can deliver. Be careful though – a subwoofer could overpower the rest of the sound if it is used in a room that's too small.
Your active speakers FAQ
How should I place my speakers?
Try to aim for the far left and right corners of the audience, near the side walls or at the corners of the stage. Mount the speakers so they are slightly above head height of the audience. And aim to leave about a metre between each speaker and the wall or ceiling.
What input sockets do I need?
Three staple inputs are Speakon, XLR and TRS types. These will cover the most common cable connectors.
What size speakers should I buy?
The bigger the audience, the greater the volume. That's the rule when it comes to choosing how big to go with your speakers. Bigger cabinets and bigger drivers will generate more air movement and envelop people in sound. For home use, smaller is often better so that sound does not bounce off your walls.
What materials are good speakers made from?
The best speakers are made from wood, or a wood-resin mix (often known as "iron wood"). This helps resonance, giving the sound a warmer edge. It also prevents larger speakers from jumping around at higher volumes, which in turn could nullify certain frequency bands and deaden the sound.

Make sure the drivers are formed from durable materials too. Paper drivers are fine for use at home, but for heavier loads, Kevlar construction or similar is advisable.
What are intelligent active speaker systems?
More modern active speakers are able to detect what system they are plugged into and even where they are positioned. This means they can automatically optimise the sound they produce in a particular environment, and even suppress feedback for cleaner audio.