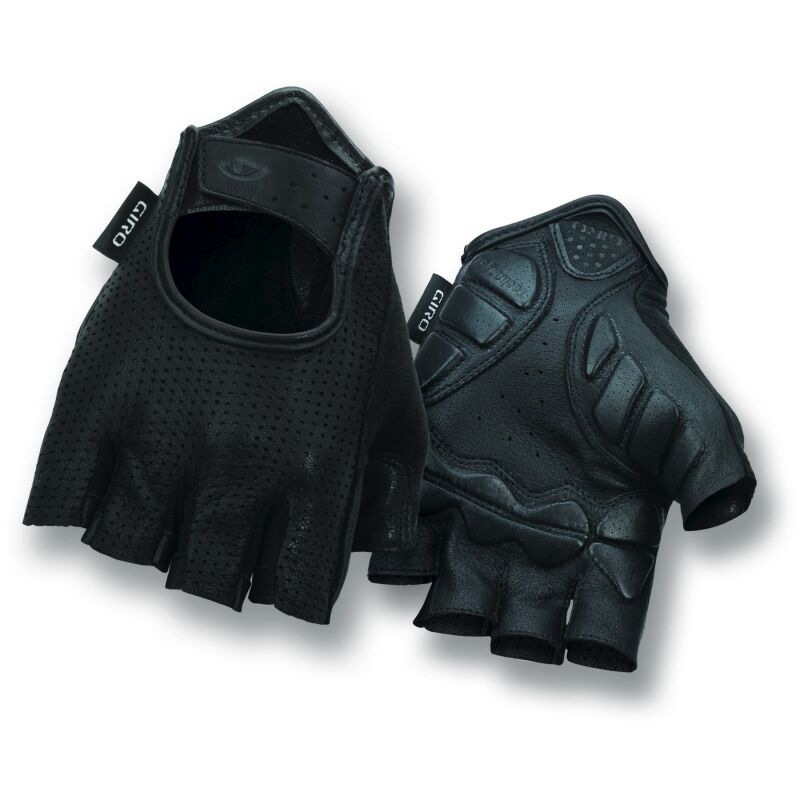 The right pair of bicycling, or cycling gloves can mean the difference between a pro-style, invigorating bicycle ride or a painful de-motivational one. There is a vast array of bicycling gloves available on eBay for the keen cyclist, or the novice wanting to expand their cycling collection.
Understanding the different benefits of the different types of bicycling gloves available will help protect the hands during a ride, and enhance the cycling experience as a whole. This guide will attempt to further the keen cyclists' understanding of bicycling gloves, and outline how they can be bought on eBay.
What Are Bicycling Gloves?
Bicycling gloves can also be referred to as cycling gloves, and the two terms are often used interchangeably by eBay sellers (it is worth using both terms, either simultaneously or alternatively, when searching on eBay. One must remember, however, that the term 'cycling gloves' can also be used to refer to motorcycling gloves, and that this guide will concentrate solely on gloves used during bicycling.
Bicycling gloves are usually made using layers of windproof, breathable and waterproof fabrics to protect the wearer from the elements. Fabrics with water-resistant coatings are used, like in waterproof jackets, to achieve a softer feel whilst reducing bulk that can get in the way of glove sensitivity to the handlebars and gearshifts. Gloves usually have reinforced areas of heavy-duty fabrics at key areas of the hand, such as the thumb and the forefinger, the palm and the fingertips – all highly used areas during a cycling session.
Outer fabrics include Gore-Tex, neoprene, Lycra, polyester, silicone, leather and suede, whilst padding includes synthetic insulating fabrics, such as elastane and silicone, as well as natural materials, such as Merino wool, leather, silk and gel. Fastenings are usually made from Velcro.
As aforementioned, bicycling gloves are usually made of several layers of fabrics with specific properties to help achieve the three primary functions for which such gloves are used: warmth, comfort and protection.
Warmth
During cold weather, it is important to ensure the rider remains in total control of the bicycle – achieved through the use of the handlebars and gears situated on the handlebars. The handlebars are exposed to the weather, including the cold and the rain in most modern bicycles, and the rider's hands usually remain on the handlebars while riding. As such, it is a position that can leave the hands cold and numb. Bicycling gloves provide vital insulation from the cold and the wind and prevent rapid cooling of the hands due to evaporating water or sweat.
The gloves should also prevent existing heat escaping. As the hands are relatively inactive during cycling, and are low in muscle mass, they get cold quickly, and thus benefit greatly from the right pair of bicycling gloves. Most gloves also provide better grip during the slippery conditions of wet and cold weather.
Comfort
The posture offered by most upright bicycles mean that riders place a large amount of prolonged pressure on their hands, which can cause discomfort or injury. Road shocks caused by the tyres moving against rough terrain can transmit directly to the hands, again causing stress on the hands. Road shocks can occur on smoother roads as well, which can be more subtle but can cause the same effects on the rider's hands, particularly during longer or more frequent riding sessions.
Reducing the weight distribution between the saddle and the handlebars, through changing the riding position, can reduce the pressure on a rider's hands. However, this is a small contribution to solving the problem, and other factors such as aerodynamics, control and long-term comfort mean that it is often not an option on most bicycles or for most riders.
As excessive padding can press on the soft tissues in the heel of the hand, it can compress the nerves leading to conditions similar to carpal tunnel syndrome. The right type of padded gloves therefore has to be used in conjunction with handlebar grips, for increased comfort.
Protection
Many bicyclists wear gloves in all weather conditions to prevent their hands getting damaged should an accident occur. That is to say, if the rider falls for any reason, it is natural for them to use their hands to break their fall. As the hands are one of the most difficult body parts to repair, with little or no spare skin and the inconvenience of suspending use of the hand during healing, it is wise to protect one's hands using gloves to avoid any skin damage.
Types of Bicycling Gloves
There are several types of bicycling gloves available on eBay, including gloves made specifically for warm and cold weathers. The variety of colours available also means they can be picked to match cycling gear such as jackets, jerseys and shorts. For more serious riders there are specialised gloves made specifically for different weather, terrain, event and speed conditions. Some of the different features available in general and specialised cycling gloves are listed below:
Fingerless: also known as half-finger gloves and track mitts, fingerless gloves have a lightly padded leather or gel palm, with an elastane back. Leather-palmed track mitts used with cork handlebar tape are said to work well for drop-bar professional cycles. Fingerless gloves are suitable for protecting the hands during warmer weather, giving extra comfort whilst keeping the hands reasonably cool.
Full-finger: lightweight Full-finger gloves can be worn all year around, and can be wind and water proof and even shower proof for further protection. Full finger gloves give security without being too bulky, and offer year-round protection against scraping the hands in a fall. They come in padded and non-padded versions, with mountain biking full-fingered gloves being an important tool to protect the hands from crashes on the trail.
Liner or Thin: full-fingered glove for the summer, lightweight and insulted but not weatherproofed, they can be used in dry autumn or spring conditions. Some Liner gloves feature closely woven fabric and a water-resistant coating. Additionally, some double up as an extra insulating layer under another pair of gloves. Silk gloves are a good option for simple warmth and comfort.
Windproof/Waterproof: Useful in the spring and autumn, with thicker padding needed for the winter, wind and Waterproof gloves are made with water-resistant fabrics and provide some warmth for the hands. The Gore Windstopper is a well-known brand. Windproof gloves usually breathe better than waterproof ones, and are often less bulky, with a softer feel, and most have a water-resistant coating, which can offer some protection against the rain.
Best for cold, dry days, Windproof gloves have varying amounts of insulation, with the very insulated being quite bulky and warm. They are fully waterproof, but may become slightly soggy with continual heavy rain and thinner gloves can be used in layers to boost warmth.
Winter Gloves: Are thicker than normal gloves, and may have a separate inner and outer part to enable washing of the inner part which will be most affected by sweat. Winter gloves tend to have longer cuffs that can be tucked into jackets to avoid cold air getting to the wrists. They also tend to be waterproof and have a layer of insulation.
Mittens: Mittens work under the principle of warmth generated through proximity, with the fingers together under one single pocket of warm air. They are good in extreme cold weather due to its insulating and heat-retention properties, but make it difficult to use brakes or to handle small objects. A skiing mitten and a thinner inner glove can also be used in sub-zero temperatures.
Lobster-Claw: Halfway between a glove and a mitten, two wide fingers and one uniform mitten area form the Lobster-claw glove, which makes using brake levers much easier. Two fingers are placed in each of the two wide fingers and the rest of the fingers are placed in the mitten area.
Mountain Biking: For extreme Mountain biking, gloves are designed for off-road riding, as they have more padding to increase shock absorption, and carbon fibre protective plating and full grained leather palms for better comfort, protection and control.
Nose Wipes: Constant runny noses are a problem for cyclists, and some gloves have a built-in Nose wipe on the back of the hand, either on the thumb or forefinger or both, which they can be used to wipe the sweat from their faces and nasal mucus from their noses. Gloves without nose wipes can also be used, either as they are, or with fabric nose wipes that slip into the back of the hand or wrist.
How to Buy Bicycling Gloves on eBay
eBay's large range of bicycling gloves can be found using two options. Either type in as much detail as you can in the search bar at the top of the screen, or do a search by category, by choosing the 'Shop by category' option next to the eBay logo. For cycling gloves, the best category to choose would be Sporting Goods, then select Cycling, then Cycling Clothing and finally Gloves & Mitts from the sub-categories available. From there, one can filter the search down by: 'Sub-Types', 'Size', 'Brand', 'Colour', 'Item Type', 'Suitable For', 'Condition' and the 'Price' range of the gloves.
Before buying gloves, ensure you measure the hands in the proper way, by holding a measuring tape around the hand, with it going across the palm in a diagonal orientation. It should hug the hand tightly enough to be comfortable. Once a pair of gloves has been chosen, they can be bought based on their colour and size.
Conclusion
Buying the right pair of bicycling gloves on eBay is easy, with its simple to use system and the wide range of gloves available to buy. With the right pair of gloves, bicycling casually or at a professional level is made easier, more comfortable, less painful and more secure, with the feeling of warmth, comfort and protection provided by well-fitted, well-suited bicycling gloves that are a great companion to the rest of your bicycling gear, and to your lonely cold hands during a ride.