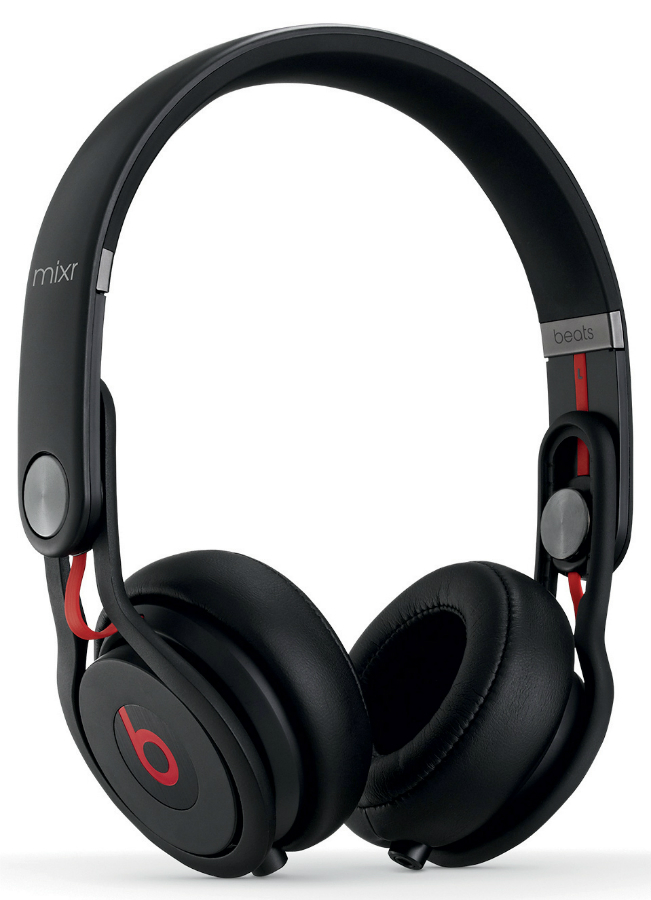 Headphones are audio transmitting devices worn in or over the ears. They are effectively two miniature speakers. Some headphones have wires that connect them to a source device, while others feature a wireless receiver that is used to pick up a signal without the need for a cable. Headphones are a must have item if you own an iPod, iPhone, or MP3 player. They can also connect to a television, computer, or other audio playing device.
Headphones are available in a wide variety of colours, styles, sizes, and sound qualities. Some have an assortment of features, including noise isolation. Headphones are versatile and suited to fit the needs of any buyer from an avid runner to a DJ. When purchasing the right headphones, buyers should consider the various types and familiarise themselves with the features that they offer. Headphones can be bought at electronics shops and department stores, as well as online at retailers such as eBay.
Types of Headphones
There are various types of headphones available. In order to buy the right set, buyers should familiarise themselves with the types and styles that various manufacturer's offer. Some headphones are designed to fit within the ear itself, while others surround the entire ear. These tend to be more bulky, but often offer greater sound quality. Buyers should have a good idea of the intended use of the headphones, as this is a key component when selecting the right type.
Earbud Headphones
Earbud headphones have become the industry standard for headphones sold with electronics after gaining popularity by being offered with the iPod. Resting just outside of the ear canal, earbud headphones are compact, lightweight, concealable, and portable. These headphones have become increasingly cheaper as more manufacturers produce them.
Depending on the type of earbud headphones, buyers may experience drawbacks such as distorted sound, interference from external noise, or a loose fit. These issues tend to come with earbuds manufactured at a low cost, so buyers should research this product thoroughly before purchasing. Higher quality earbuds have advanced features like noise cancelling technology, a convenient volume control directly on the cable, and a more ergonomic fit.
In-Ear Sound Isolating Headphones
In-ear sound isolating headphones, sometimes known as ear canal headphones or in-ear monitors, are similar in size and style to earbuds, but differ in some of their characteristics. They are often built with rubber ear-tip sleeves that allow them to seal to the ear efficiently. This style of headphones helps to keep the audio inside the ear, while blocking out external noise or environmental interference. This creates a more insulated sound and less distraction. Like earbuds, in-ear sound isolating headphones are compact, lightweight, and suited for travel and exercising.
Buyers should consider their safety when purchasing sound isolating headphones as they can prove to be dangerous while exercising, running, cycling, or taking part in an activity where it is important to have an awareness of environmental or external noise, such as traffic or other people.
Noise Cancelling Headphones
Noise cancelling headphones use technology that reduces the external noise that would normally interfere with the sound quality of the headphones. These headphones are able to cancel out environmental noise by using minute microphones located inside the earpiece. Active electronics within the headset receive external noise signals and invert them, mixing them with the signal from the original sound source. This technology cancels out ambient noise and environmental distractions.
Noise cancelling headphones are appealing because of their better sound quality, although they can often only eliminate certain frequencies and noises. The noise cancelling feature often requires the use of batteries. However, some models offer the option of listening in a passive mode, which eliminates the need for batteries.
Wireless Headphones
Wireless headphones allow the user to walk, run, and move about freely with no restrictions to their movement. They are free of cables and wires that would otherwise be attached directly to the audio source device. Although wireless headphones offer the freedom of movement, they tend to lack the quality of sound and performance.
Open Back Headphones
Vented, or open back headphones, allow sound to exit through the back of the headphones. This causes less sound deflection and provides listeners with, what is best described as, a more acoustic or natural sound: some believe that this creates a more accurate amplification of the intended sound. Open back headphones are ideal for listening at home as the open back design allows sound to leak out, which makes them less than ideal for public places where people in close proximity are exposed to the audio. The open back design also allows for external sound to trickle in to the listener's ear, which can be an irritating distraction.
Closed Back Headphones
Closed back headphones are sealed, closing off the ears to external noise with semi-airtight ear cups. They aim to prevent noise from leaking into the external environment and disturbing those nearby by keeping all of the audio inside the ear cupped space. This means that closed back headphones are ideal for listening to music at loud volumes, which makes them popular amongst DJs and people who work in music studios. Closed back headphones tend to reflect and resonate the sound made by the headphone drivers, which creates an enclosed or hollow sound. This is noticeable especially on cheaper models.
Features for Headphones
Buyers should not only consider the type of headphones, but also the features that they have. Features, such as the cable dressing, jack plug, and length, as well as volume control, can help to optimise the wearer's listening pleasure.
Cable Dressing for Headphones
Stereo headphones usually have a single cable that is typically attached to the left earpiece. Other styles, like earbuds, have a Y, or double sided cable, which is a single cable that splits into two to connect to each earpiece.
Cable Jack Plug for Headphones
Headphone cable jack plugs are usually available in two designs: a straight I-plug that plugs into the end of the audio source device and an an L-shaped design that is used for audio players that have a side or bottom mounted headphone jack. When selecting the right headphones, the choice of headphone jack plug is a matter of which style best suits the device.
Length of Cable for Headphones
Headphone cables vary in length and the right length depends on how the listener typically uses their audio source device. Listeners who tend to place their device in a backpack or pocket while listening may prefer a longer cable, while those who place their device around their neck or in an armband while exercising, may benefit from a shorter cable. Some headphones have adjustable cables, allowing listeners to increase or decrease the length depending on their preference and current use. Headphone cable accessories, including extension cables and cable wraps, are also available for listeners who use their headphones with computers and televisions.
Volume Control for Headphones
Some headphone models are equipped with volume control somewhere along the cable, usually closer to the earpiece than the base. This allows for easy volume adjustment on the move or while exercising without touching the source device. This is useful if the device is in a backpack or a pocket. In addition to controlling the volume, some cables have units that can play, pause, or skip audio tracks with a simple click of a button.
How to Buy the Right Headphones on eBay
When looking for the right headphones, begin the search on eBay's home page. From there, you can enter any related keywords into the search field. It is important to remember that more specific search terms are likely to result in a narrower selection of results. When browsing for the right headphones on eBay, pay close attention to the description of the item.
Understand Item Condition
Buyers are often attracted to an item by the pictures that accompany it, but it is important to read the detailed item information before making a purchase. By reading the full listing carefully, as well as looking at any pictures, you can gain a better idea of the condition of an item. Sellers must use standard terminology to describe the condition of their item and each listing will include a brief definition of the item's condition in the item specifics section. By getting to know the seller, you can feel more confident about purchasing from him or her.
Conclusion
Buyers looking for the right headphones on eBay should consider carefully both the type of headphones and their intended use. This will help them to select the most appropriate headphones. The buyer's behaviour often dictates whether they will benefit from an open or closed back style of headphones. Open back headphones are suited to home environments as sound can be heard by those nearby, whereas closed back headphones contain the sound and are good for those that like their audio loud.
Buyers purchasing headphones for exercising may prefer an ear bud or wireless design. On the other hand, those who find themselves listening to their audio device in public or in noisy environments may prefer in-ear sound isolating or noise cancelling headphones. In addition to type, buyers should consider the headphone features, such as cable dressing, jack plug type, and length, as well as the location of the volume control. Buyers using eBay can find a wide selection of products, allowing them to buy just the right type of headphones for their requirements.