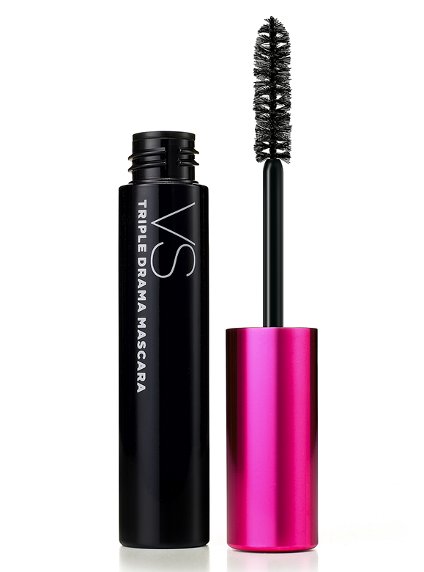 As popular and effective as cosmetics are, it seems that almost everyone has a pet peeve regarding at least one type of product. There are women who dread putting on foundation or detest applying any kind of lip colour. Some ladies avoid blush for fear of clown cheeks or say that blending eyeshadow is too complicated. However, almost every woman who wears makeup uses mascara, and with good reason. Simply darkening the eyelashes makes one look more feminine, opens up the eyes, and brings the entire face into focus. Many women feel that they look masculine or even ill when they face the world with puny lashes.
Mascara may be a godsend, but there are so many types on the market that it may seem more like a plague. Choosing the right mascara can be a costly process of trial and error if one goes into the endeavour blind; however, there are steps that can simplify the shopping process. By honestly evaluating one's lashes, deciding on the desired finished look, and understanding the different mascaras that are on the market, a buyer is far more likely to hit the right product with the first purchase.
Eyelash Evaluation
A quick assessment of one's natural eyelashes is the first step in selecting a mascara. Like head hair, eyelashes have textural and other qualities. Eyelashes may be:
Straight or curved.
Fine, medium, or coarse in diameter.
Thin, medium, or thick in density.
Short, average, or long.
Light, medium, or dark.
All five of these factors form the basis for choosing a mascara. Buyers can use this information as they consider how they want their lashes to look.
Possible Eyelash Looks
As with the hair on one's head, the way a woman wants her lashes to look may differ greatly from what she has to work with naturally. As opposed to hairstyles and colours, though, most women desire the same general eyelashes: long, dark, thick, and softly curled upwards. Beyond this, there are some specifics that differentiate one lash style from the next. The following chart describes the most commonly sought-after eyelash looks.
| Eyelash Style | Description |
| --- | --- |
| Natural, professional, or classic look | Well-separated, defined, long, and feathery, with no clumps |
| Flirty, romantic, or sexy look | Long, dark, curly, and luscious |
| Dramatic, party, or evening look | Long, dark, thick, possibly even clumpy or spiky |
| Fantasy, theatrical, or costume look | Outrageously thick and long, even obviously artificial, unnaturally coloured or with glitter, sequins, or jewels |
Not all eyelashes fall neatly into one of these four categories; however, the chart is meant to be a guideline to help women figure out how exactly they want their lashes to look. Knowing what results one desires is a key to avoiding disappointment with a certain type of mascara.
Mascara Types
A new mascara is put out almost every day, and the selections can be overwhelming, particularly to the inexperienced but even to seasoned mascara wearers. This section explores the general categories that most mascaras fall into.
Basic Mascara
A basic mascara simply darkens the lashes by coating them with a pigmented substance that adheres to the lashes. The first mascaras were probably concocted by the Ancient Egyptians, who reportedly mixed kohl (a black powder that sometimes contained lead) with honey and animal dung as far back as the fourth millennium B.C. This cosmetic was used by men and women not only to enhance their looks but also for spiritual and ritualistic practices. People continued to make their own mascaras for thousands of years, mixing their own recipes at home from ingredients such as charcoal, ashes, and dark berries mixed with greases such as beeswax. In the early 1900s, Eugene Rimmel offered the first mass-marketed mascara product, which was made of powdered coal (not to be confused with kohl) and petroleum jelly. The Spanish word for mascara is "rímel", an honour to the product's creator, and several other languages base their word for mascara on Rimmel's name as well.
Today, most cosmetics companies offer a basic mascara in their product line. Classic examples of such mascaras include Clinique Naturally Glossy Mascara and Maybelline Great Lash.
Lengthening Mascara
For women with stubby lashes, a good lengthening mascara can almost perform miracles. These formulas not only darken lashes but also contain fibres or other ingredients that allow the mascara to build up on itself and extend the lashes outward. However, women who wear contact lenses should read the package prior to making a purchase, as some of these fibres can flake off and get underneath the lens, thus irritating or scratching the eye. A popular example of lengthening mascaras is Boots No 7 Extreme Length.
Volumising Mascara
Some women have long lashes that are light and somewhat thin and fine. These women can benefit from a volumising mascara, which plumps up each lash. In fact, such mascaras may be called "plumping" or "thickening". Not only does a volumising mascara make each lash look fatter, but such a product also gives the illusion of a thicker fringe of lashes (as in more lashes). L'Oréal Voluminous Mascara is a well-known and often-recommended product.
Curling Mascara
Straight eyelashes can benefit from an eyelash curler and a curling mascara. Curling mascaras actually shrink as they dry, causing the eyelashes to bend or curl, and adhere strongly to the lashes to keep them uplifted. However, some women find these formulas to be difficult to remove; those who find this distasteful may prefer simply curling lashes and applying several coats of another type of mascara for holding power.
Defining Mascara
A defining mascara primarily works to separate and highlight each individual lash. These mascaras reduce clumping and use intense pigments to call attention to the lashes. A bestseller in defining mascaras is Lancôme Definicils.
Mascara Finder
Once a buyer is familiar with his or her eyelashes and the types of mascara available, it is time to choose a mascara formula. The following chart shows which mascaras are best for which types of lashes.
| | | | | | | | |
| --- | --- | --- | --- | --- | --- | --- | --- |
| | | | Basic Mascara | Curling Mascara | Defining Mascara | Lengthening Mascara | Thickening or Volumising Mascara |
| | Short lashes | | No | No | Yes | Yes | Yes |
| | Long lashes | | Yes | Yes | Yes | No | Yes |
| | Light lashes | | Yes | Yes | Yes | Yes | Yes |
| | Straight lashes | | Yes | Yes | Yes | Yes | Yes |
| | Thin lashes | | No | No | No | Yes | Yes |
| | Fine lashes | | Yes | No | Yes | Yes | Yes |
Because volumising mascaras and lengthening mascaras often contain similar ingredients to build up the lashes, they can often be used interchangeably. Sometimes the brush itself or the application process can make a difference in whether the product lengthens, thickens, or does both.
Additional Mascara Considerations
In addition to the basic benefits offered by mascaras, there are other factors that a buyer may want to consider before making a final decision on which product to buy.
Waterproof Mascaras
A great deal of mascaras come in a waterproof formula in addition to the standard version. Many regular mascaras are water-resistant, meaning that they stay put when wet as long as the lashes are not rubbed. A waterproof mascara can withstand tears, perspiration, showers, and swimming without budging, even when touched with a finger, tissue, or towel. This type of mascara requires a special eye makeup remover to dissolve the product effectively and remove it safely from the lashes without excessive rubbing and tugging of the delicate eyelids. For this reason, waterproof mascara can be a hassle for everyday wear, although women with allergies or eyes that tend to water may choose to wear a waterproof formula regularly. Makeup artists almost always recommend that brides choose waterproof mascara for their big day.
Mascara Colours
Almost every mascara on the market comes in two to four natural shades that are designed to match natural hair and lash colours. These shades typically include brown, black/brown or brownish black, and black. Some lines offer a soft black (a greyish black) or superdark options such as extreme black, carbon black, very black, or blackest black. Makeup artists generally recommend black mascara for everyone but natural blondes and redheads, whose blonde eyelashes may look better in softer brown or brownish black tones, although those going for a dramatic look may look fine in black.
In addition to natural colours, some mascaras come in vivid fantasy colours such as blue, purple, green, and metallics. These are not everyday mascaras to wear to the office, although deep midnight blue can look almost black on naturally dark lashes and makes the eyes appear whiter. Brightly coloured mascaras are best for evening wear in nightclubs and at parties.
Eye Sensitivities
Women with allergies, eye conditions, a predisposition for styes and other eye infections, and so on may prefer to wear a mascara that is formulated for sensitive eyes. Such mascaras are usually devoid of the most common irritants and may be labelled "hypoallergenic" or simply "gentle". Sensitive-eye mascaras are unlikely to be waterproof or contain lash-building fibres.
Mascara Enhancers
Sometimes, pairing a good mascara with another product or a special tool can make the mascara great. Below are some commonly used mascara enhancers.
Lash Primers
A lash primer is applied before regular mascara. Normally white, these products form a base for the mascara and serve to thicken and lengthen the lashes prior to mascara application. The result is that the mascara is applied to fattened, lengthened lashes, which end up looking longer and thicker than would have been possible without the primer. Instead of a separate primer, one might choose to purchase a two-step mascara, which usually contains a lash primer on one end and a lash-building mascara on the other.
Lash Serums
After the prescription drug Latisse appeared on the market in the late 2000s, many cosmetics companies jumped on the bandwagon and created their own versions of eyelash serums. These liquids are brushed onto the eyelid along the lashline and purportedly stimulate hair growth, resulting in longer, coarser lashes. While Latisse backs up its claims with scientific studies and before-and-after photos, the consumer must decide whether she is interested in trying an over-the-counter lash serum.
Eyelash Curlers
An eyelash curler is a funny-looking contraption that might look more like a torture device to some people. Correctly used, a lash curler does not hurt a bit. What this device can do is add an upward bend to straight lashes, especially lashes that grow downwards. This makes the eyelashes more visible and opens up the entire eye area. Some makeup artists recommend using the curler after mascara, and others suggest using it before applying any makeup. While mascaraed lashes hold a curl better, the curler can stick to the lashes and pull some of them out when it is opened and removed. Users should experiment to decide which method they prefer.
False Eyelashes
For some people, the results that mascara gives are simply not enough. Cancer treatments, alopecia, eye infections, and other medical conditions can cause temporary or permanent loss of eyelashes. Since mascara can only be applied to existing eyelashes, the only way to actually replace lashes is to use false eyelashes. Although fake lashes got a bad reputation during the Mod era of the 1960s, modern versions can look quite natural and are almost a miracle to someone suffering from eyelash loss. False eyelashes are made from synthetic or human hair that is glued to a thin, flexible band. This band is then glued to the eyelid where the natural eyelashes grow. Mascara may be applied on top of false lashes if desired. Synthetic lashes should be removed at night to avoid eye irritation.
Where to Find Mascara
Makeup products such as mascara are available at a variety of retailers and other venues. Possible sources for mascara include supermarkets, chemists, discount stores, direct sales reps, boutiques, spas, beauticians, beauty supply shops, catalogues, and different websites, especially online auctions.
How to Buy Mascara on eBay
You have an incredible number of mascara choices on eBay, all in one convenient place. To shop for mascara, start at the homepage and go to all categories. Next, click through subsequent categories until you arrive at mascara. From there, you can use clickable filters to narrow down the results so that eBay displays only the mascaras you are interested in. You can specify one or more brands, types, or colours and even enter a desired price range.
If you already have a good idea of which mascara you want to purchase, you can take advantage of eBay's keyword search function. Simply return to the homepage and locate the Search field. Then, enter a set of descriptive words, such as "mascara lengthening black waterproof", into the box and click on the Search button or press Enter on your keyboard. eBay then displays all matching results regardless of category. You can quickly sort the listings by price and even find mascaras that come with free postage and packaging.
Conclusion
Mascara is an eye-opening cosmetic that can make a dramatic impact on one's appearance. Choosing the right mascara is a matter of evaluating one's natural eyelashes and deciding on the desired effect, then learning about the general mascara categories and determining which formula can create that effect.
First, a woman should assess the length, diameter, density, colour, and texture of her natural lashes. Then, she should determine if she wants a natural, flirty, or dramatic look, or perhaps even an over-the-top theatrical style for her eyelashes. Next, buyers should make a note of all the specific features desired in a mascara (volumizing, lengthening, defining, curling, or some combination thereof, or perhaps simply a basic darkening product). After deciding on a colour and a waterproof or regular formula, the buyer can try a mascara. If the mascara does not give the desired results, or the wearer simply wants to maximise those results, she can consider mascara enhancers such as lash primers, eyelash curlers, lash serums, and false eyelashes. By systematically approaching mascara purchases, shoppers have a better chance of achieving the beautiful eyelashes they wish for.