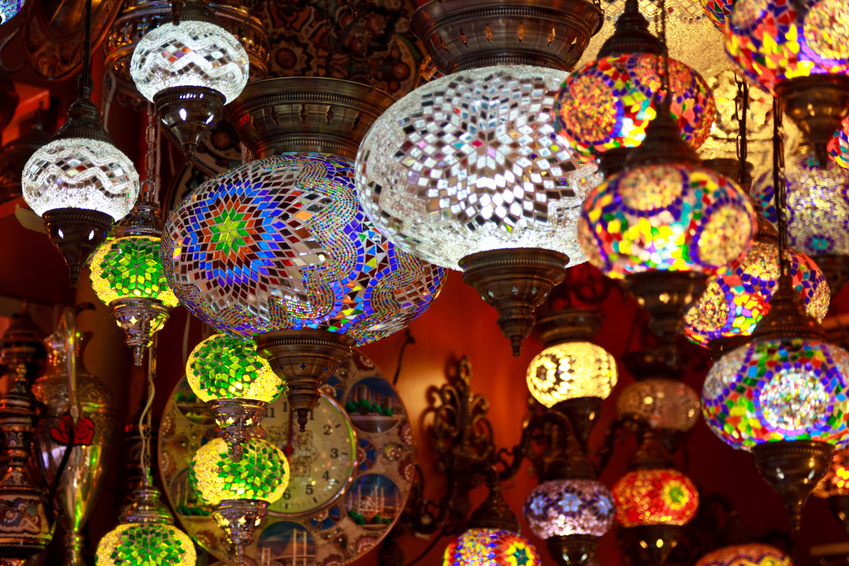 The sophisticated and modern style of Art Deco lamps became popular in the 1920s. Art Deco lamps feature angular shapes with chrome, glass, and metal accents. They add elegant style to your interior design. Keeping your lamps in good condition requires knowledge of their design and the materials use to make them.
Styles of Art Deco Lamps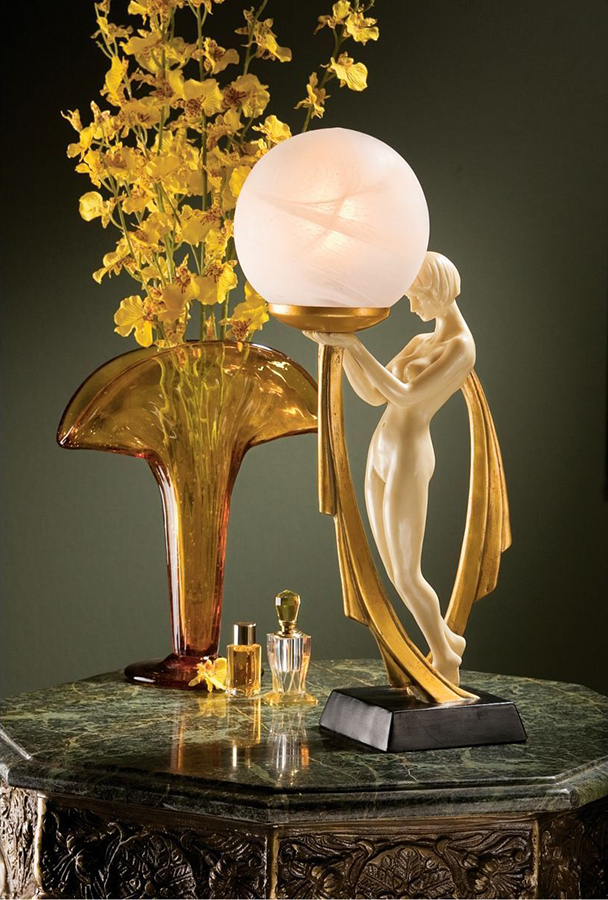 Art Deco lamps combine exotic cultural influences from places such as Africa and Asia to create geometric shapes and unusual designs. Pyramid-shaped lamps reflect Egyptian design, while the shiny finishes of many Art Deco lamps reflect the glitz and glamour of Hollywood. Art Deco floor lamps, ceiling lights, table lamps, wall sconces, and bedside lamps feature delicate stylised flowers and figures. The many corners, curves, and crevices in the designs need special attention when cleaning lamps.
Materials for Art Deco Lamps
Early Art Deco lamps commonly feature chrome and glass in their designs. As the style evolved through the decades, other materials, such as bronze, wrought iron, aluminium, nickel, and ceramics, appeared in Art Deco lamps. Some lamps are made from a combination of materials, such as iron bases with multicoloured glass lampshades that bring a stained-glass look into your home. Glass accents often have frosted or mirrored finishes. Many lamps are made from natural materials, such as exotic Brazilian rosewood. Caring for these materials often requires special cleaners and cloths to avoid scratching the surface.
Maintaining the Surface of Art Deco Lamps
Before cleaning an Art Deco lamp, check the surface for any scratches or cracks. If the lamp is valuable, consider taking it to a professional for repairs because contact with cleaning solutions or water often exacerbates the damage. If it is safe to proceed, remove dirt with a soft brush or cloth, gently cleaning the edges and corners. Some particularly angular designs catch pieces of the cloth during this process, but using a brush prevents the problem. For chrome and other lamps with a shiny finish, look for a polish to bring out their glow. After cleaning the surface, dust it frequently to prevent debris building up in the crevices, especially for Art Deco desk lamps.
Caring for Art Deco Lamp Fittings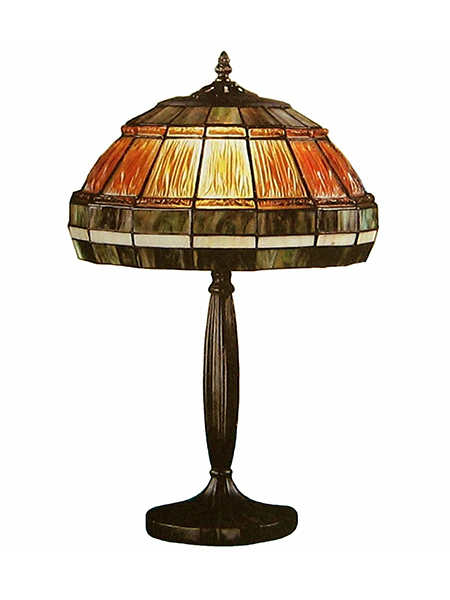 Regular maintenance of Art Deco lamp fittings keeps them in good working order. Vintage Art Deco lamps often need repairs to the electrical elements. First, inspect the plug and cable to ensure that they show no signs of fraying or exposed wires. Many older lamps have copper wires insulated with cotton and natural rubber, and they can cause short circuits when they deteriorate. Some plugs may need to be updated for modern homes. Check the switches to make sure that they turn on the lamp with the first click. A delayed response or soft flicker often means that the spring is faulty and requires a replacement part.