Beautiful antique furniture adds richness and a sense of history to a room. Once you have found the perfect antique dining table for your home, you need the right chairs to go with it. Opt for antique dining chairs that are comfortable, sturdy, and well maintained. In addition, consider some other practical and stylistic factors as you select these essential pieces for your dining area.
Choosing the Number of Antique Dining Chairs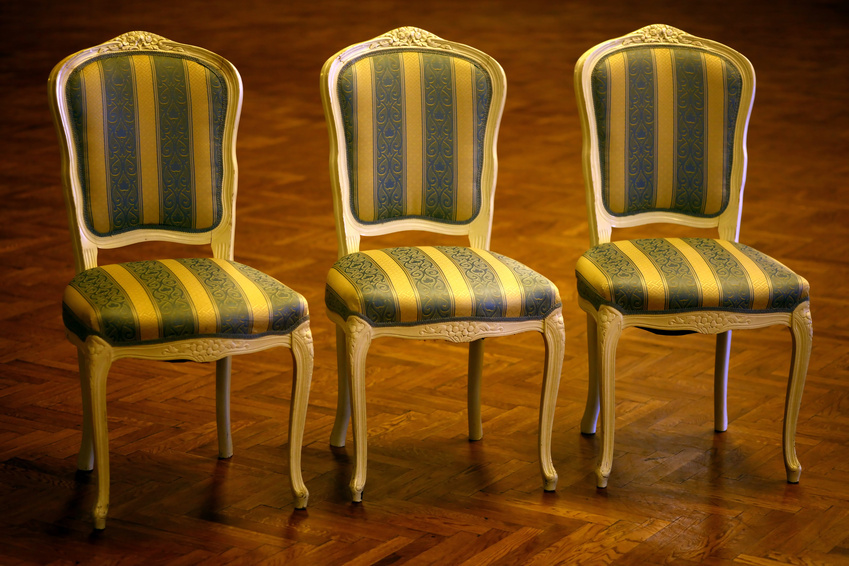 First, think about your lifestyle and entertaining habits. The number of people that you typically host, or the number of people that fit comfortably around the dining table, determines how many chairs you need. Additionally, take into account the placement of the table's legs and allow about 60 cm per person or per chair. Some buyers invest in enough chairs to fill the table. Others choose an everyday number, such as four or six, to use on a daily basis and fill in the table with more chairs as needed. Consider buying a couple of extra antique chairs to sit against the wall or reside in the living room or office.
Deciding on Height
Most antique tables and antique dining chairs feature standard sizes and heights that work perfectly together. However, if you have a unique table of an unusual height, buy chairs that work with that measurement. Just to be safe, measure from the floor to the bottom of the table's apron, the decorative piece of wood that runs along the table frame on its underside. If you plan to get antique armchairs for your dining area, choose chairs whose arms fit under the table completely. Ideally, the chair seats and the table's apron should be approximately 18 cm apart. A space of 25 cm allows extra space for the guests to move around and cross their legs if they like.
Picking a Style

Fortunately, antique dining chairs do not need to match your antique table. Fashion dictates that the chairs coordinate with or complement the table, instead of matching perfectly. When choosing chairs that match each other rather than the table, make sure they differ enough from the table. The stark contrast makes the difference look purposeful, rather than a failed attempt at matching. An antique table made of dark wood goes well with white or pale-coloured chairs. You can also use rattan chairs for a texture contrast or select upholstered chairs. For a bold, artistic look, consider selecting individual chairs. However, make sure that all the chairs share some element for a cohesive look. For instance, select different styles but paint them the same colour, opt for the same chair design but upholster it in different fabrics, or choose completely different chairs made of the same worn, distressed wood.