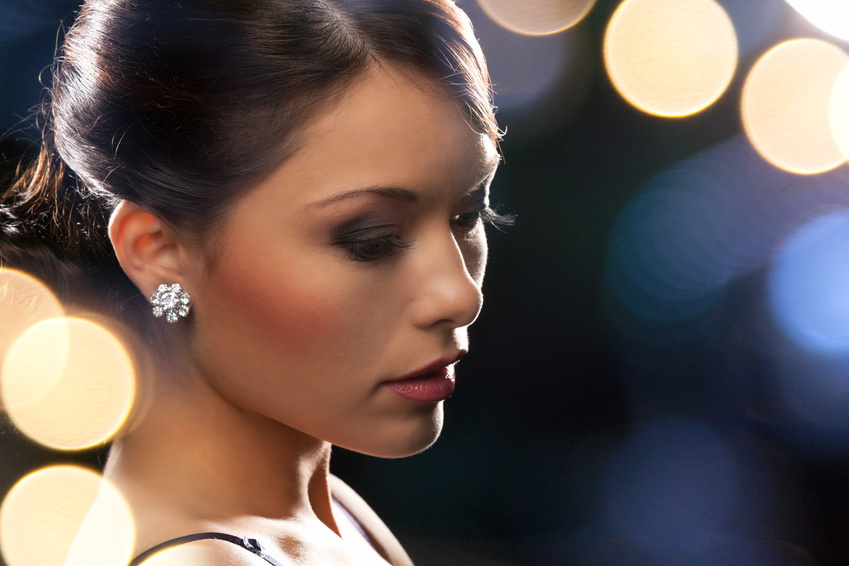 Clip-on earrings include all the fun of fashion jewellery without any of the hassle of piercing. Ladies come in all shapes and sizes, and they need jewellery styles that flatter the contours of their faces. Ladies with heart-shaped and triangle-shaped faces can easily wear most styles, but ladies with rectangular and diamond faces have to make sure earrings do not interfere with their natural beauty. Learning more about the various earring styles and how they accent facial shapes is critical to proper accessorising.
Clip-On Earrings for Oval Faces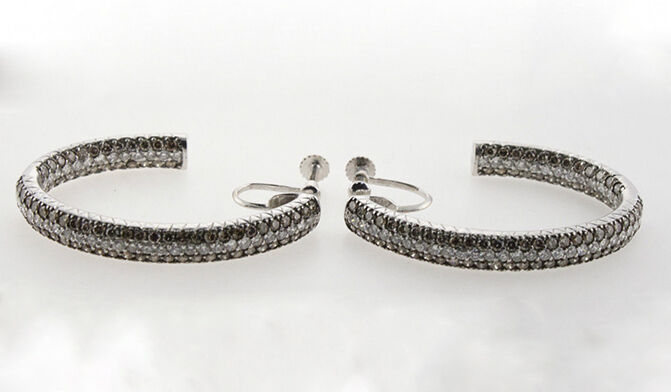 Ladies with oval faces are fortunate because most clip-on earrings suit their facial shape. However, ladies who want to make their oval faces look slimmer may want to avoid clip-on hoop earrings and choose narrow styles instead. Clip-on chandelier earrings are also problematic for ladies who have long noses because the long dangling aspect can make the nose look longer.
Clip-On Earrings for Square or Rectangular Faces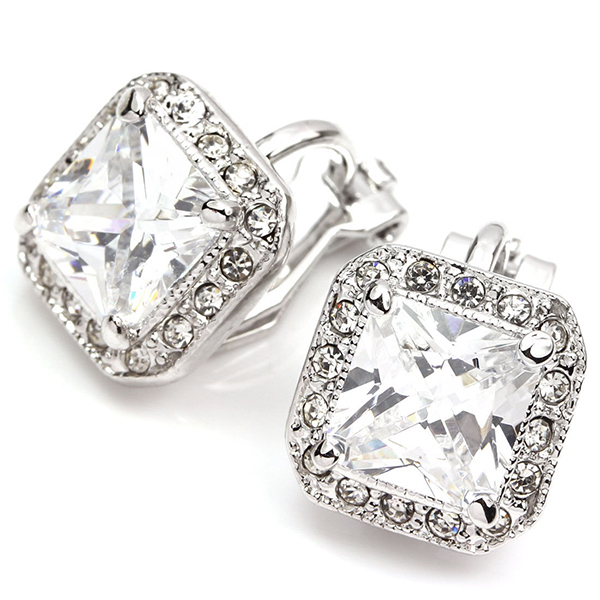 It stands to reason that those with square or rectangular faces should avoid square clip-on earrings because they make the face look boxy. On the other hand, long clip-on earrings look adorable. Teardrop earrings soften the face, especially when worn with an up-do. To maintain a truly classic look, teardrop earrings in soft, pale colours are perfect.
Clip-On Earrings for Triangular Faces
Ladies with triangular faces are fortunate because they can choose clip-on pearl earrings without looking tacky. With the type of face shape that many associate with classic Hollywood starlets, these ladies can get away with vintage options without ageing themselves in the process. Unfortunately, the sharp contours of a triangular face do not go well with large clip-on earrings. Hoops are okay because they accentuate the jaw, but other large clip-on earrings may drown smaller faces.
Clip-On Earrings for Diamond Faces
Ladies who have diamond-shaped faces tend to have smaller jaws. It is possible to widen the look of the jaw by wearing teardrop and triangle earrings. These styles narrow at the ends and create the illusion of a slightly wider jaw. Long, thin earrings, on the other hand, make the face look pointy.
Clip-On Earrings for Heart Faces
Ladies with heart-shaped faces often want to add length. That means avoiding earrings that are wide at the top and narrow at the bottom. Beyond that general caution, heart shapes look great with a broad range of earring shapes and styles. Chandelier earrings work particularly well, as do rectangles and squares.